I know that it has been a few days since my last post and that is simply because I was applying the finish to the table and that takes a little while. I added 3 coats of a Poly-Acrylic from Minwax.
I thought it would work out better to finish the table top separate from the base and so that is what I did.
I applied 3 coats and sanded in between each coat with 220 grit sand paper. It took about 4 days for me tocomplete the finishing on the unit. I am so glad I used the poly-acrylic which is a water based finish, this unit will be a lot easier to wipe down when it gets dusty.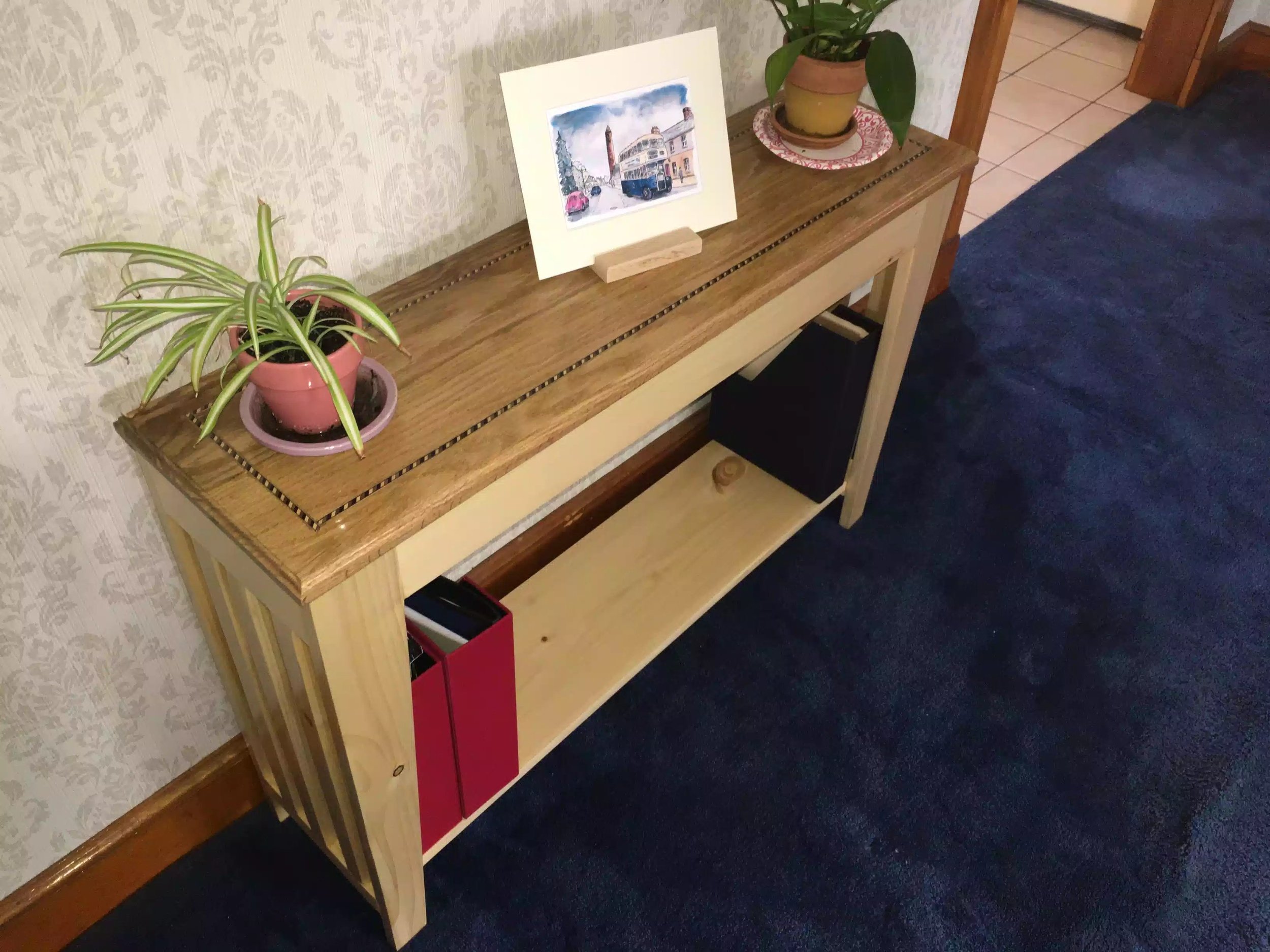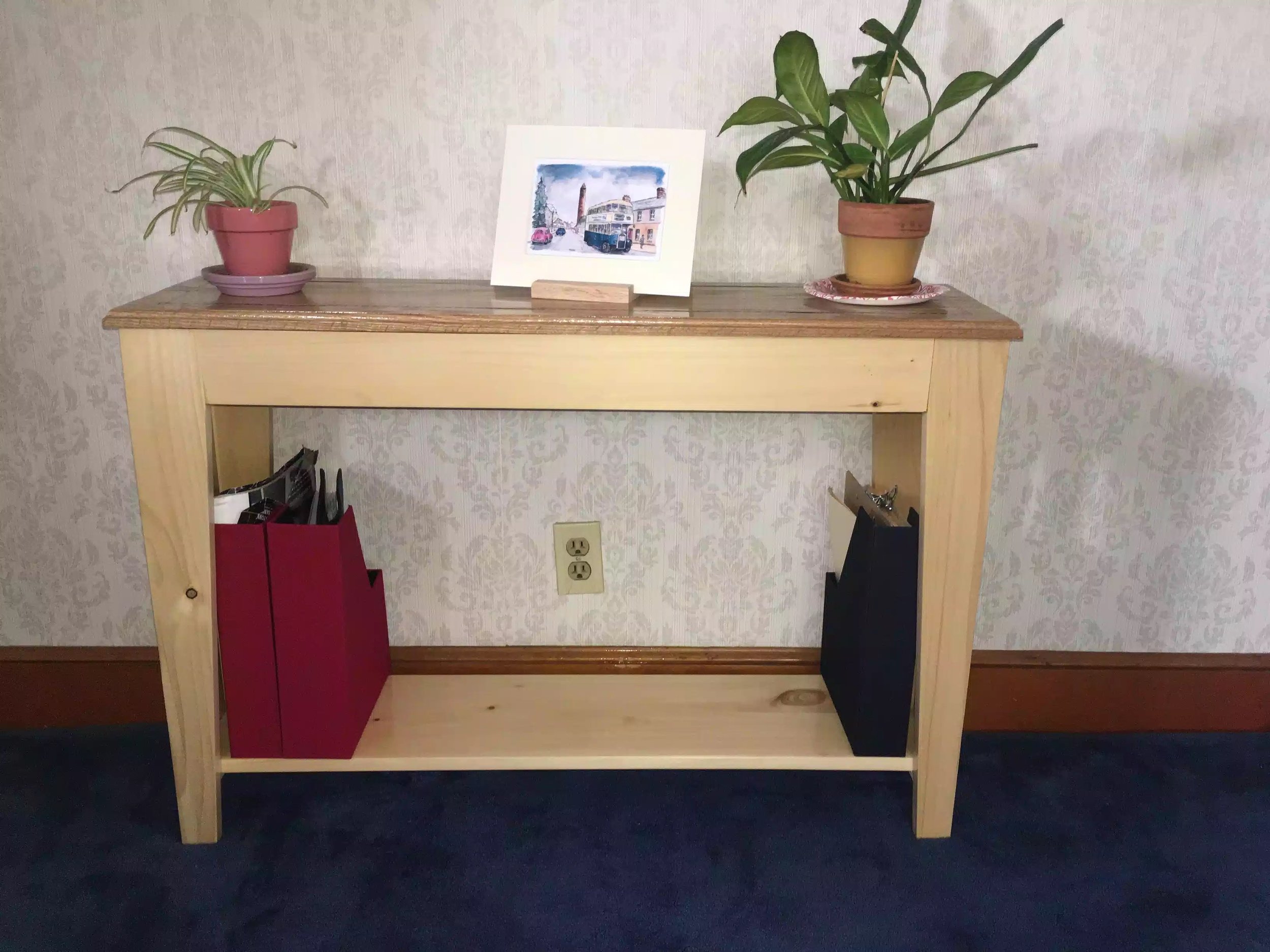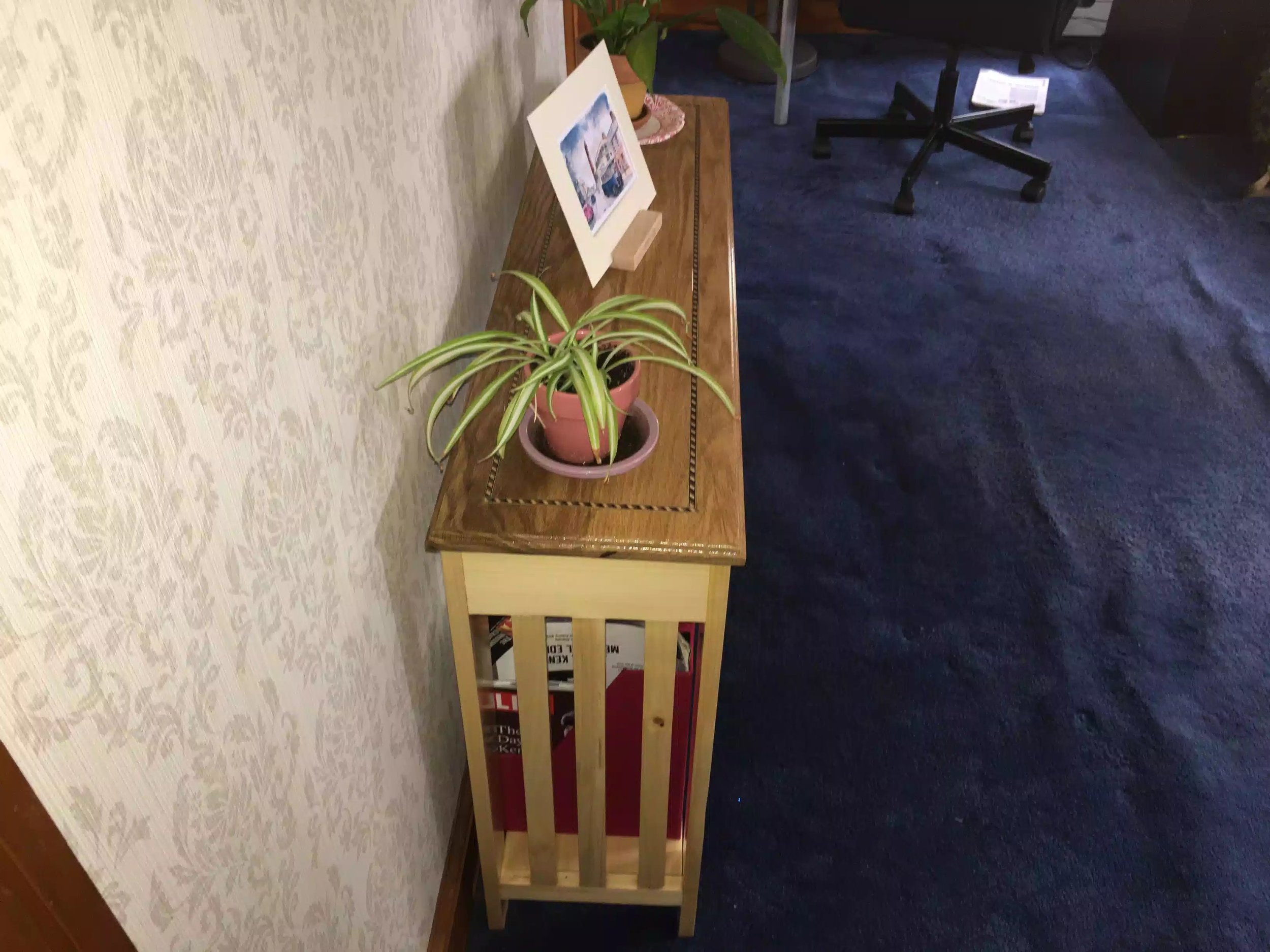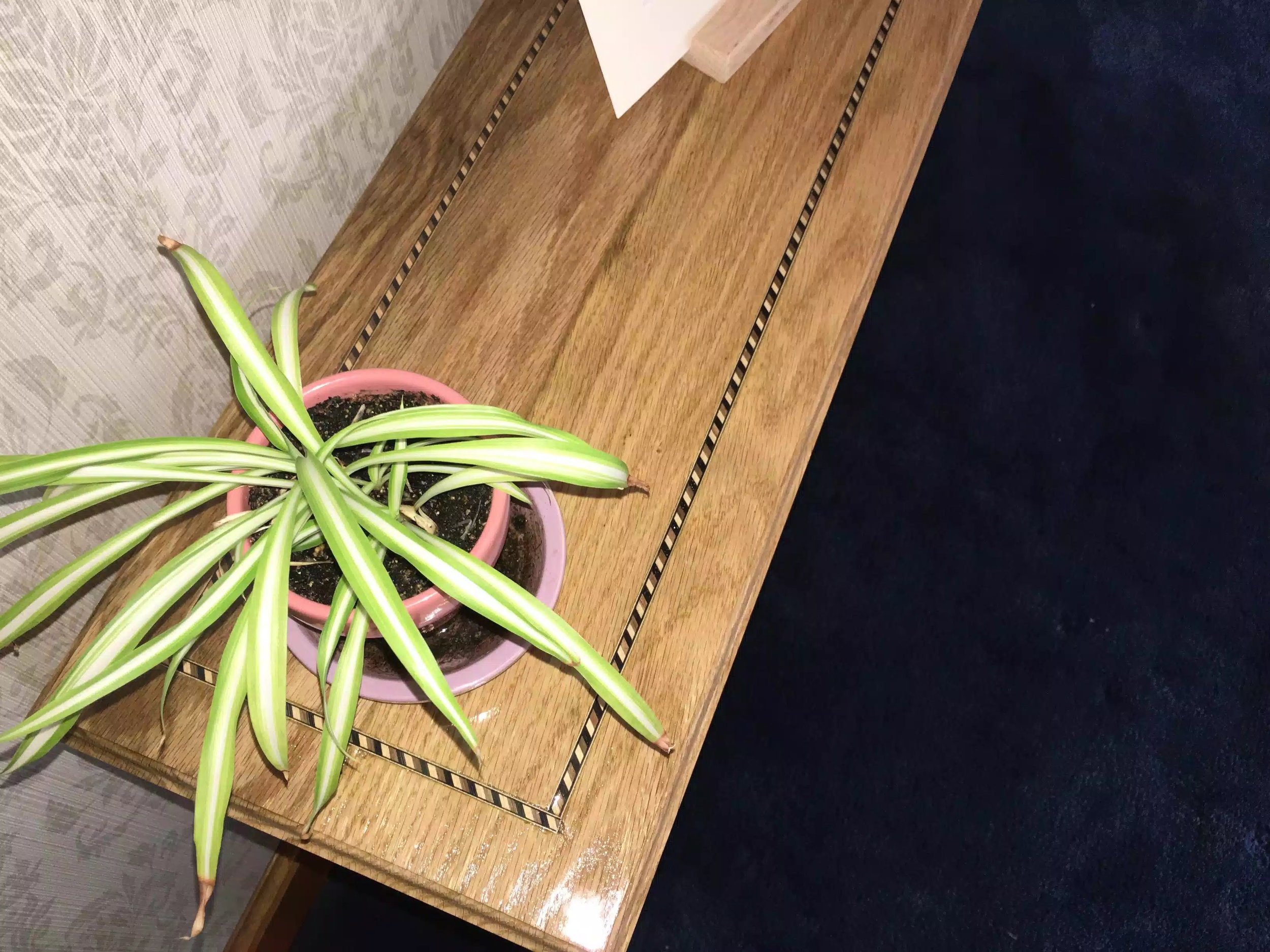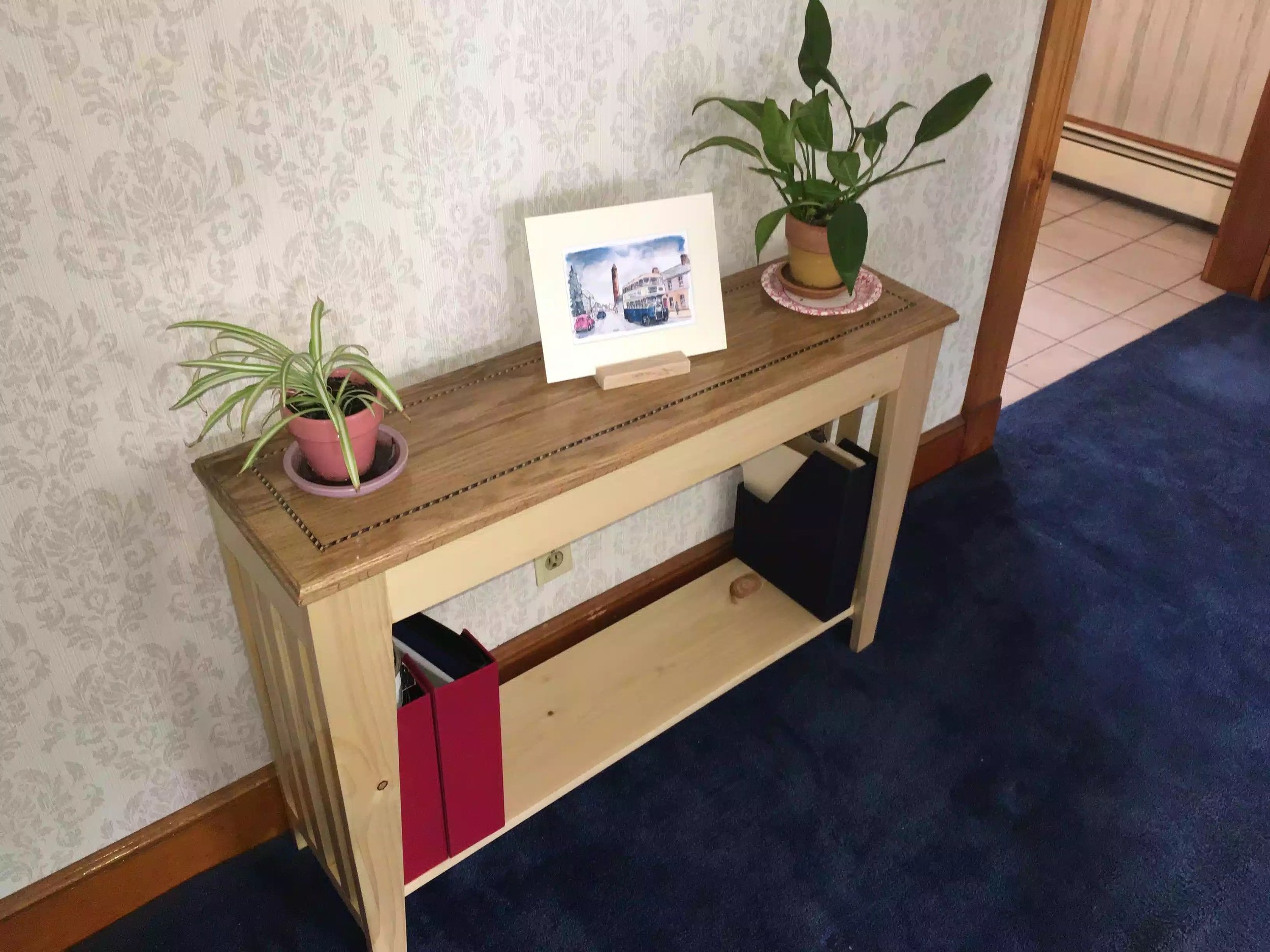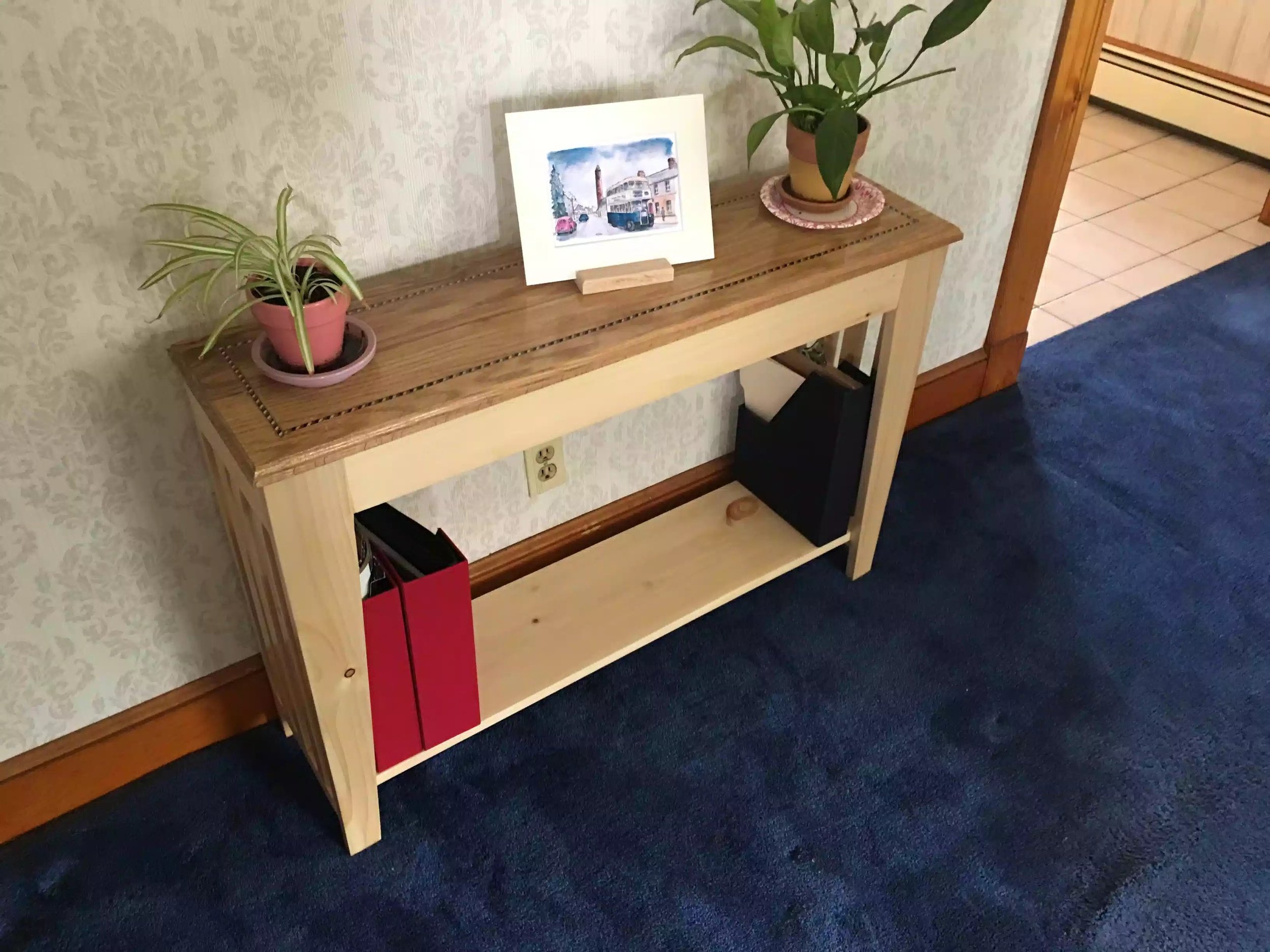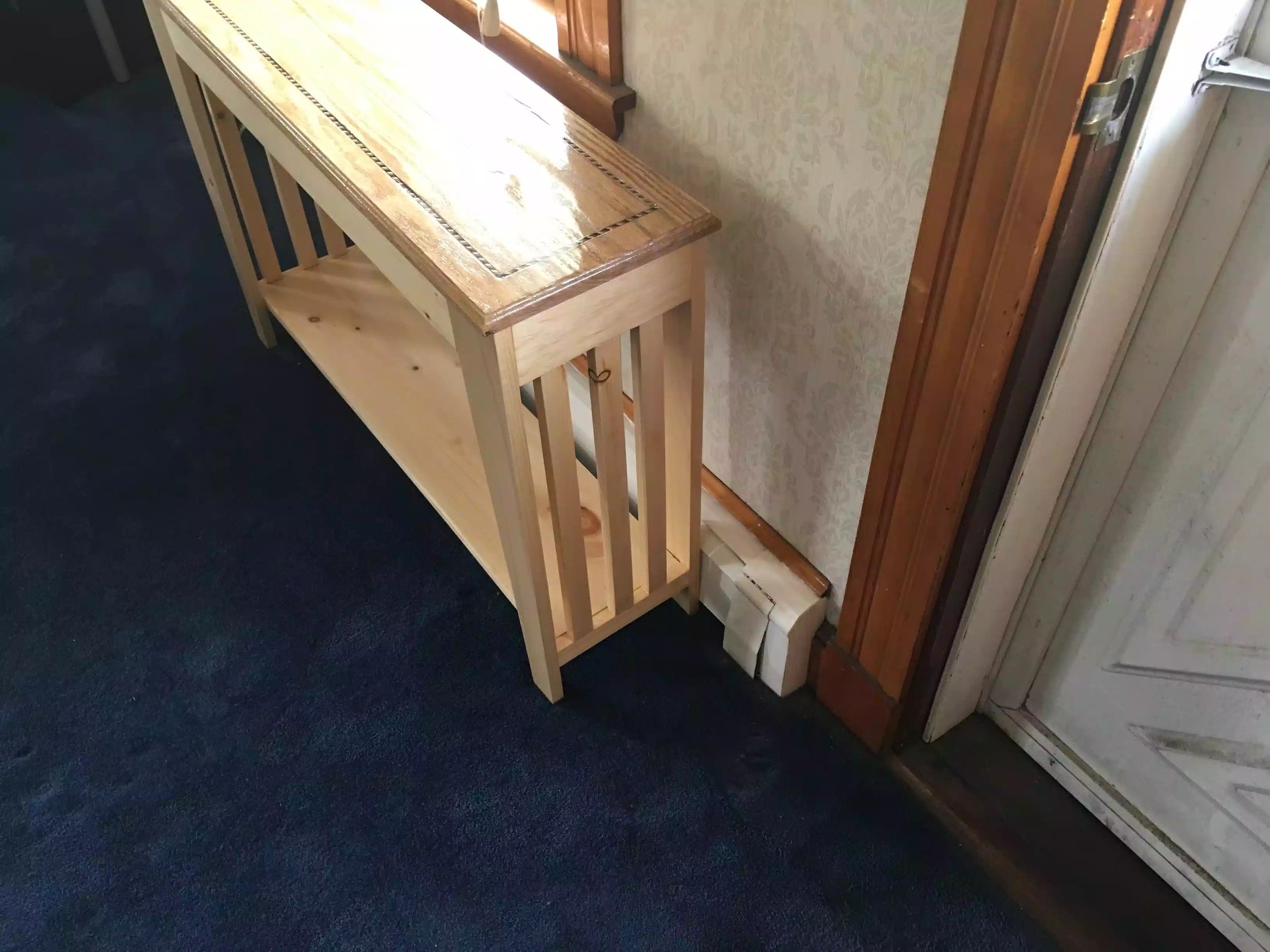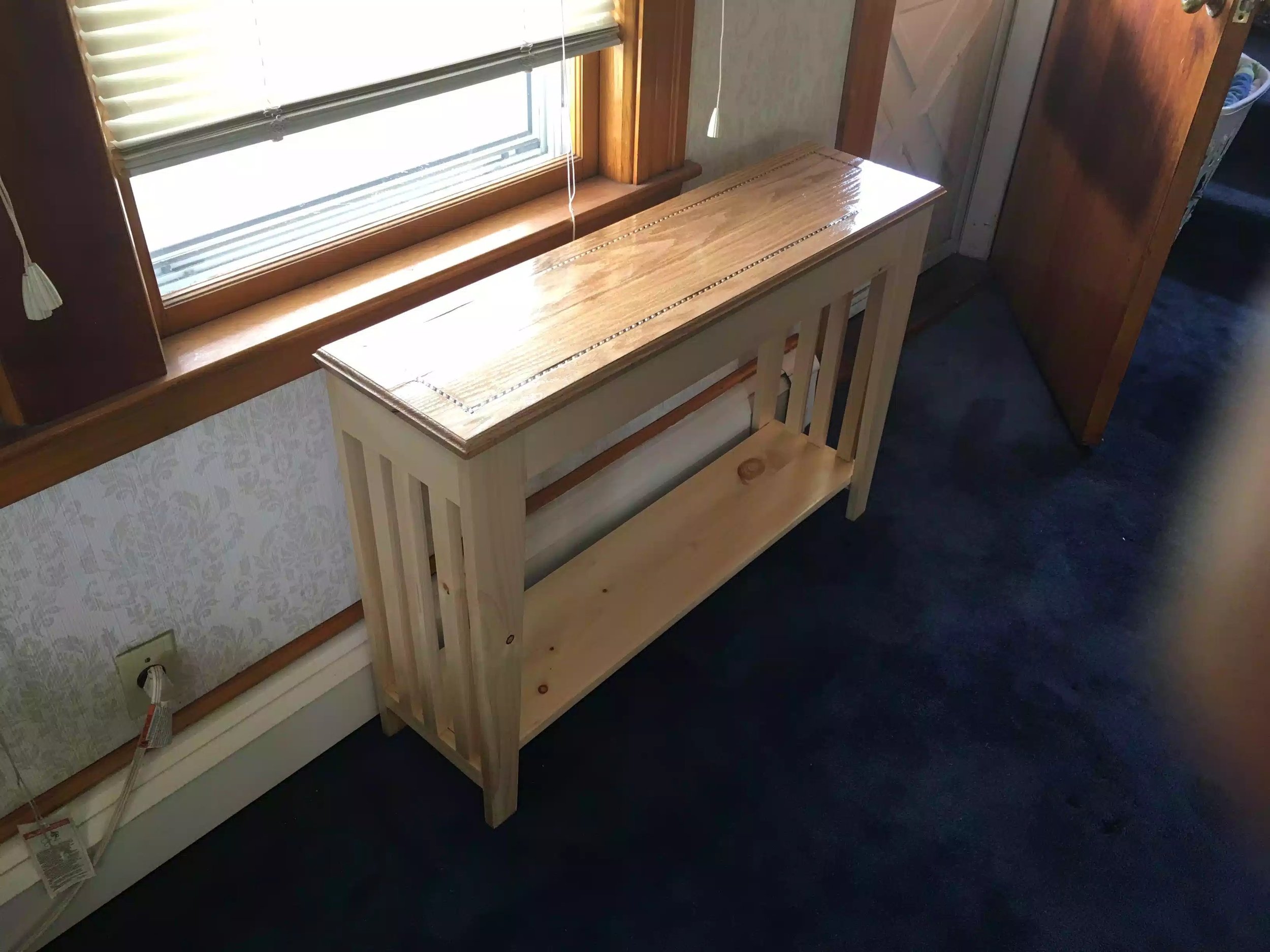 Thanks for following my blog , talk again soon, with a new project
If you would like plans for this project you can get them by clocking the link below