Some of My Favorite Projects
During my duration as a woodworker hobbyist I have made a lot of projects along the way, I actually think the count is over +120 or so and although I enjoyed making all of them , a few I really are fond, proud or even surprised that I could actually make.
Either because of the difficulty it took to make it, a sentimental reason. Most of the time its because it was the first time in trying something new, whether it be a project I never made before, a new skill that I was trying out such as dovetails or because I made it for someone in particular and they were as happy as me.
These projects are what keep me doing what I do and sometimes mark a milestone in my journey as a woodworker. So I hope you enjoy the compilation I have put together.
CONSOLE TABLE
Since we decided to renovate one of the rooms in my house to a home office, we have been planning and researching the look of the room so we decided to do a minimalist look and my wife needed a table that was flush with the window sills in the room so as that we could put plants and a few decorative things such as pictures and ornaments on it.
Although I made this project for the home office this console table could be put in almost any room and the dimensions could also be altered to make it wider, deeper or higher.
So off I went doing some research and came across this console table with tapered legs and thought the design of this table would look awesome in the room. So I built a 3D model on my Sketchup software program to get a realistic view of the unit.
The console table features the following elements
Solid Oak Tabletop with a inlay around the perimeter of the panel. the top also has a routered ogee profile around the edges
I used dowel joinery for the entire project
Tapered front and back legs, using a home made tapering jig for the table-saw
Finished with 3 coats of Minwax poly-acrylic
If you would like to see more details of this project please click the links below, one of them is to my blog page and the other has detailed project build details. I am also working on PDF plans that I will sell in my shop for a small fee, they will be released soon
Thanks for reading and I hope you enjoyed this content as much I liked writing it.
The reasons this was one of my favorite projects was because I did a lot of firsts in this project , I made tapered legs for the first time, I also did a good amount of inlay work that I was proud off.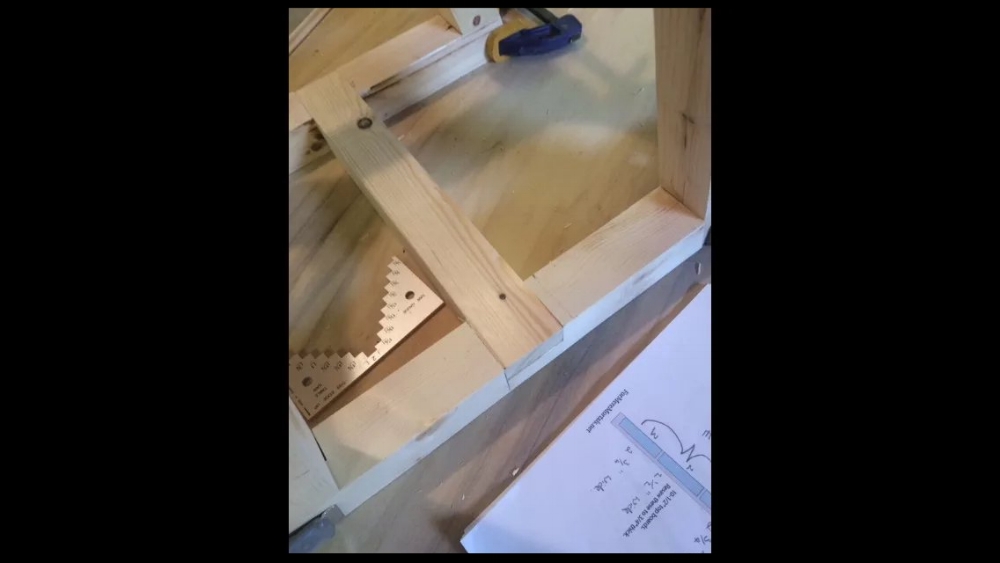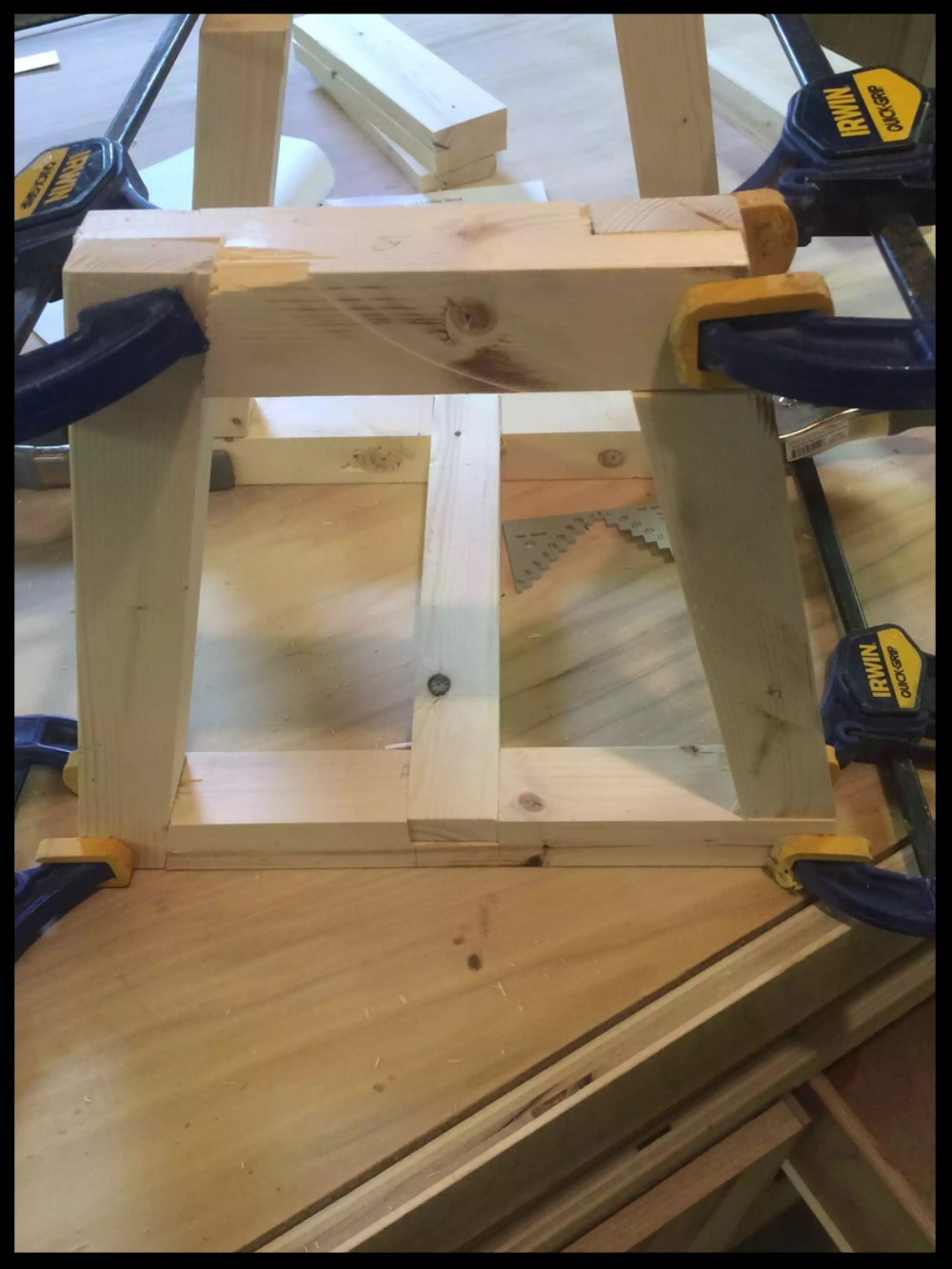 A Simple Step-Stool
I have to give credit to Wood Working Mere Mortals as his site was the inspiration behind this project. It's basically a stool made from 1 piece of 2×4 with a series of lap joints and glue keeping it together. This might be one of the cheapest projects I've made $2.49 but it was not without its challenges.. I liked this project because it was a major challenge because of the number of half-lap joints that I had to do, it was really cheap but a HUGE learning experience.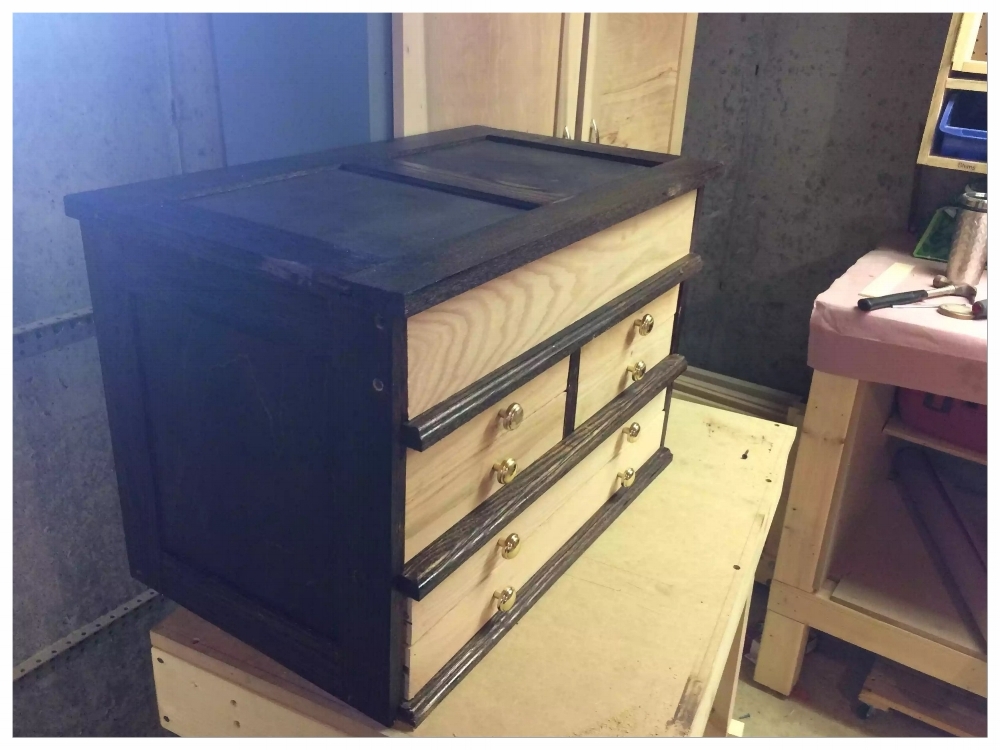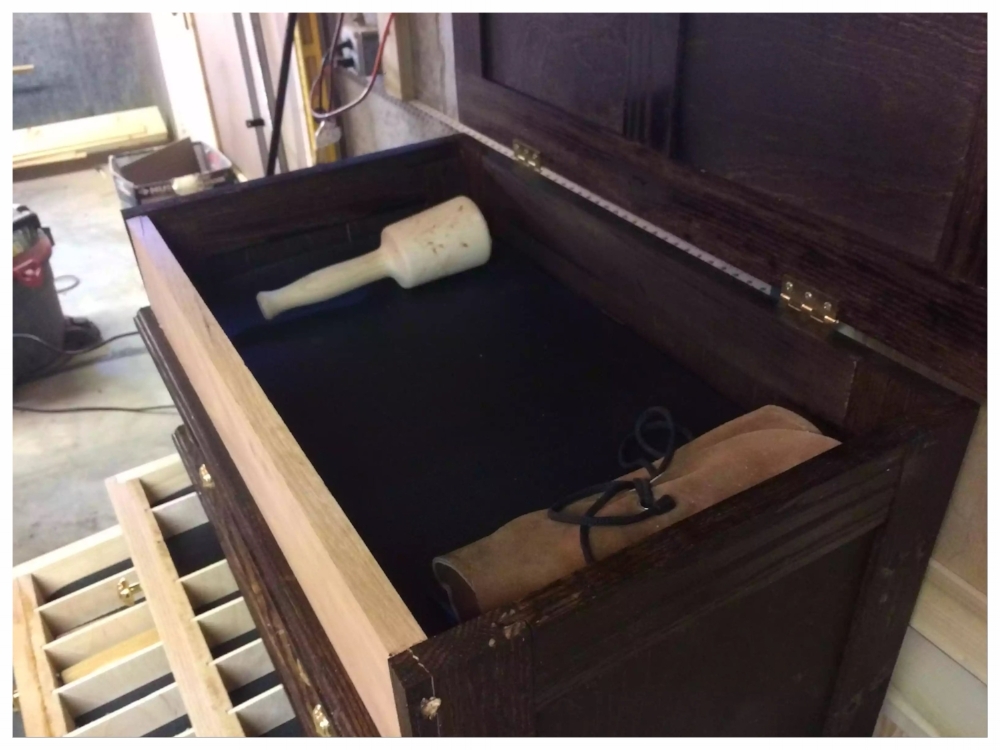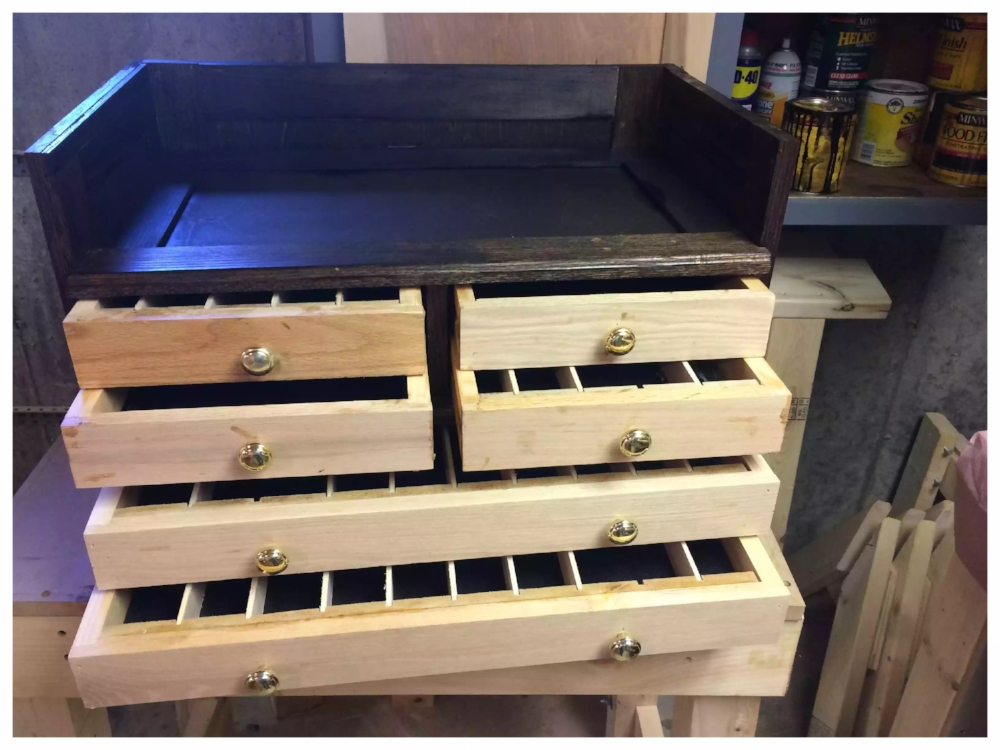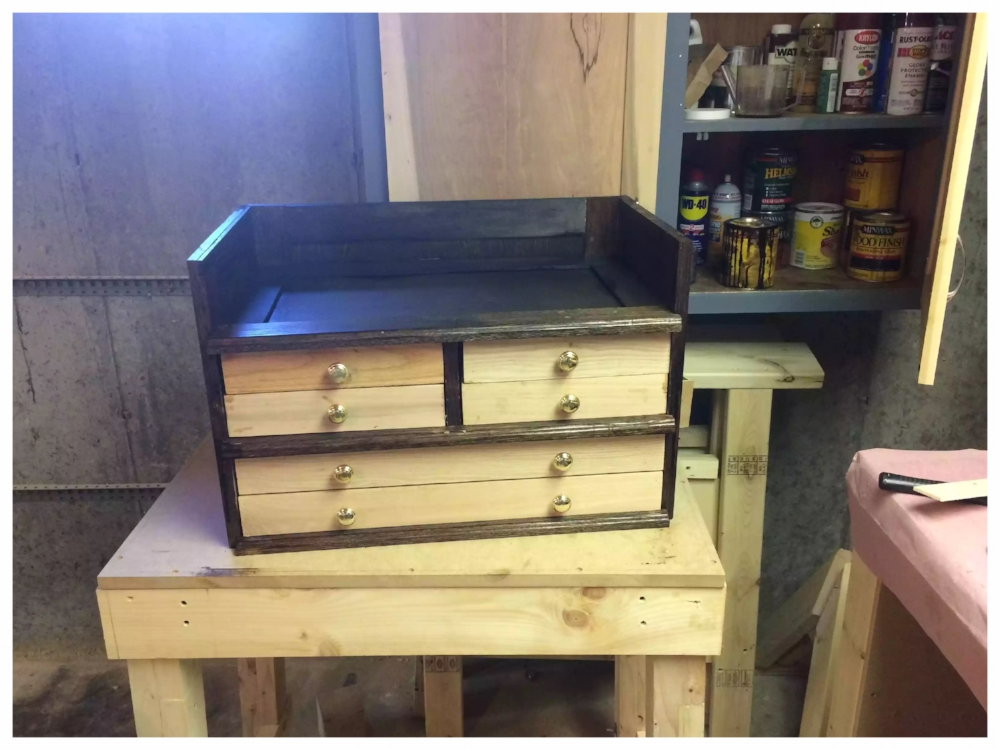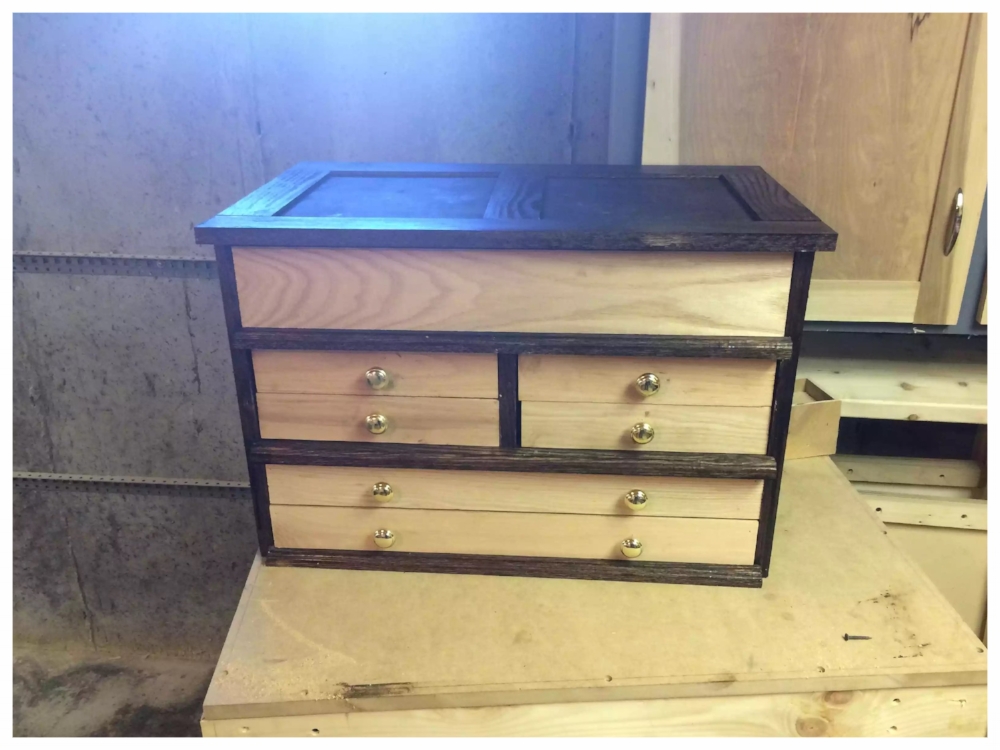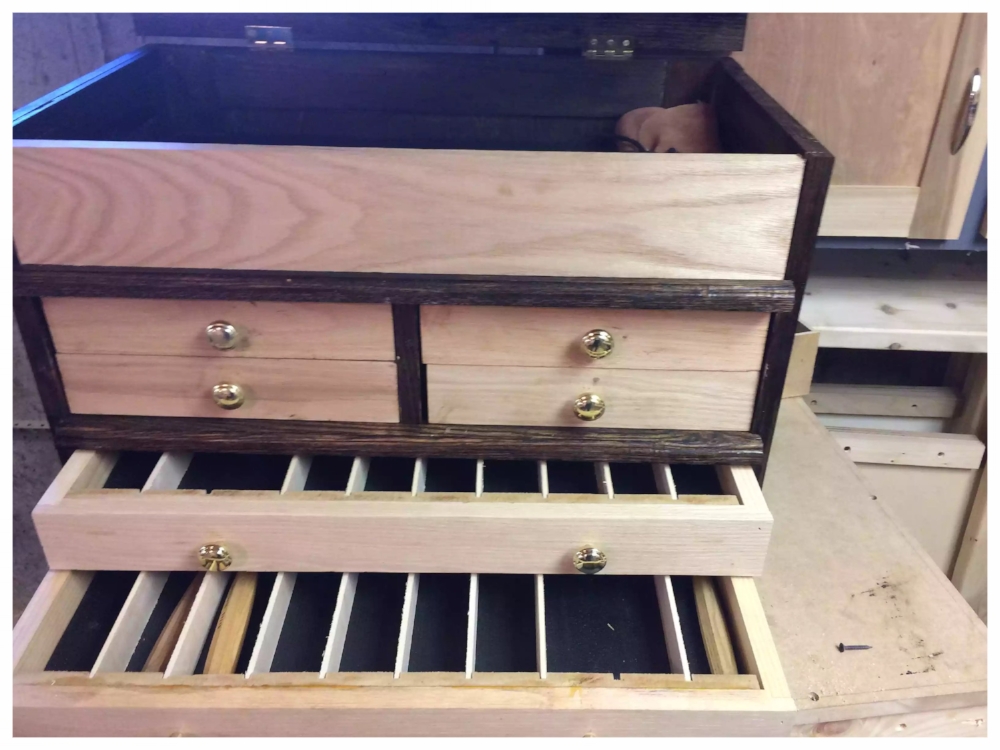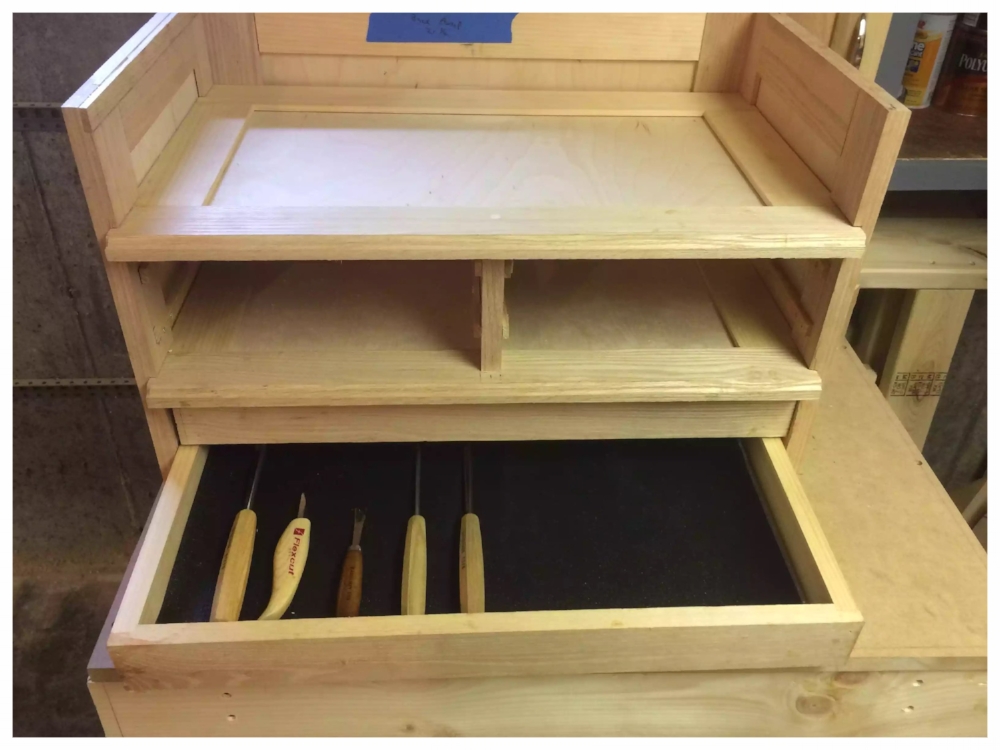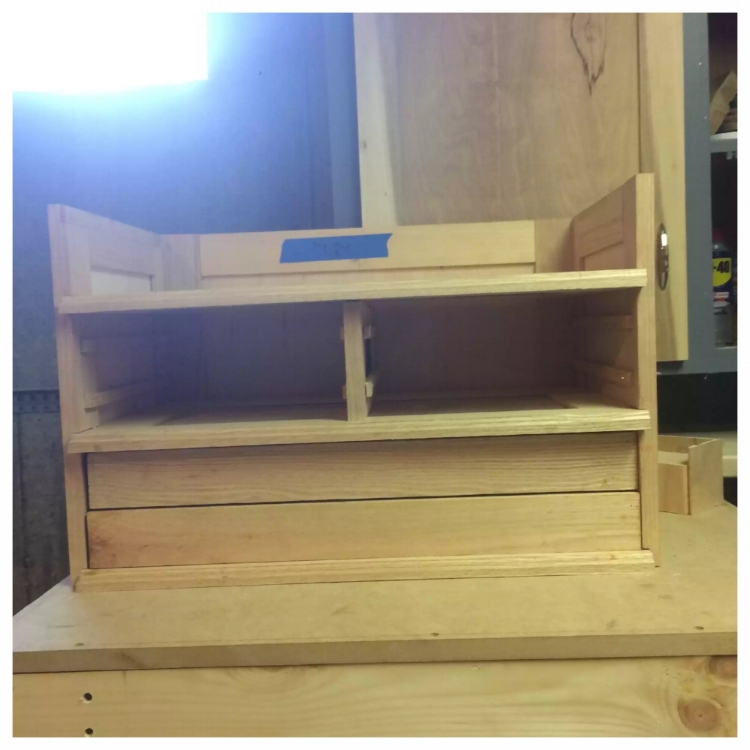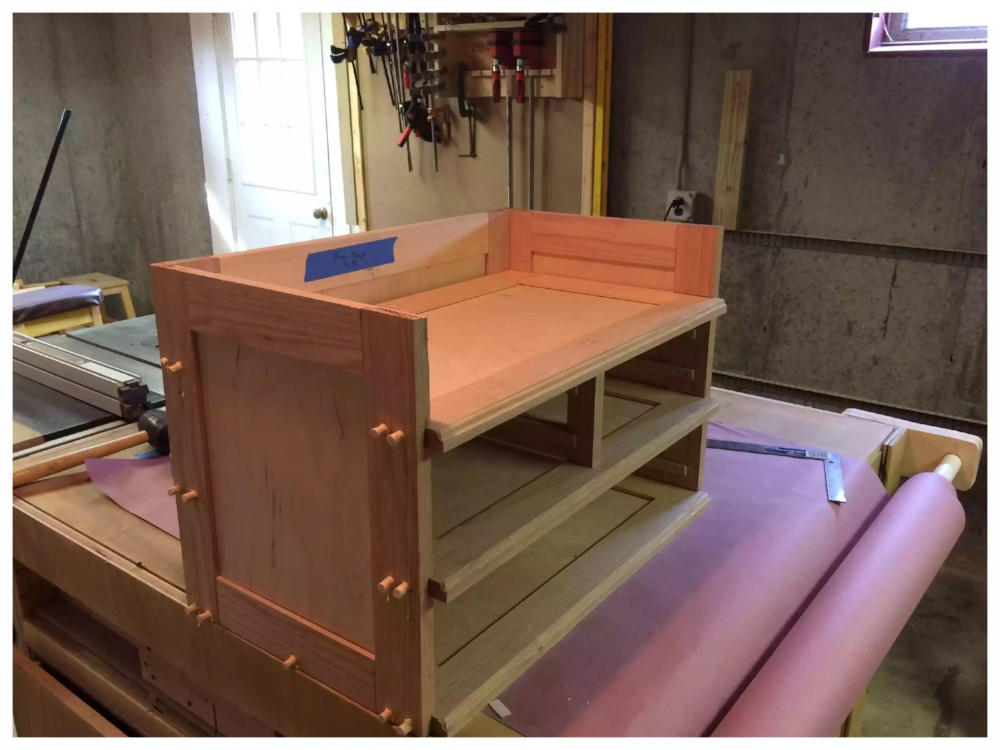 CHISEL TOOLBOX
This project was one of my favorites because it definitely was one of my most challenging projects, mainly because there was so many projects within this main project, making frame and panel carcass, making drawers and not using drawer slides.
So I had been doing a lot of relief carving lately nothing that I can really showcase here yet, but I have amassed a few chisels and accessories and don't really have a good place to store them so as that they don't get rusty so after searching online I came up with his design.
Mortise & Tenon joinery
6 Drawers
Basic construction is frame and panel using oak, pine and plywood. *Dimensions is 24" wide x 15" deep x 18" High.
After the case was built I stained it mahogany and waxed it.
I do like how it came out and I made this about a year ago and I already want to make a different one because, the drawers are not smooth in opening and closing and I don't like the stain job because of all the glue stains, its made from oak and plywood.. the next one I make will be more solid and not using plywood for the case construction.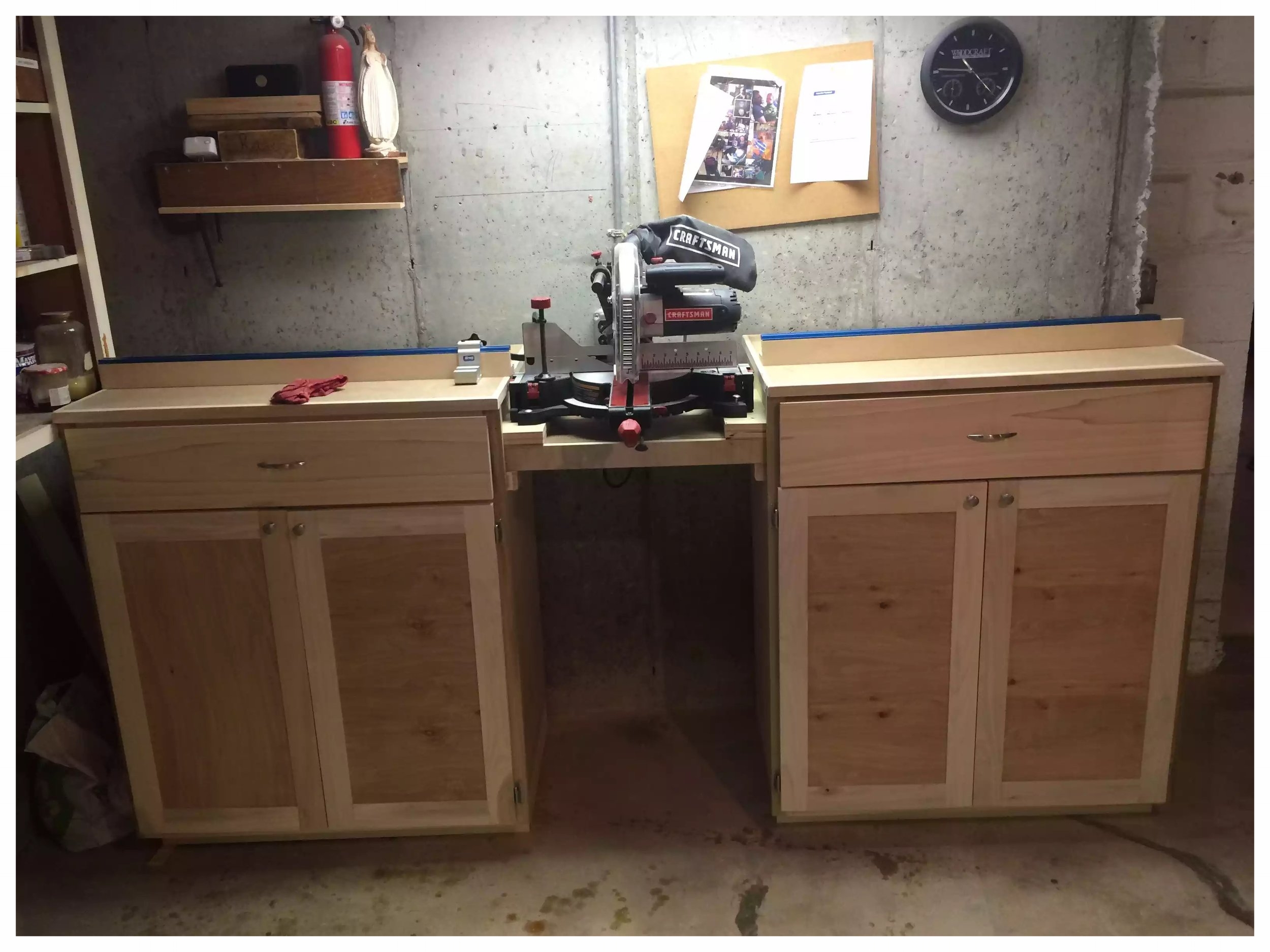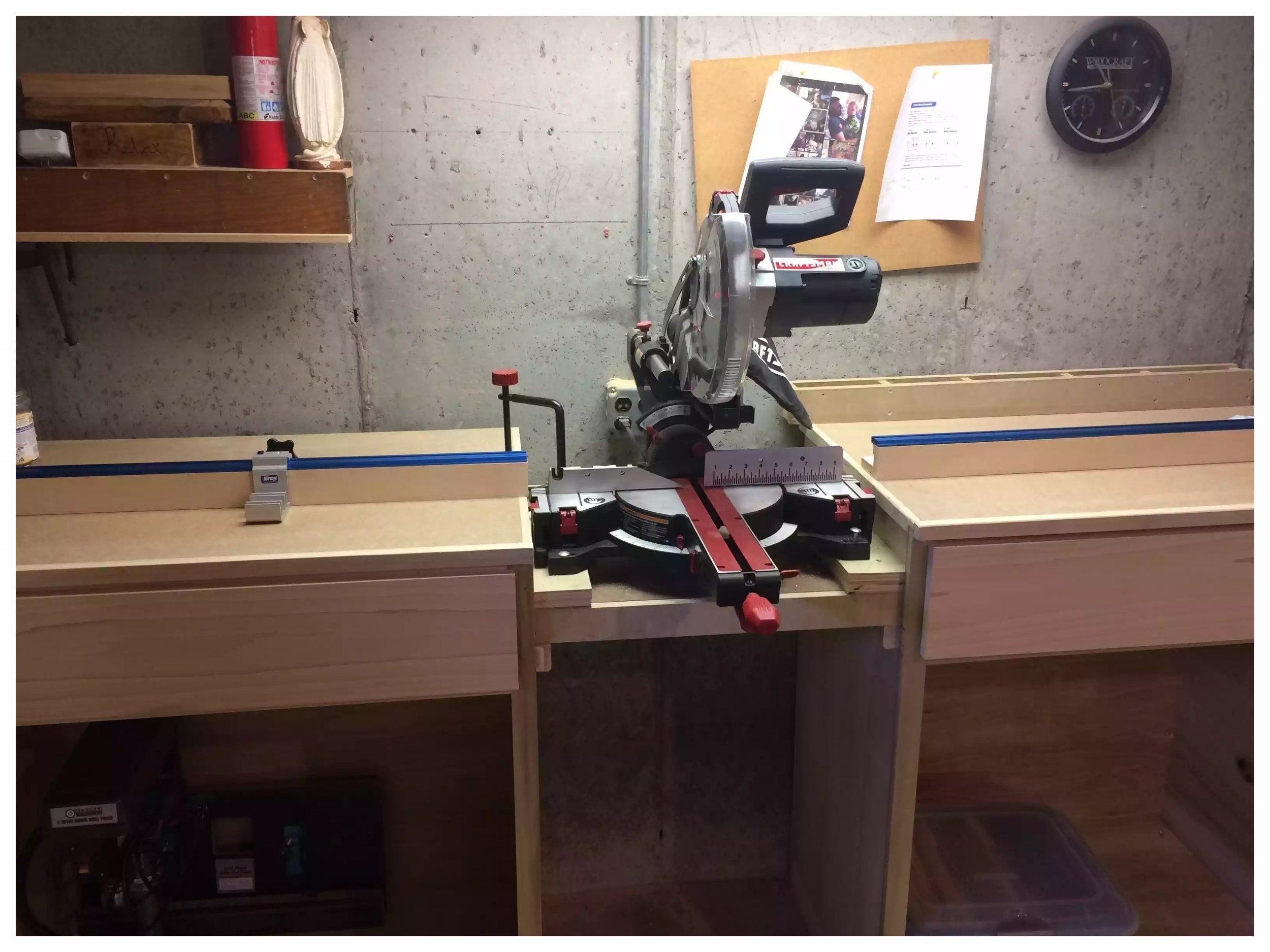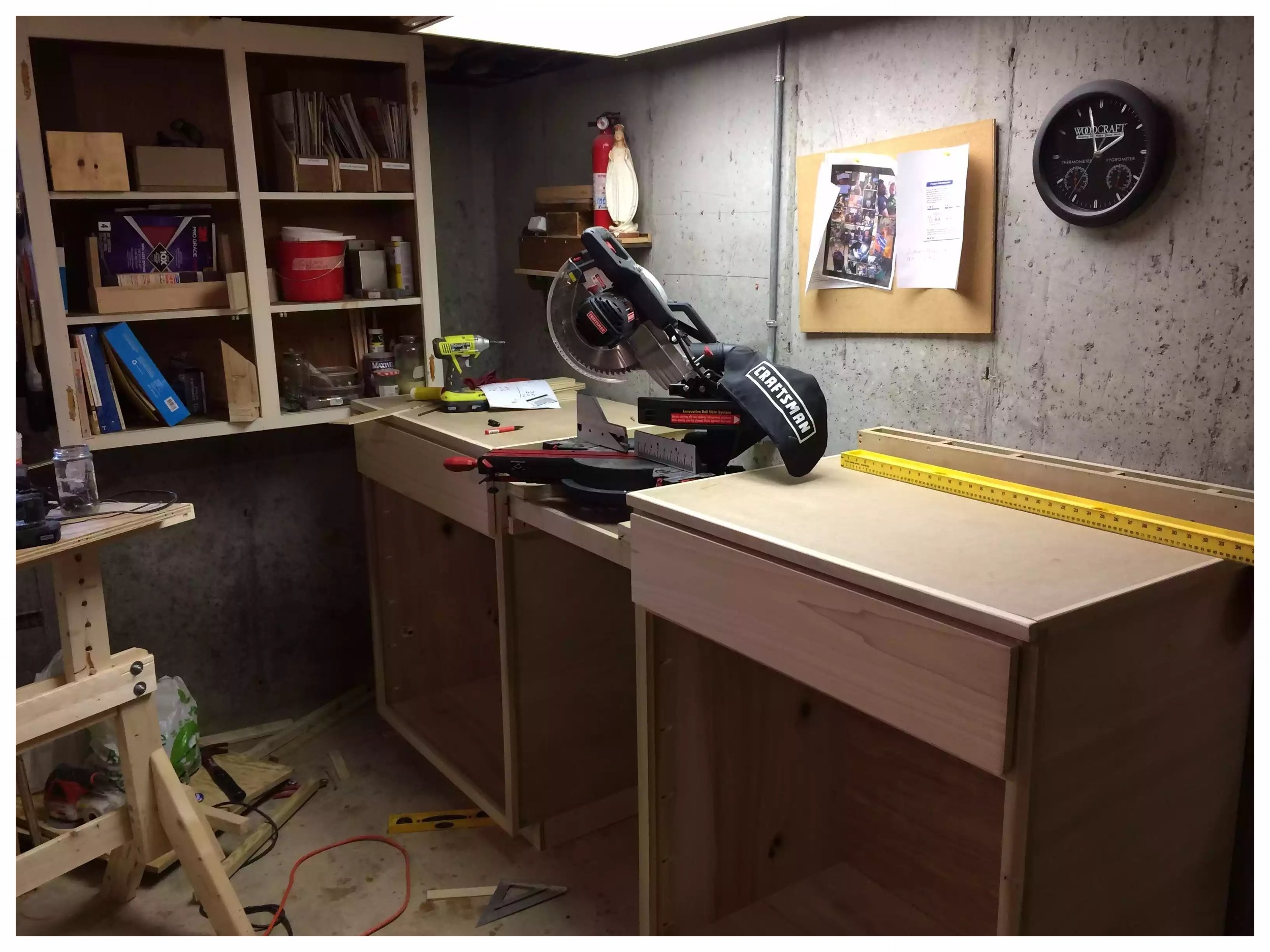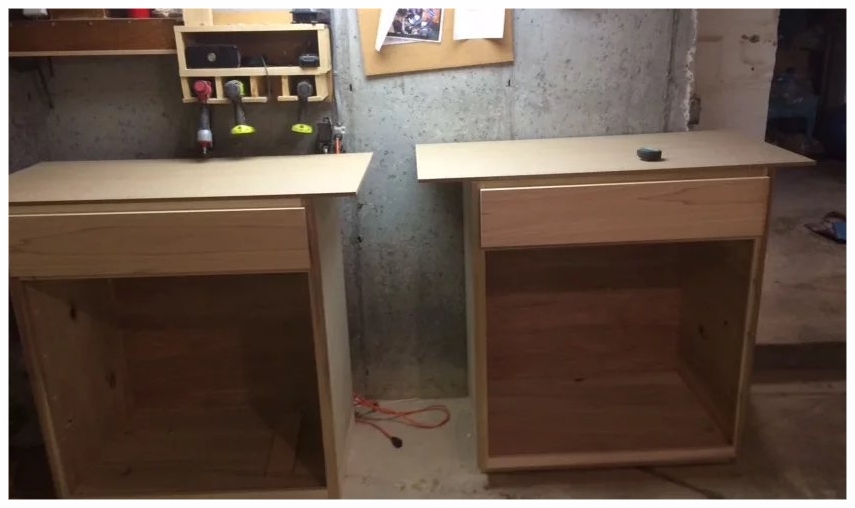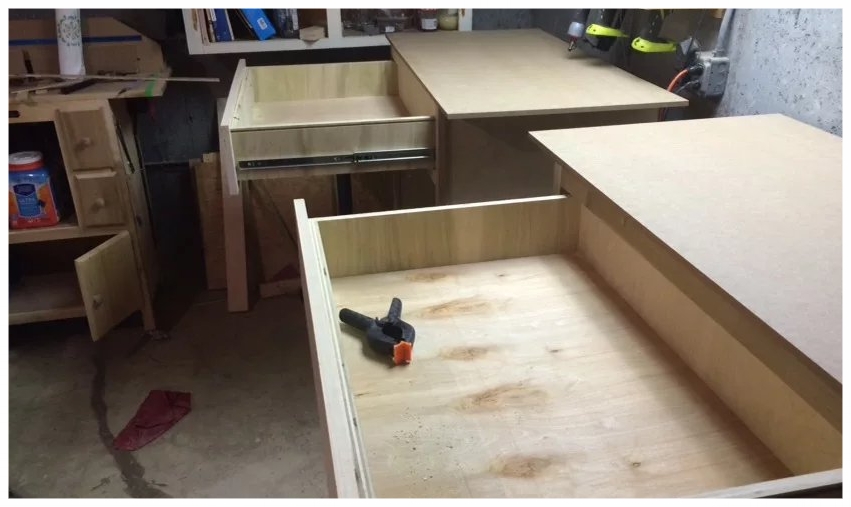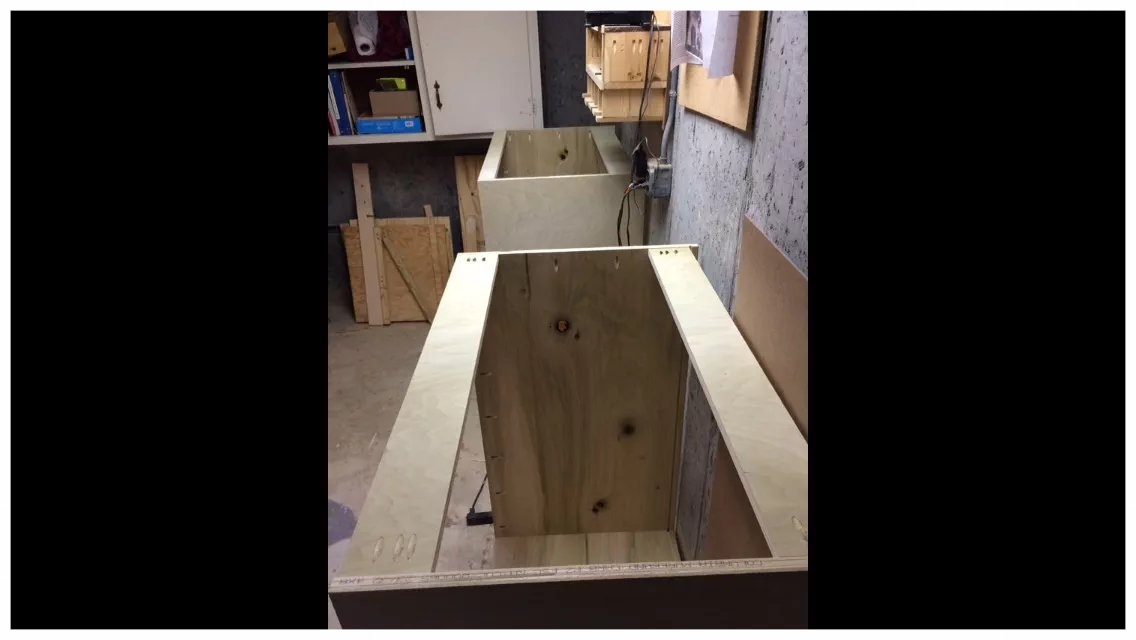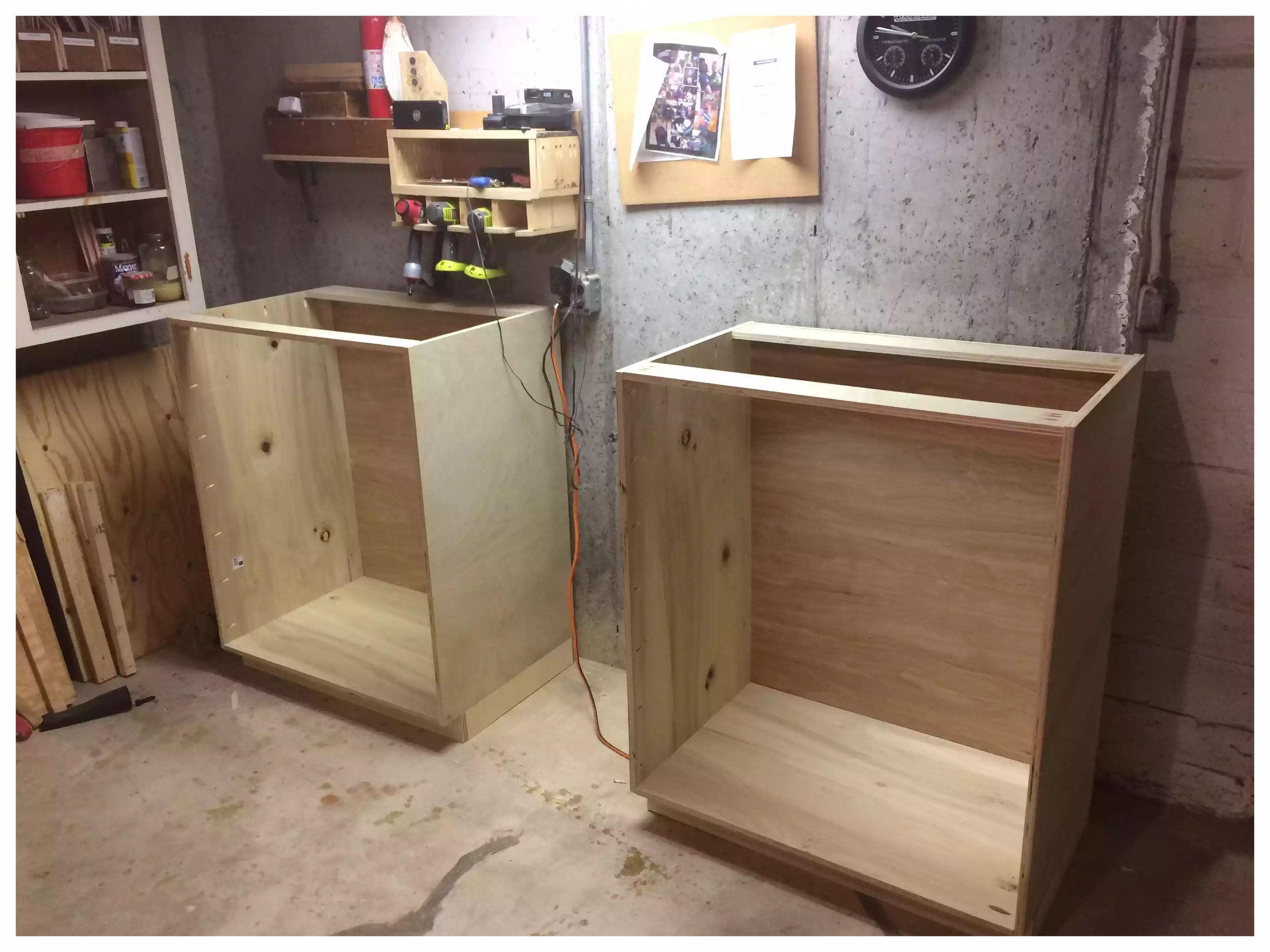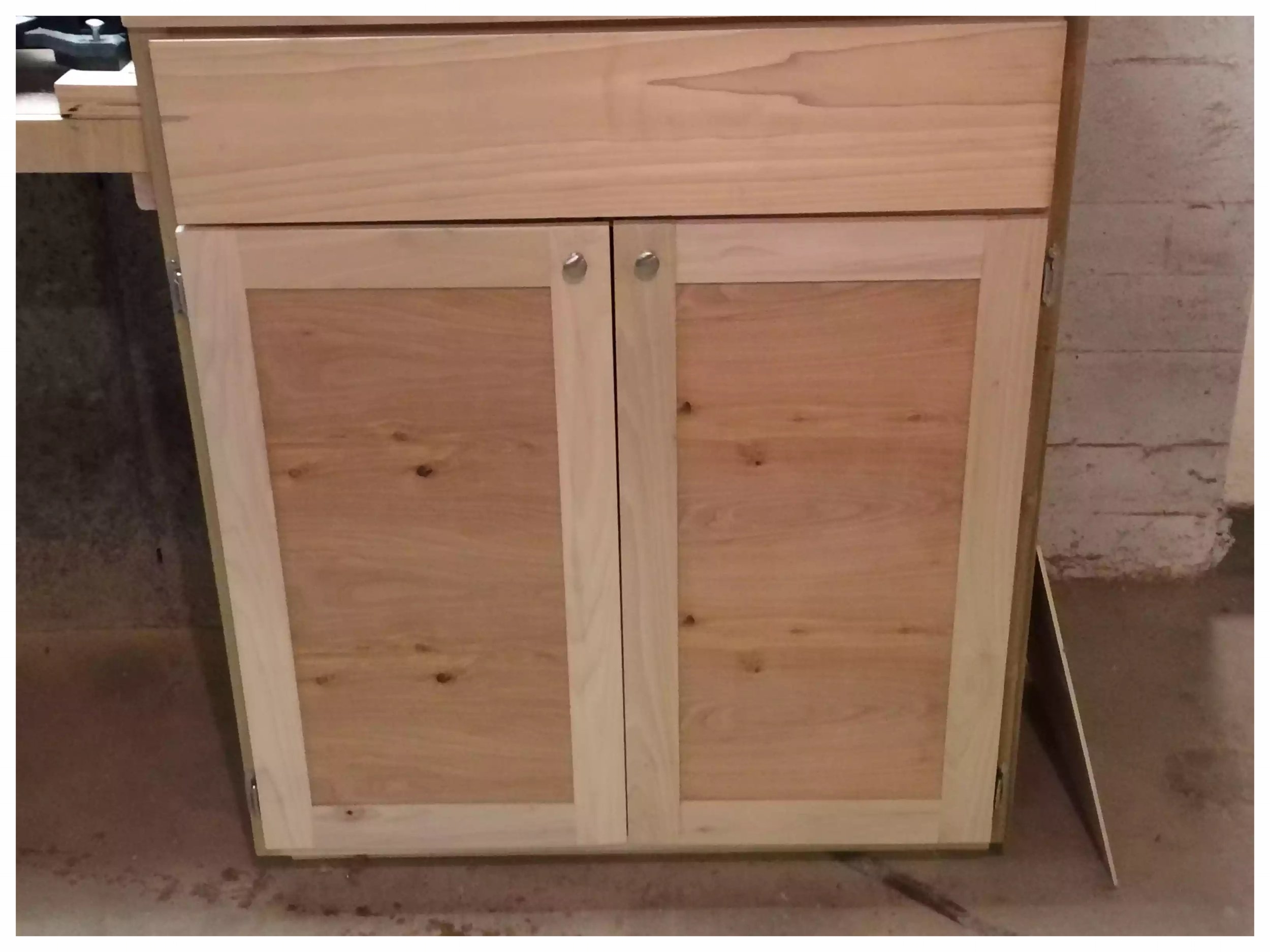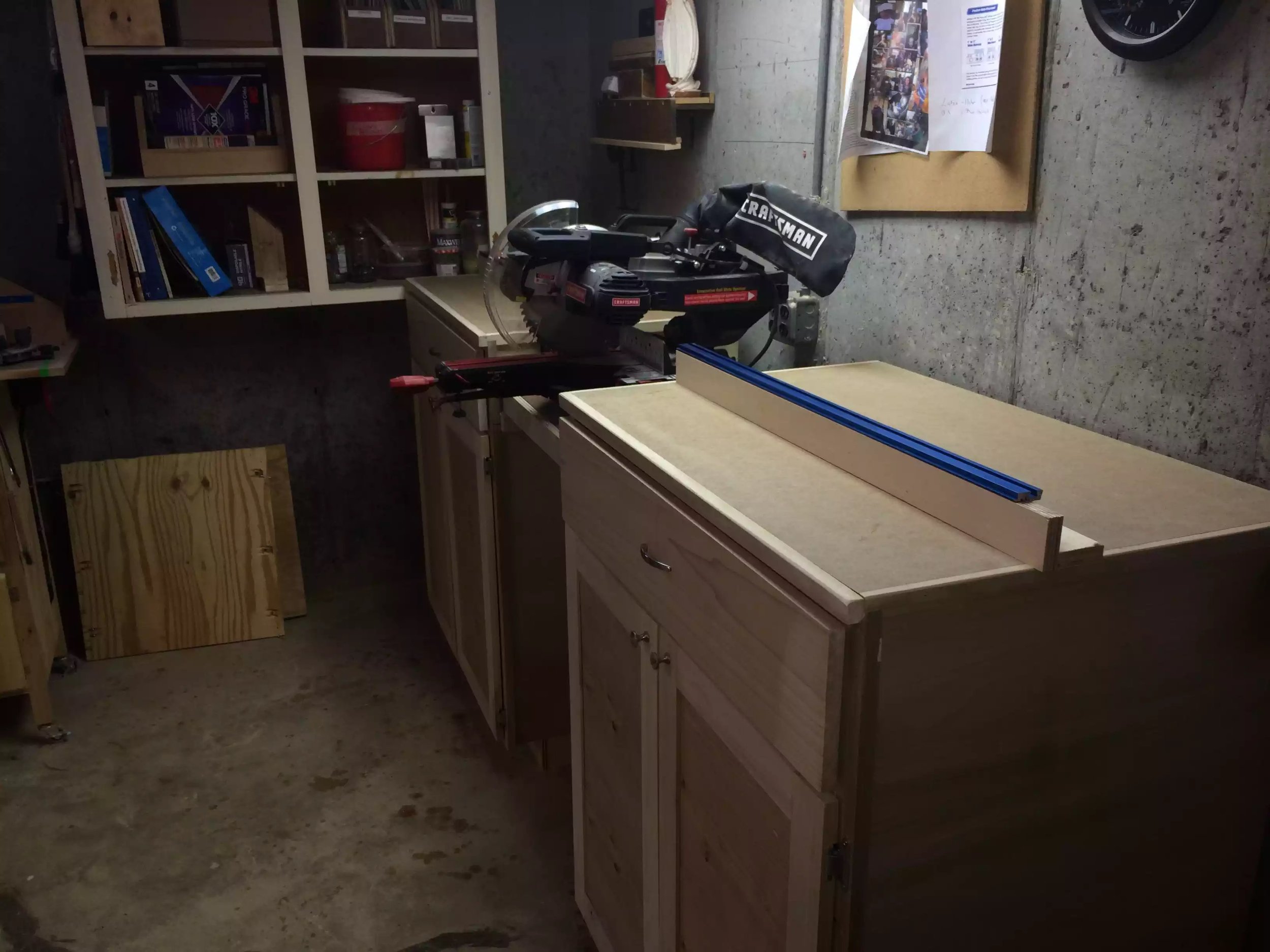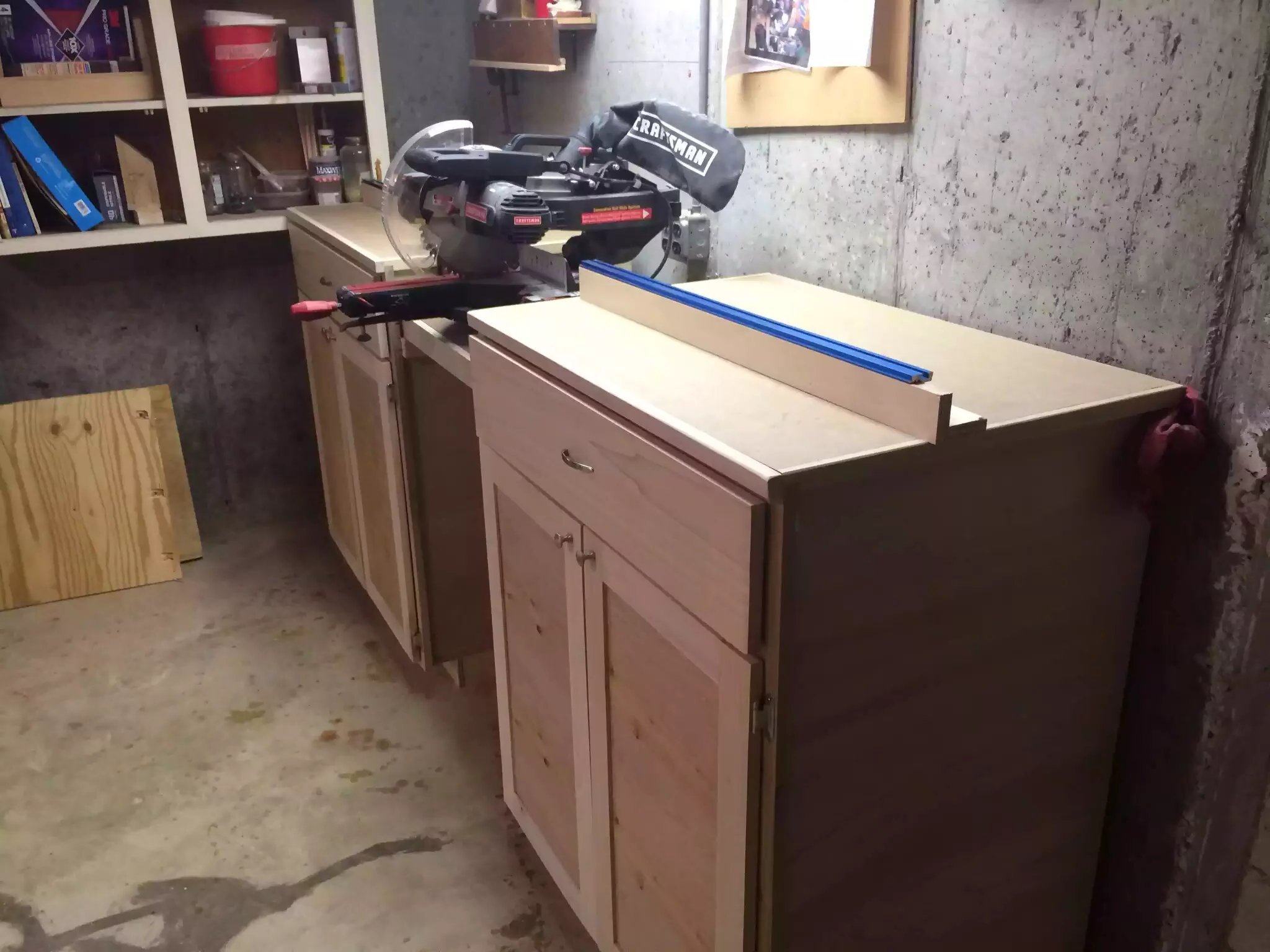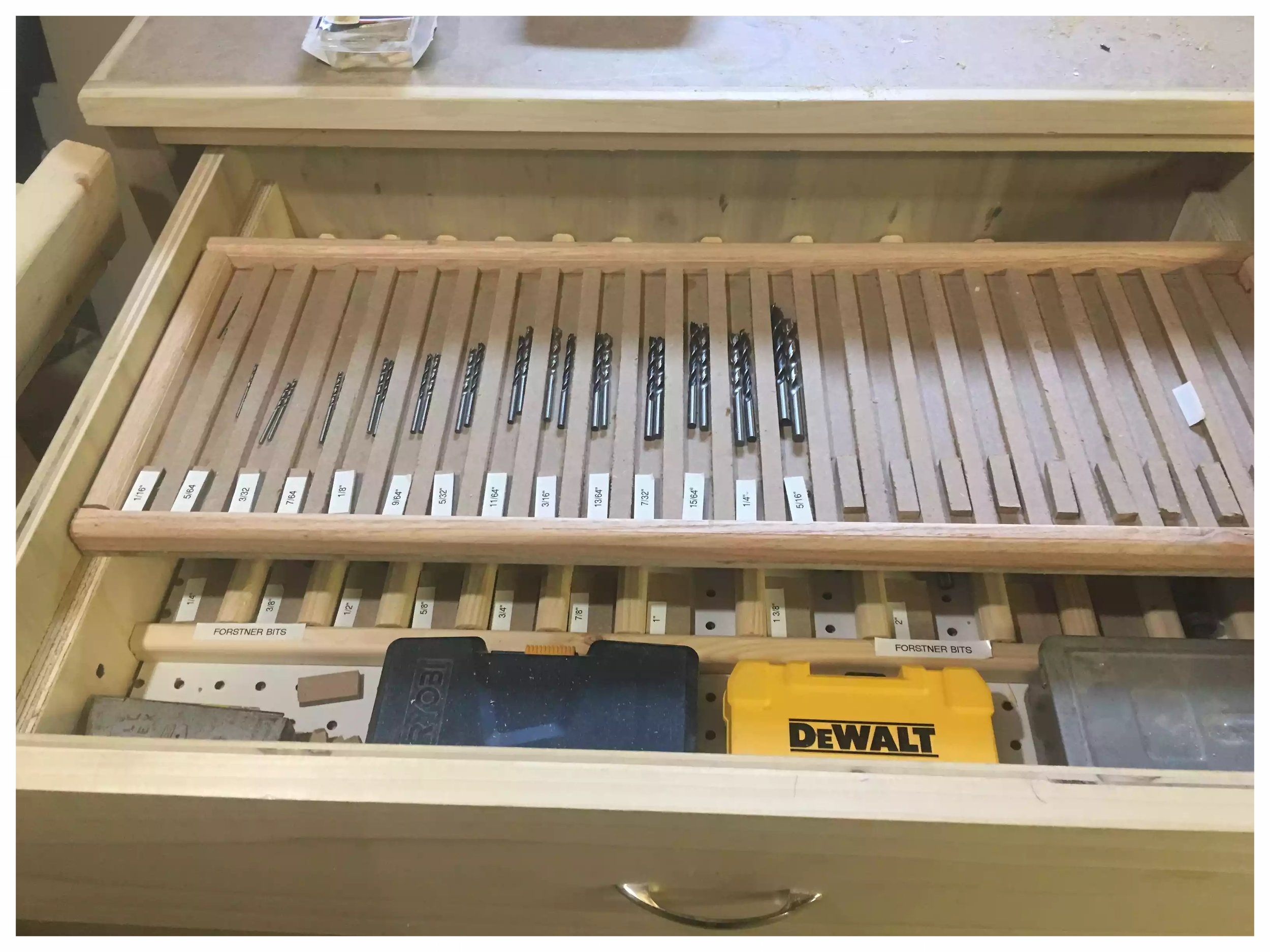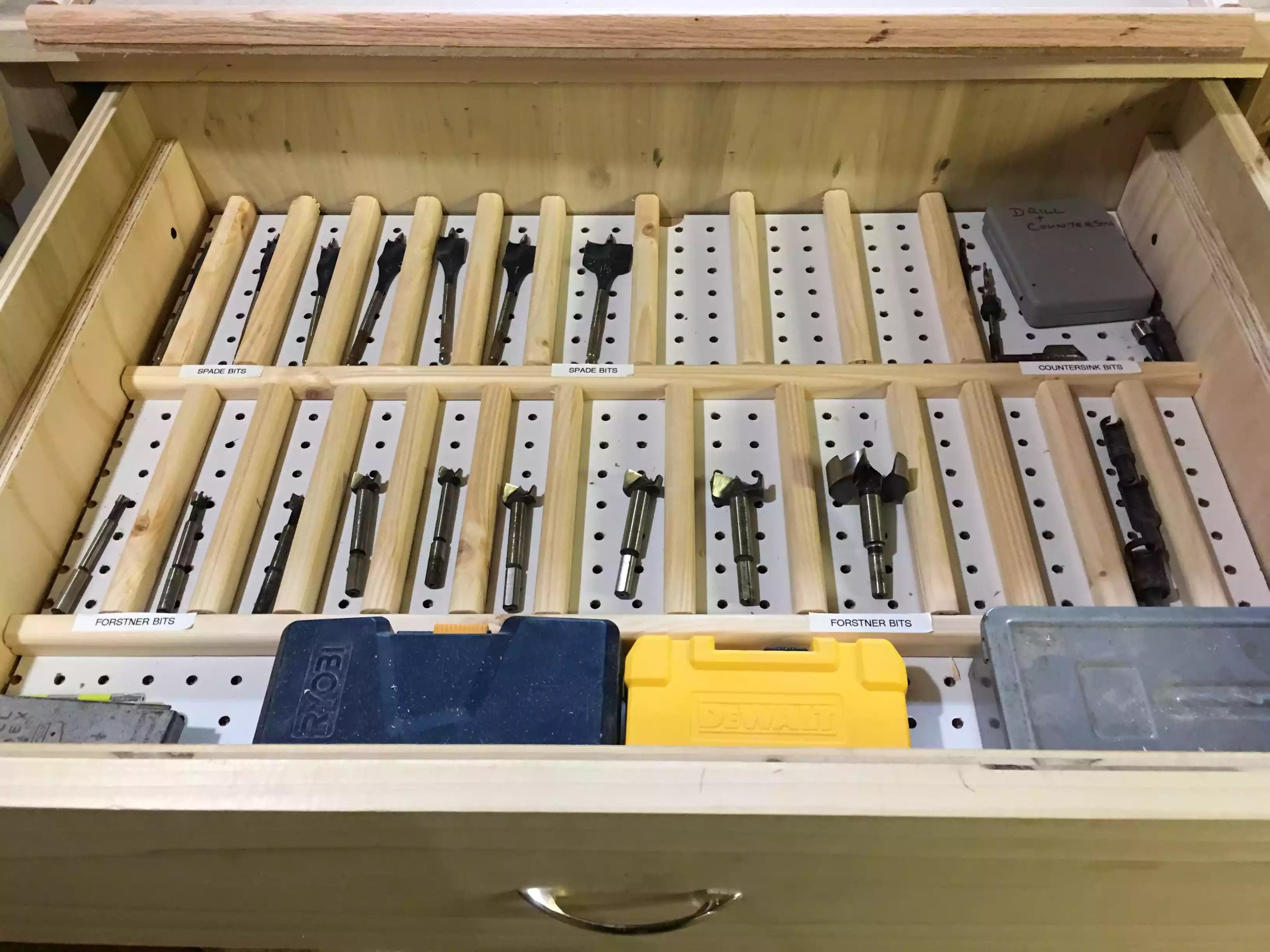 DEDICATED MITER-SAW STATION
This project was one of my favorites because it was definitely the biggest project I had ever undertaking in my woodworking thus far.
I learned a lot about how cabinets are made and also about all the different types of drawer construction, I spent as much time designing this project on Sketch-Up as building it. Since I built it I have moved it to another section of the shop.
Another reason I love this project is because I cut a full 8' feet piece of wood and its supported all the way.
Would I change anything about it, definitely after using it for about 2 years I would of put more drawers in the unit and probably put a bank of smaller drawers on the top work surface since I don't really use he cabinet space as much as I used to since I made new homes for the drill press and bandsaw. If you are interested in the build I created a blog below that will re-direct you to my online workshop that you can see all the steps.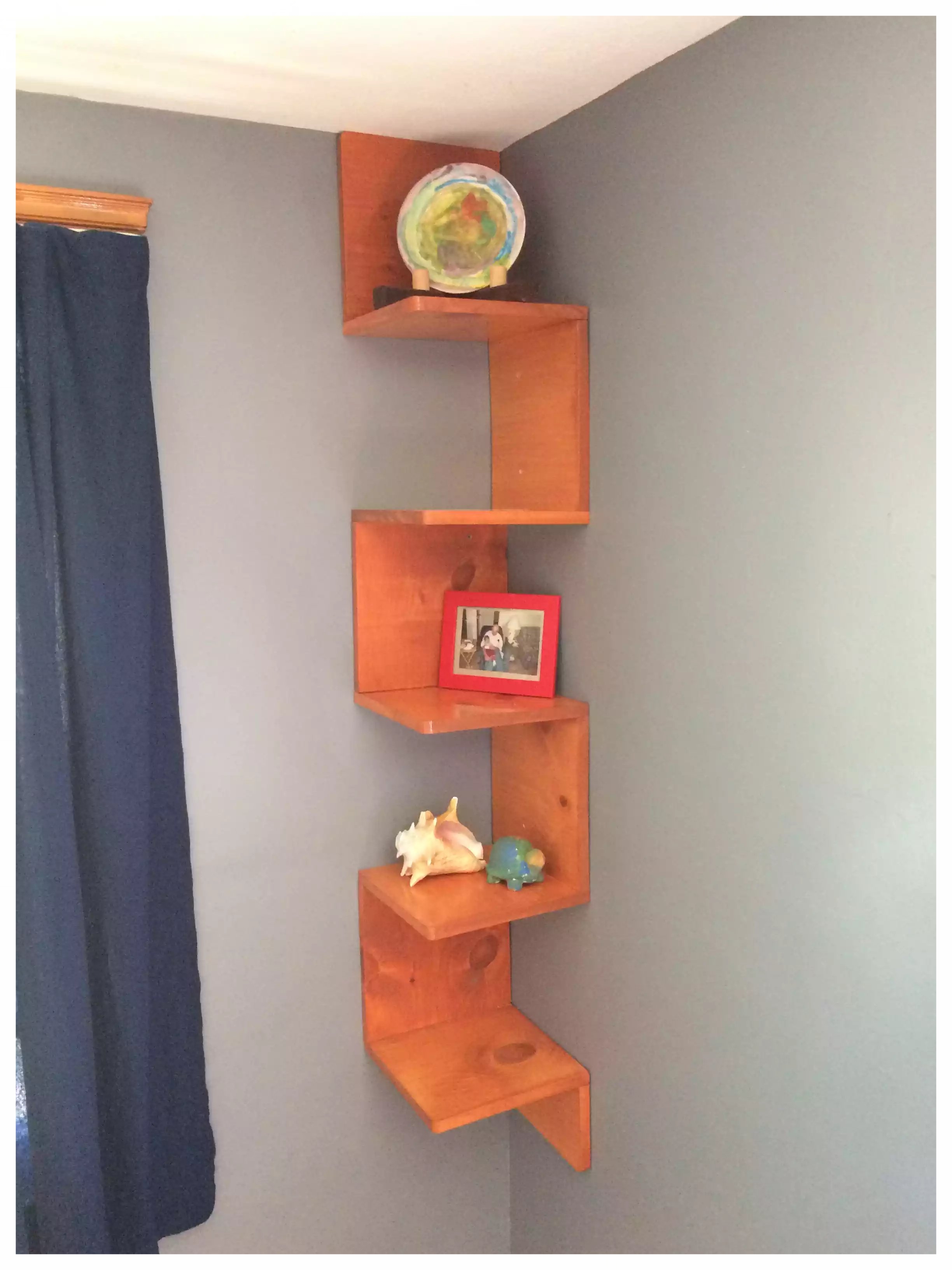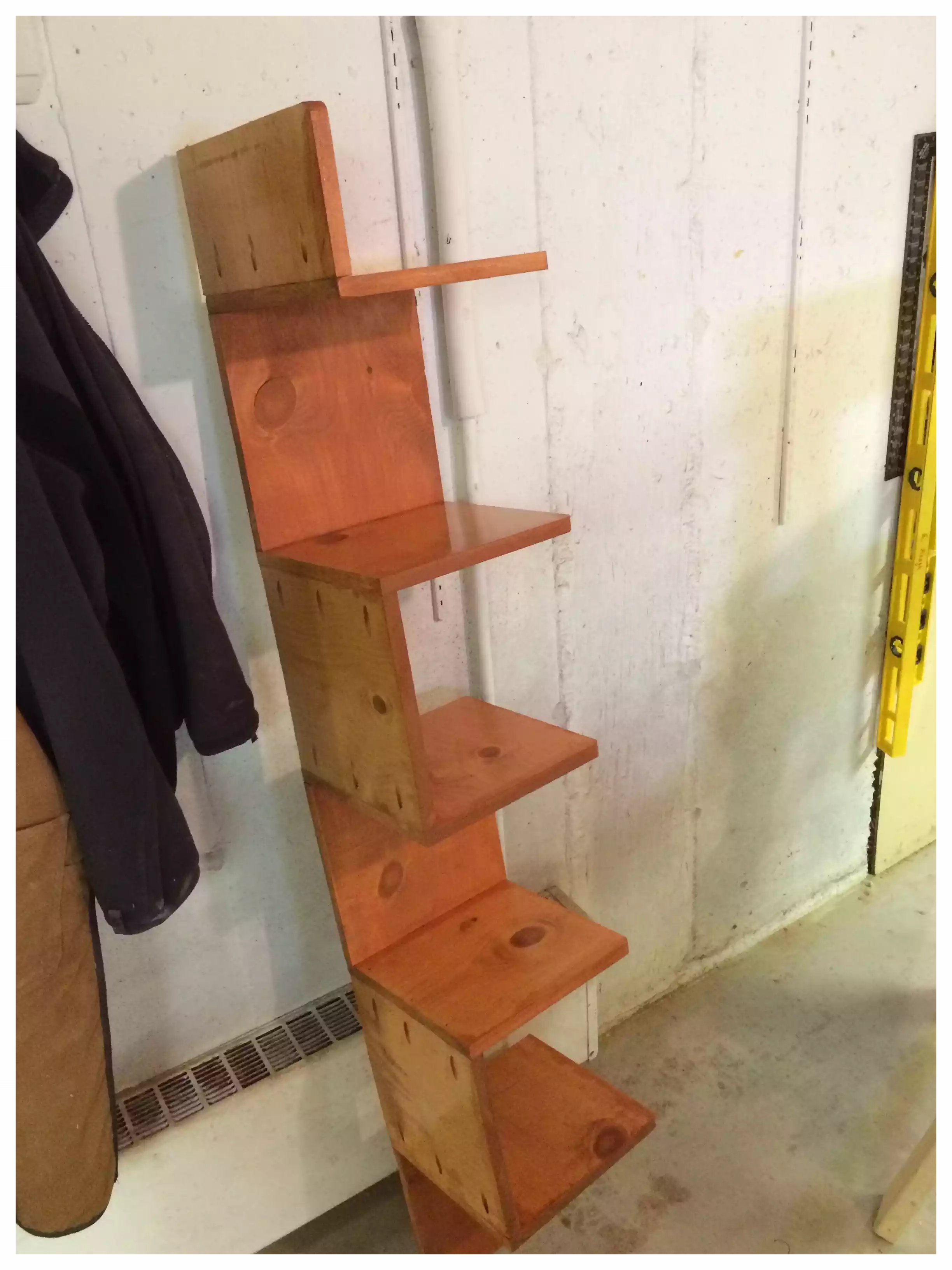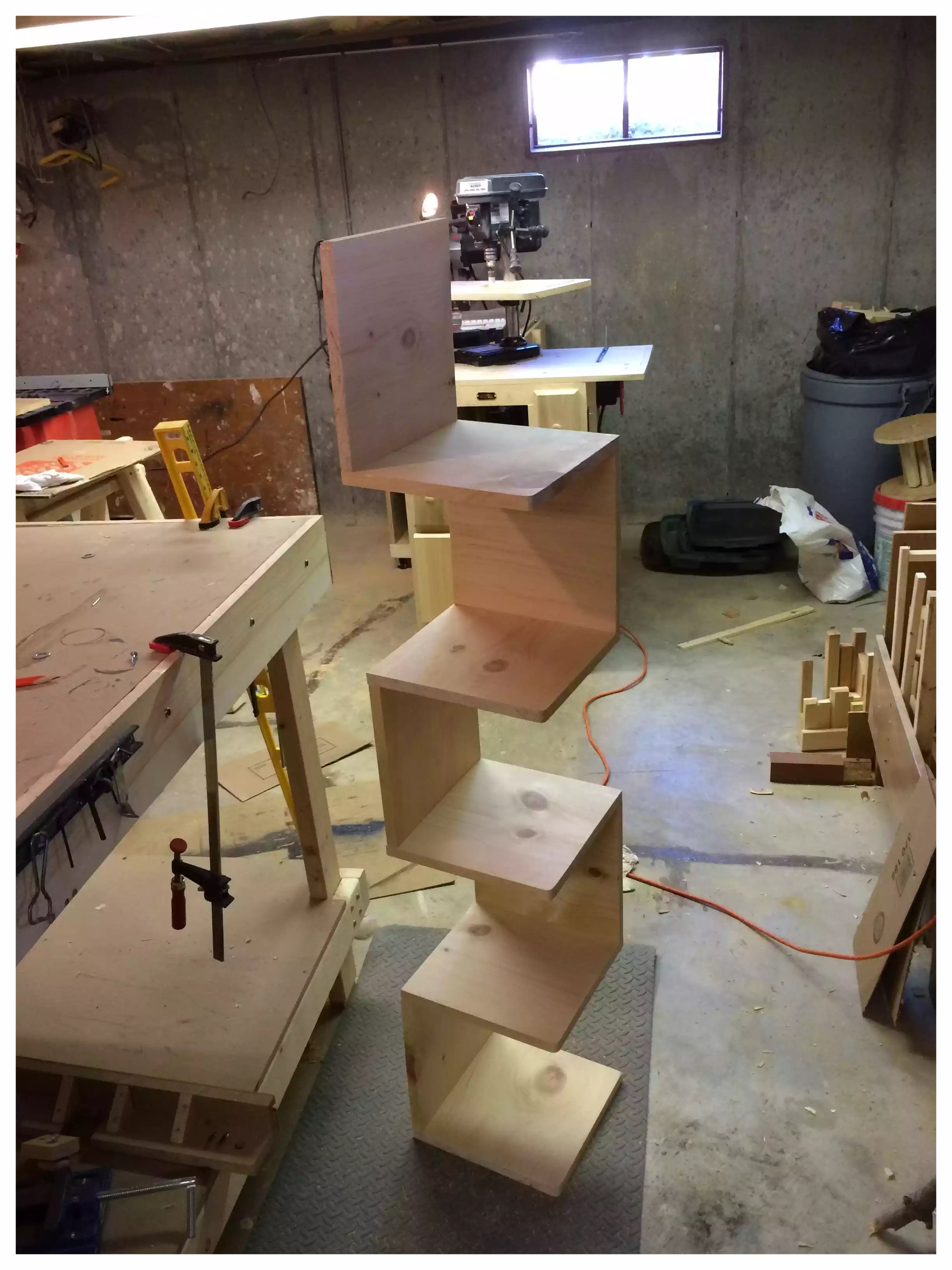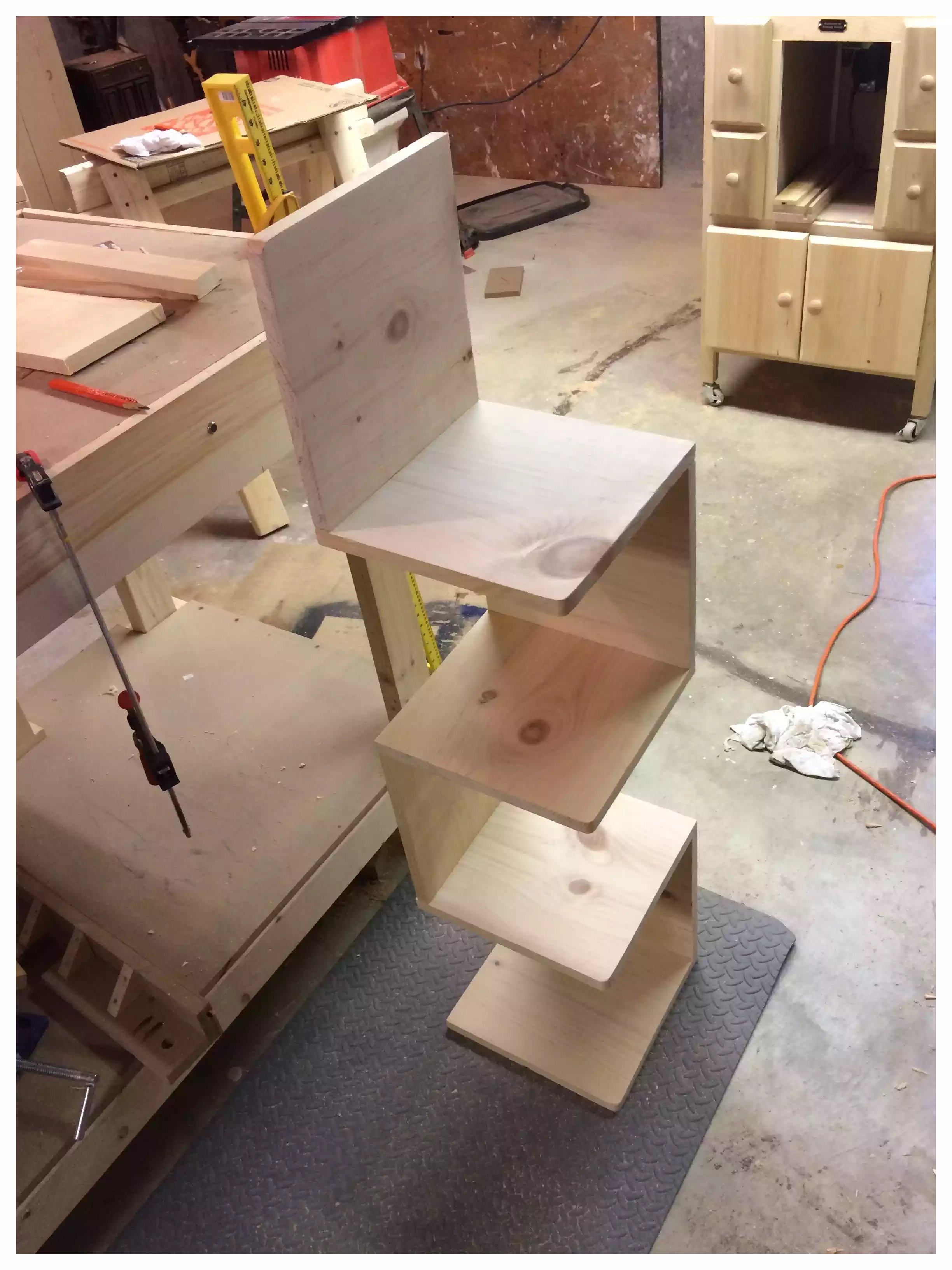 ZIG ZAG CORNER
SHELF UNIT
This is a favorite because it was the first project I made for my sons room, it also was the first time that I used the Kreg Pocket Hole jig. A lot of woodworkers have mixed reviews on this tool but to be honest I like using it in different applications because its fast and easy and hey you cant use dovetail's all the time.
I love how different it looks and all I used was some 1x12 boards it came out awesome and is still gathering dust today.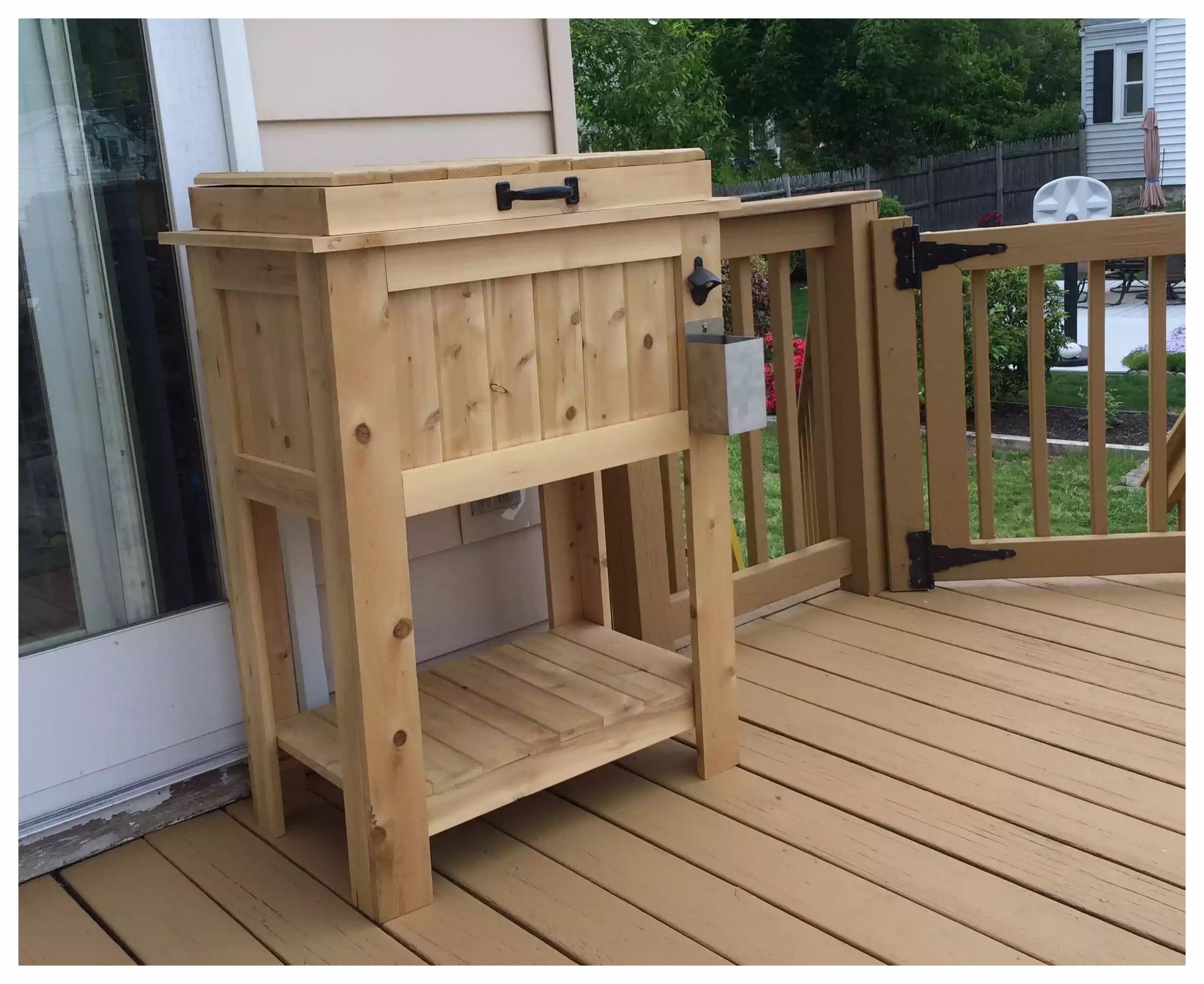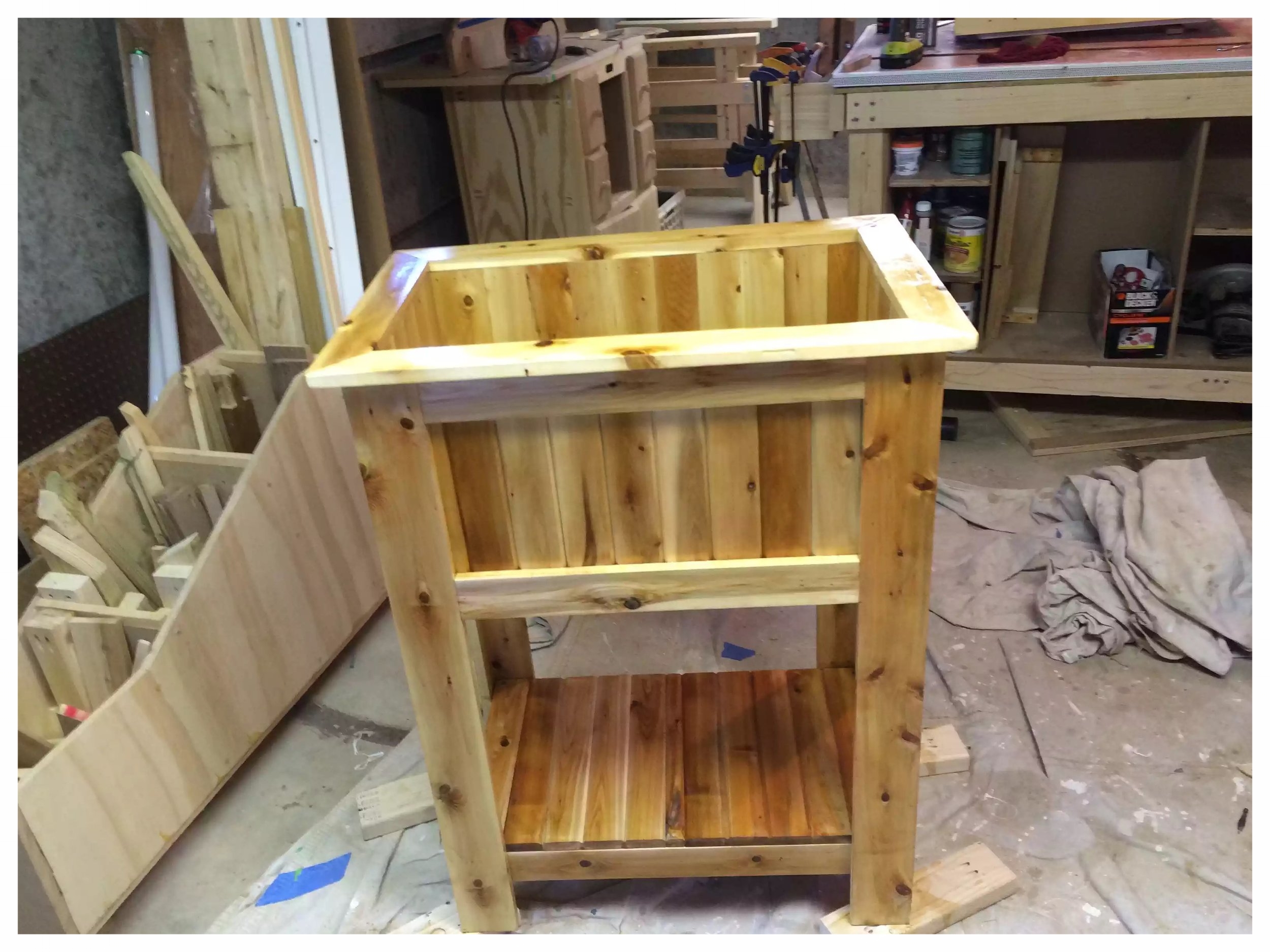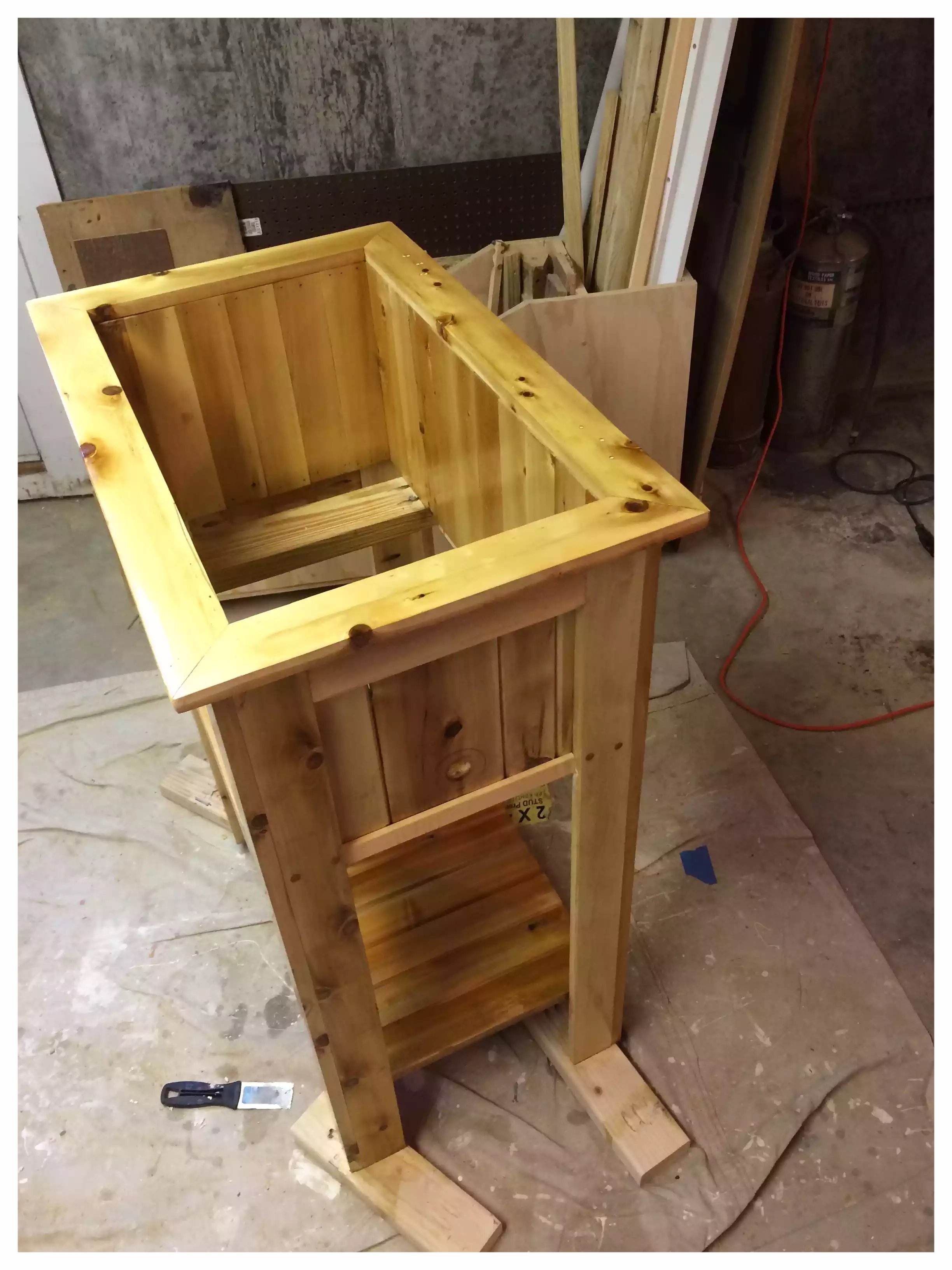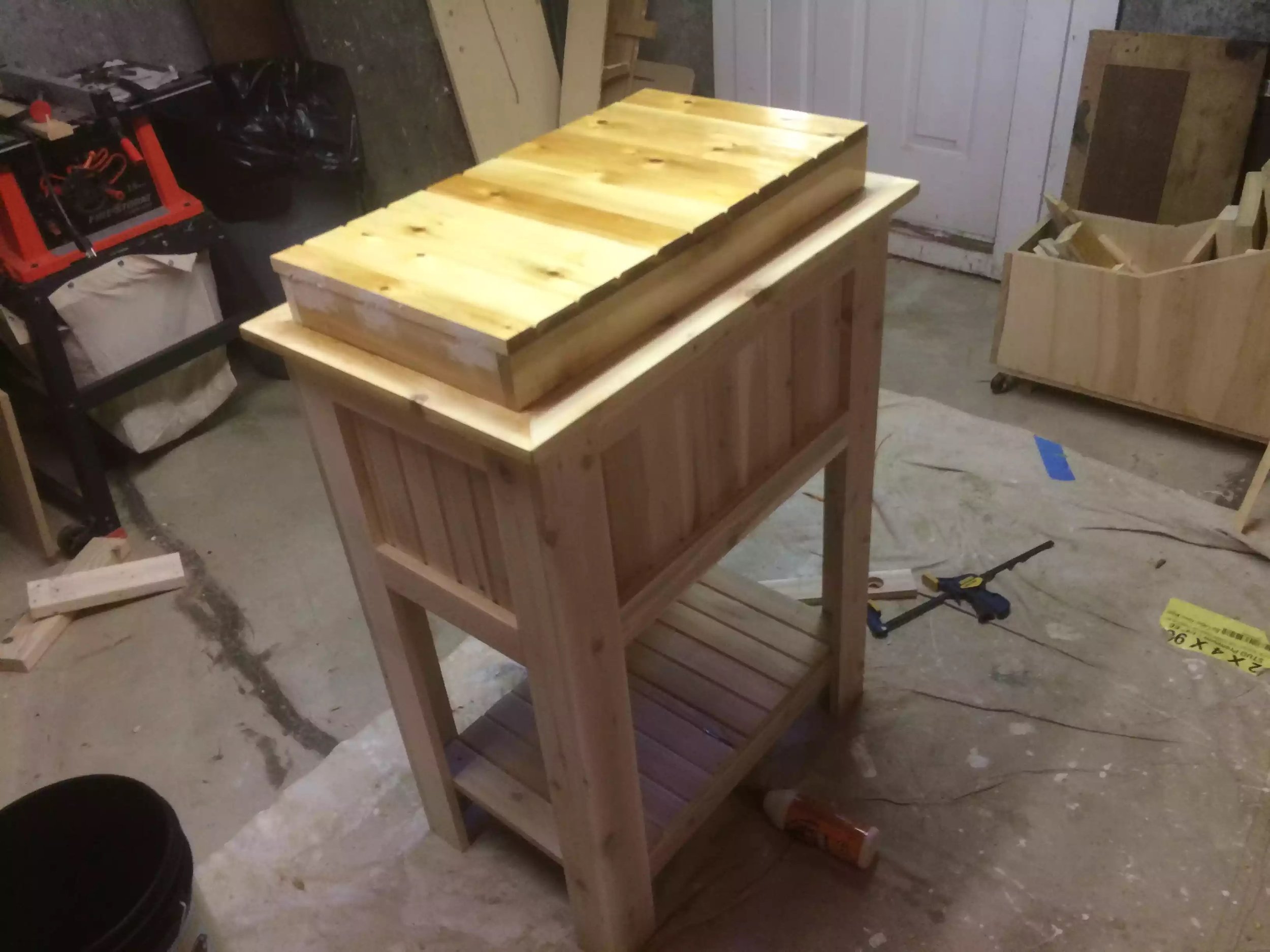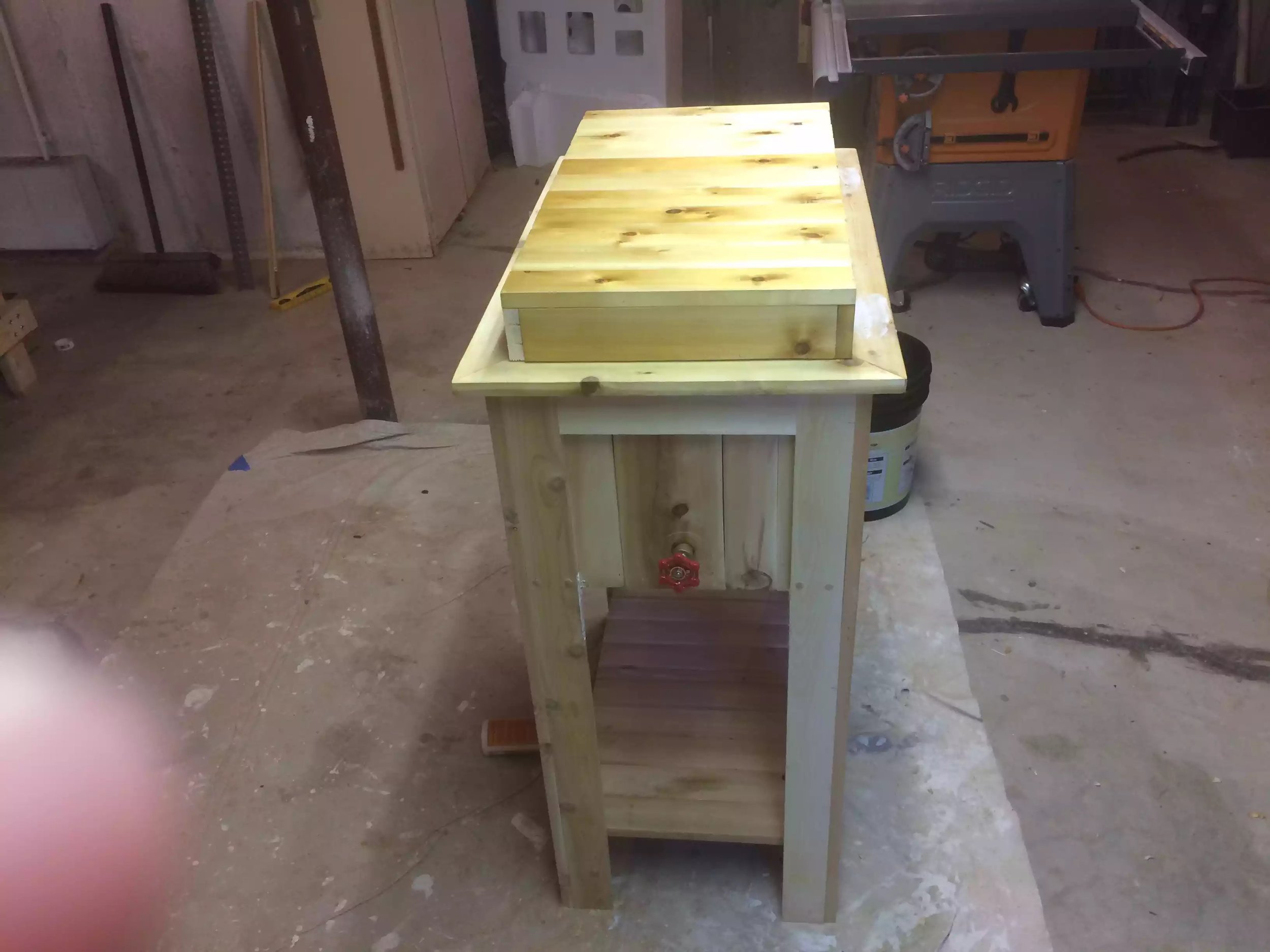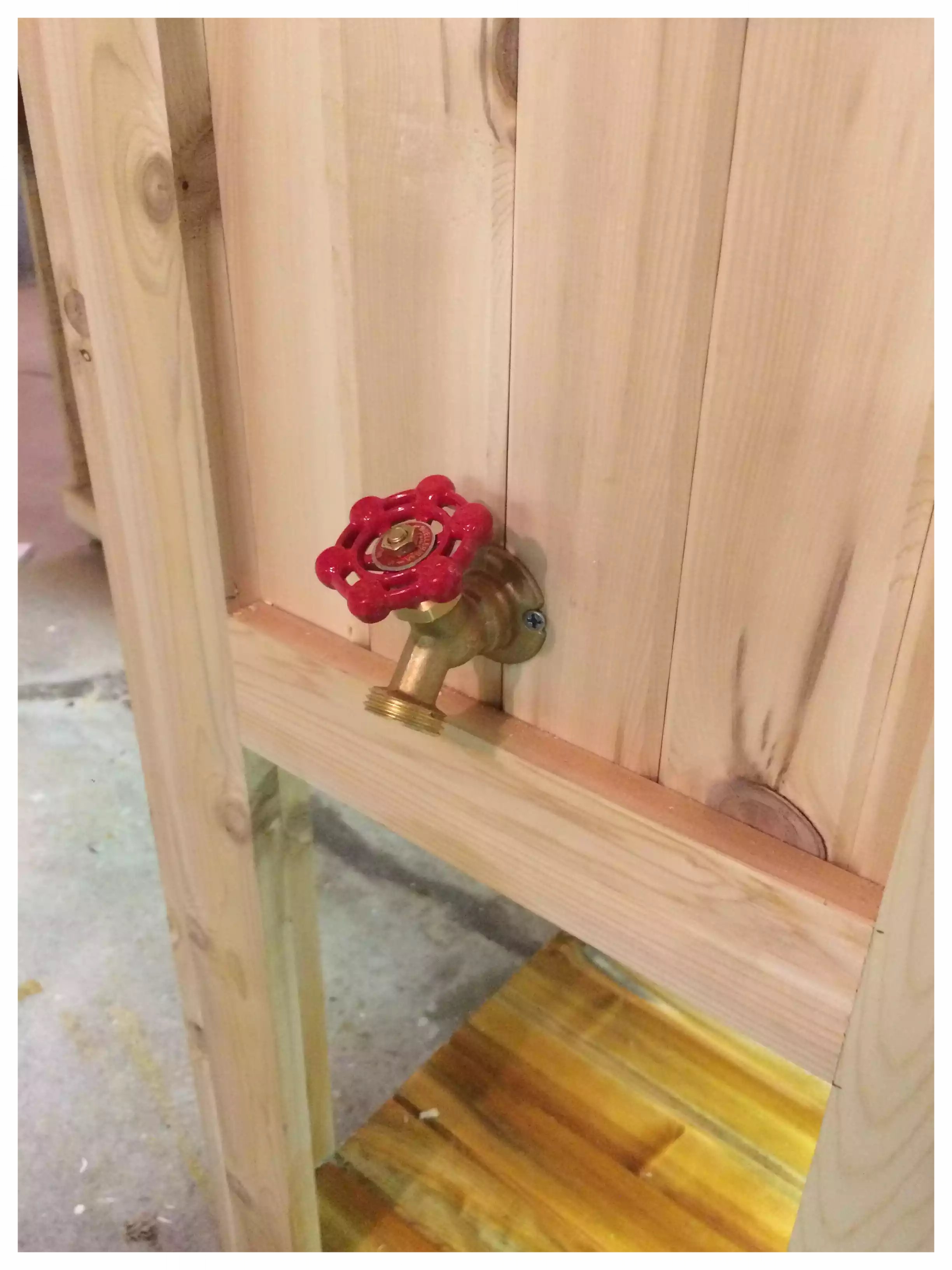 CEDAR COOLER
This project was one of my favorites obviously because its a beer cooler and I'm Irish, this was an interesting build and its still in good shape as its going strong since I made it in 2015.
My friends loved it that much I made like 3 of them and one found all its way down to Florida. I also made a blog on the build if you would like to visit it please click the button below and it will re-direct you to my online workshop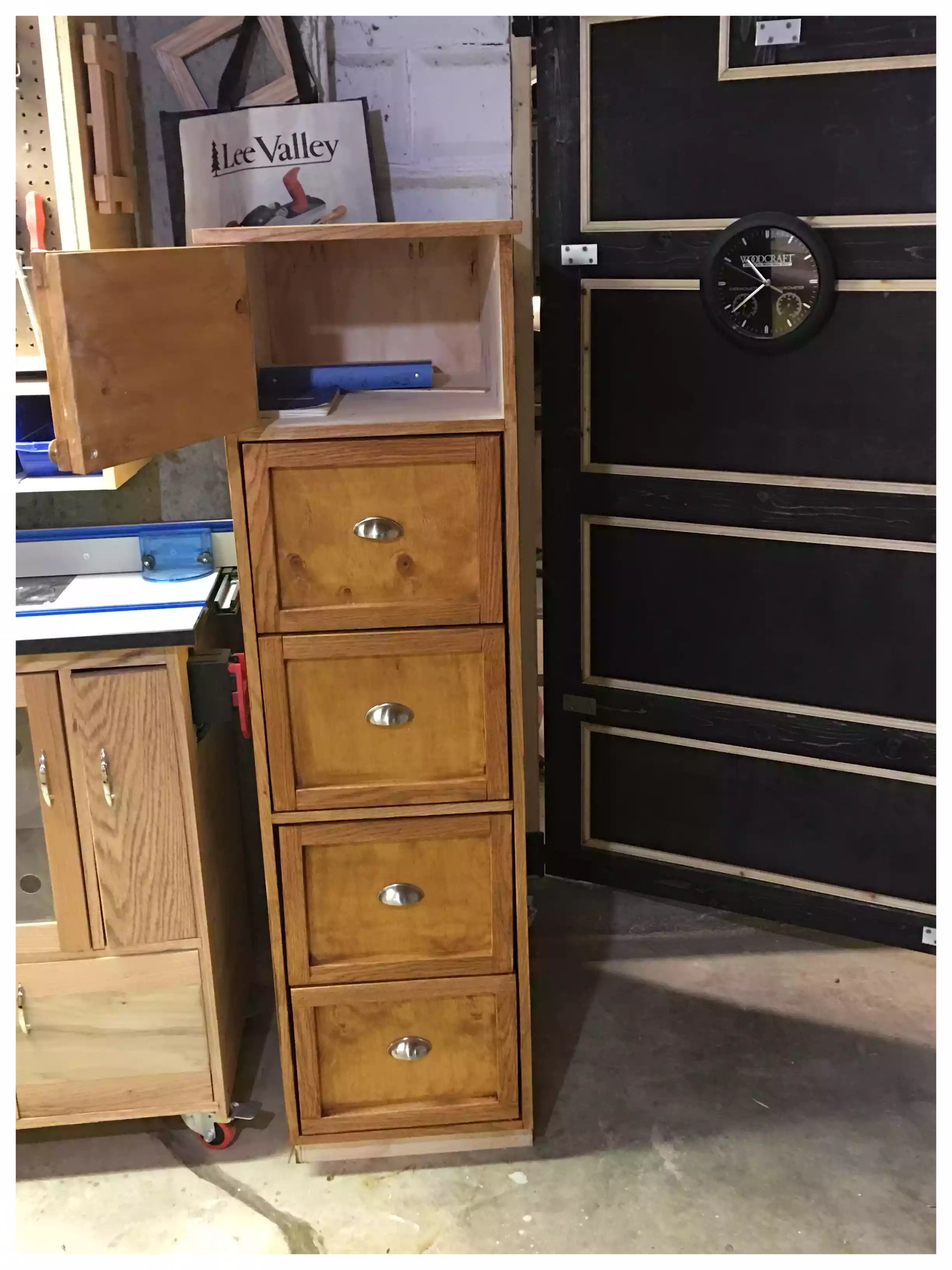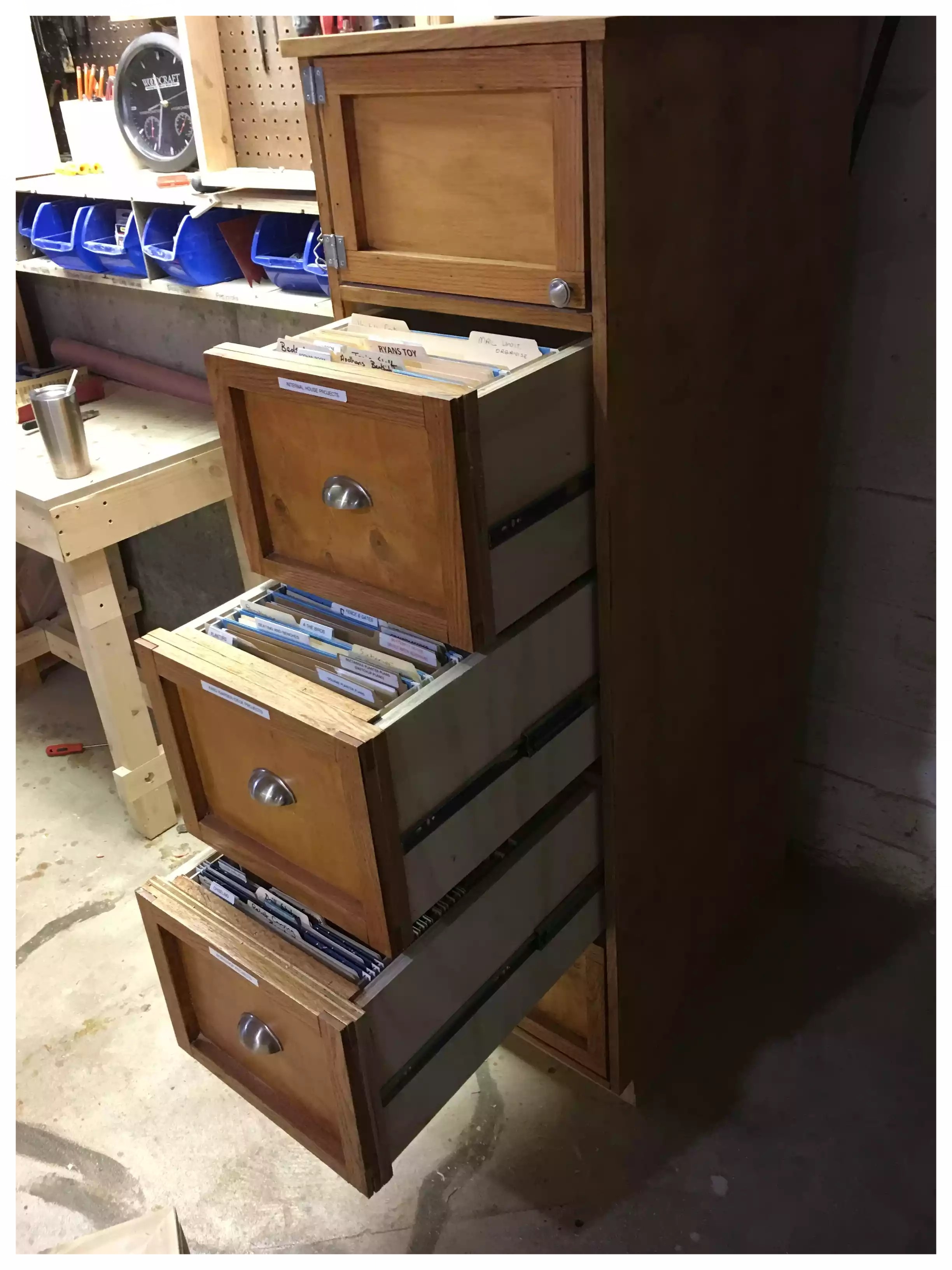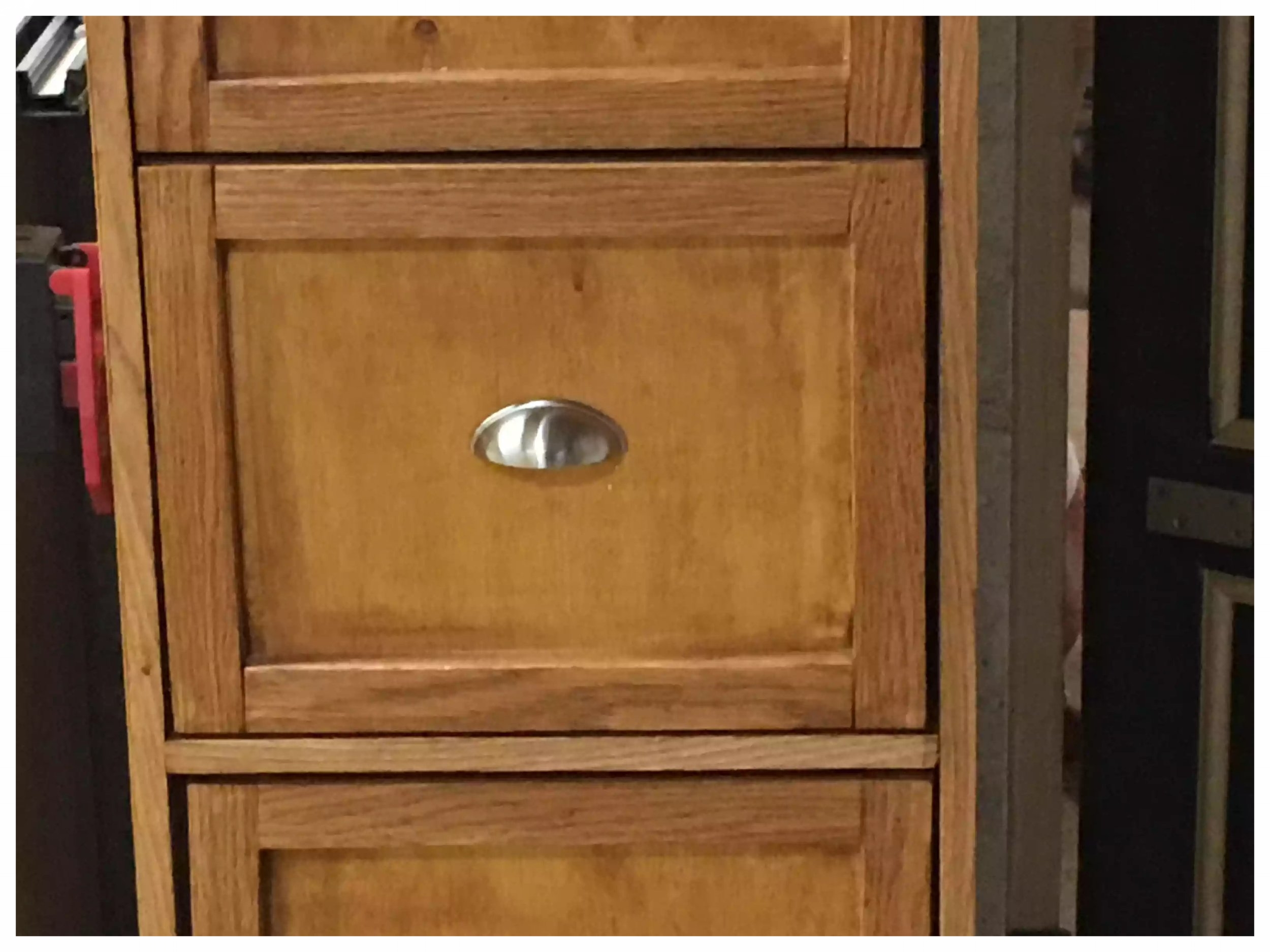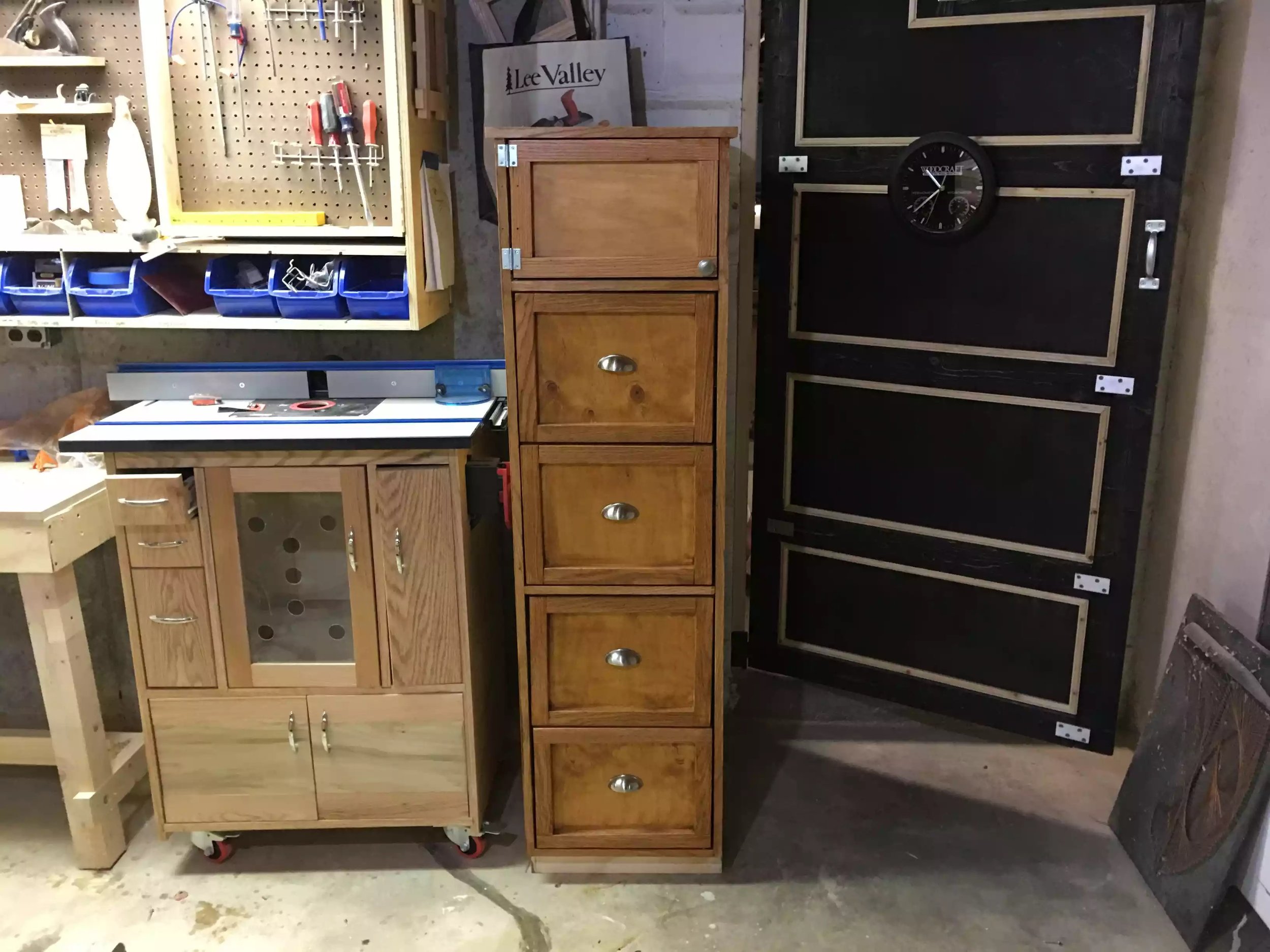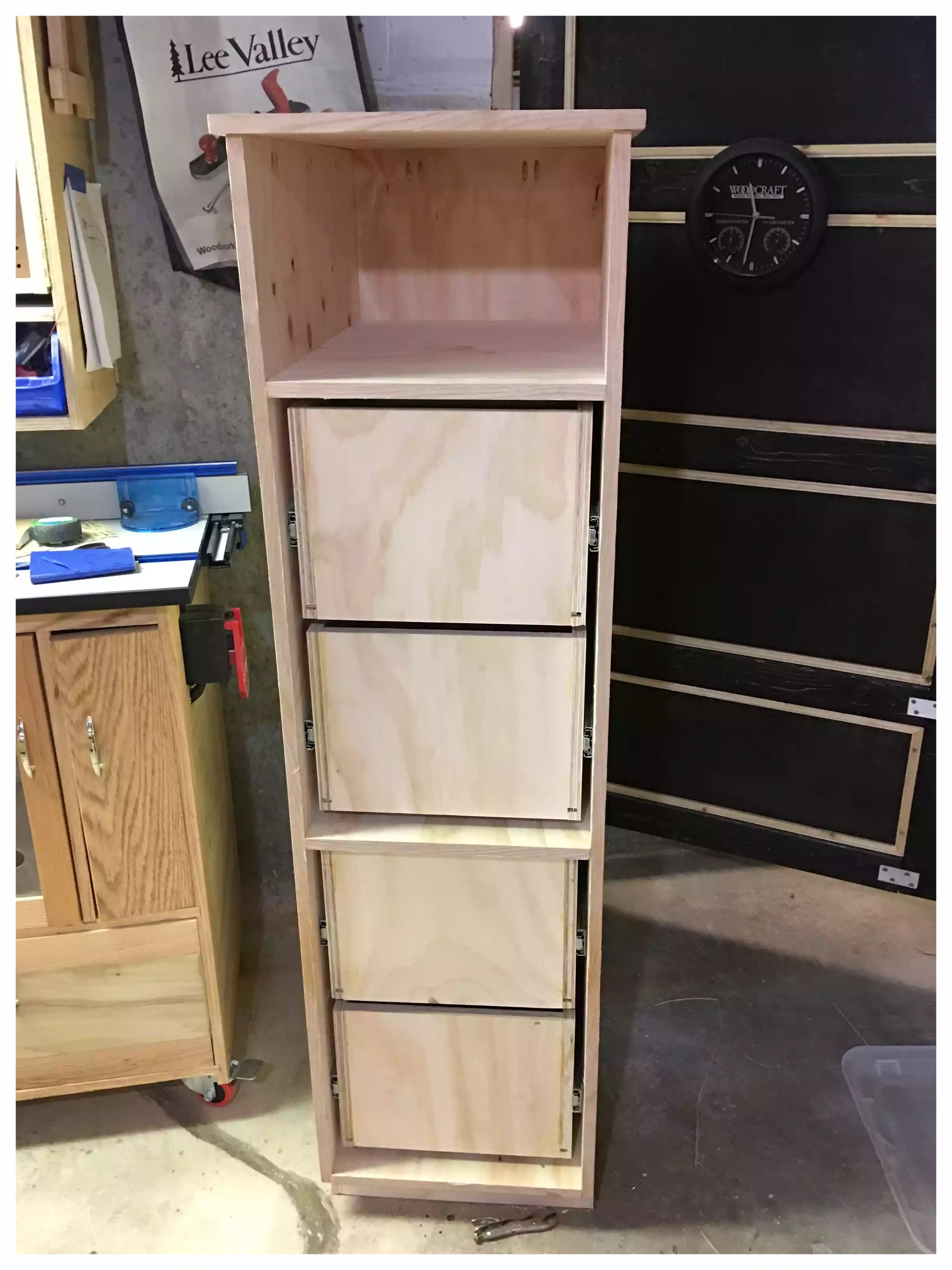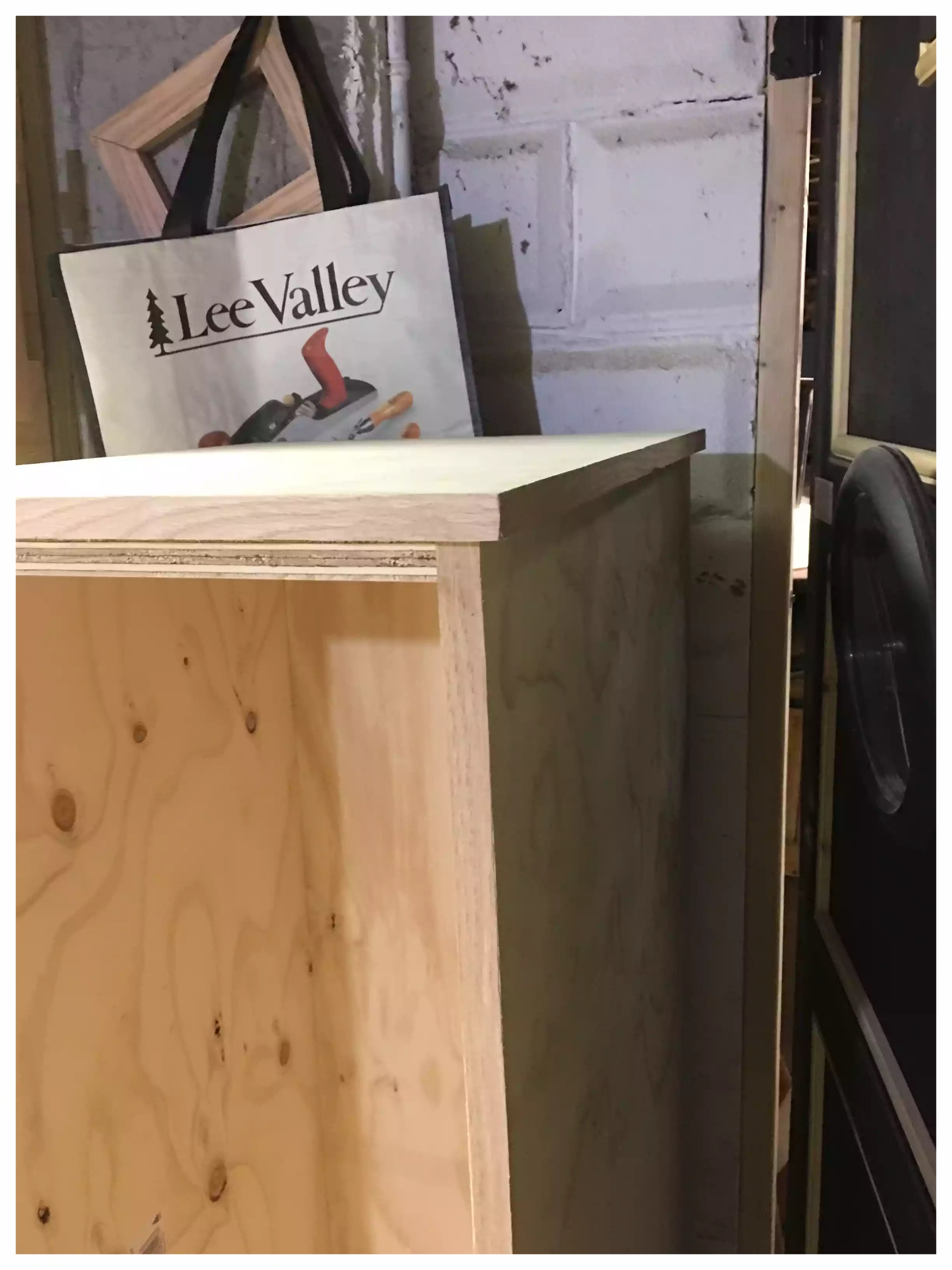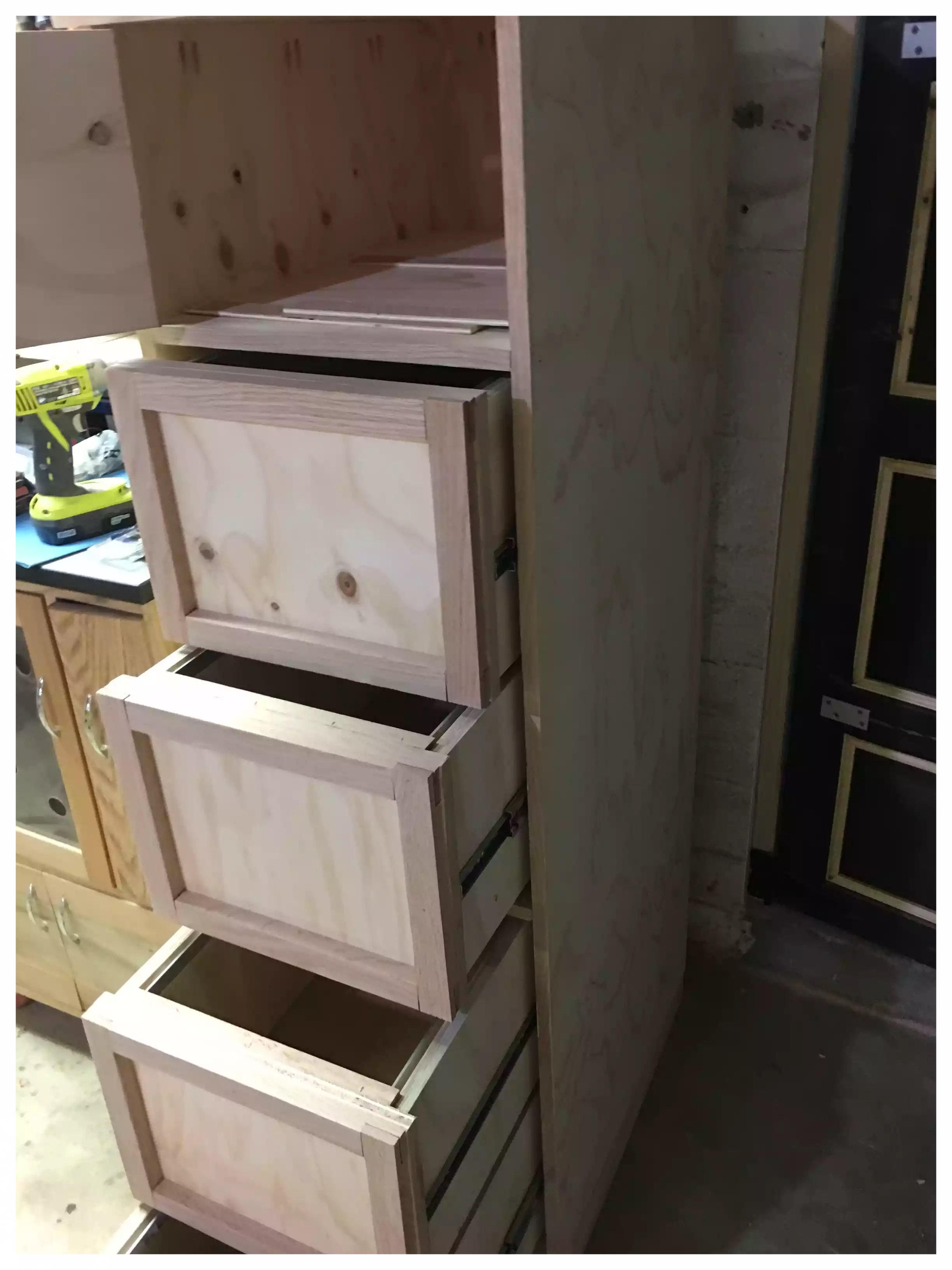 4 DRAWER FILING CABINET
This project was one of my favorites This project has been long over due and I was tired of tripping over my files and Sketch-up plans so I decided to make myself this filing cabinet.

I thought that I would save myself some money and just use 3/4' sheet goods and stain it, I also had a few first's in this project such as I never used iron on veneer before and it came out ok.. I think its a skill you get better at the more you use it… Also another tip don't buy it at Home Depot.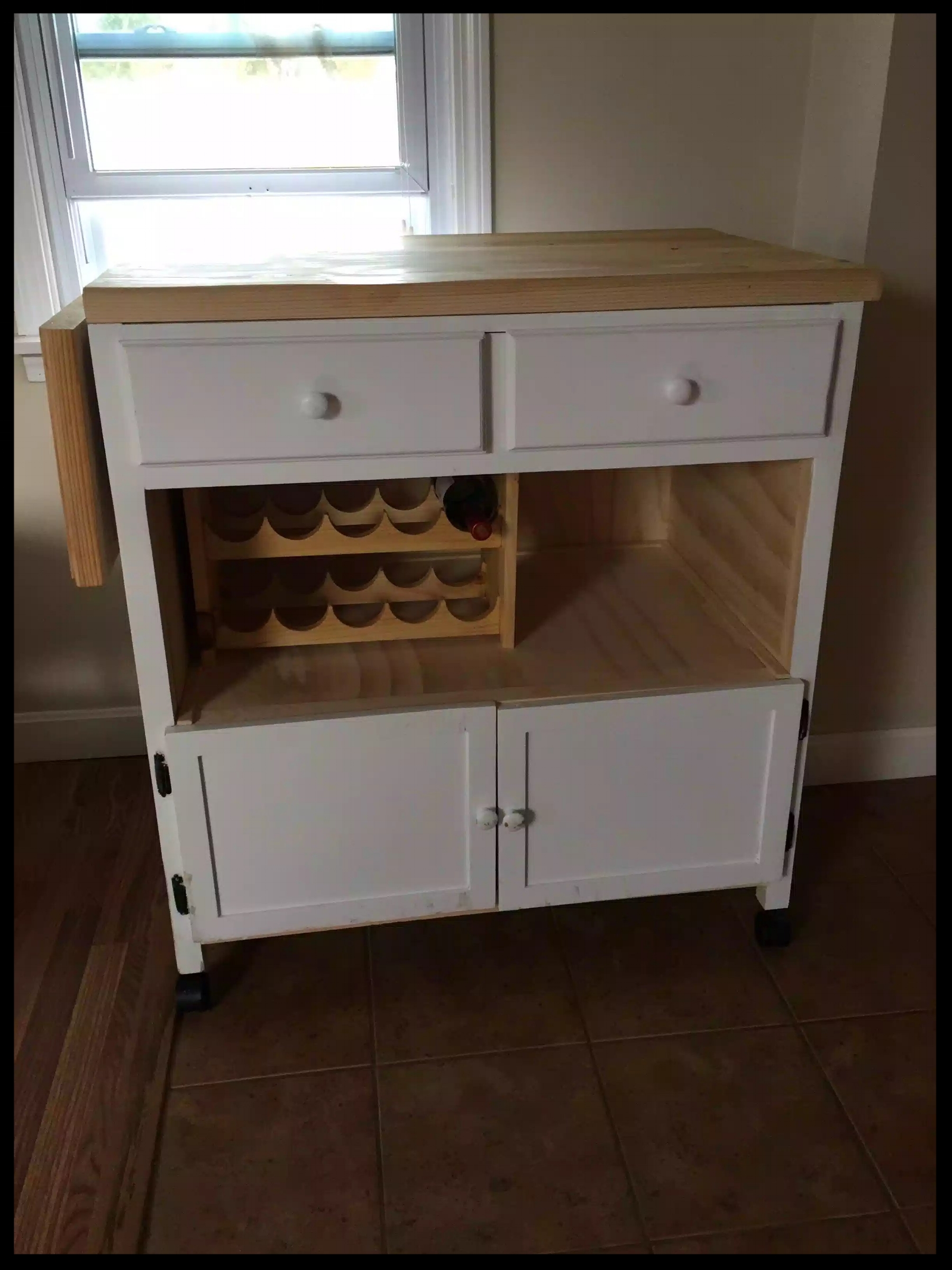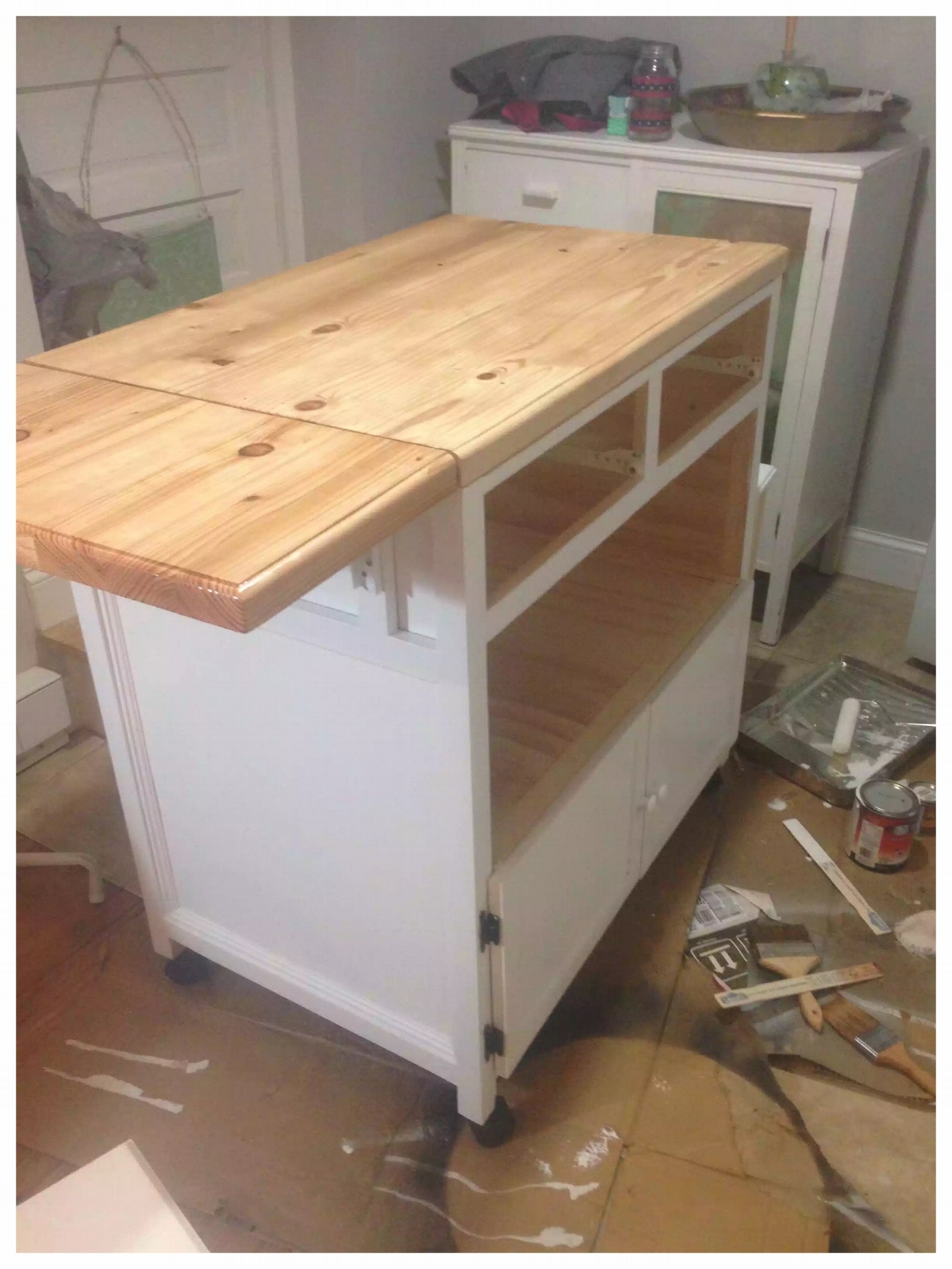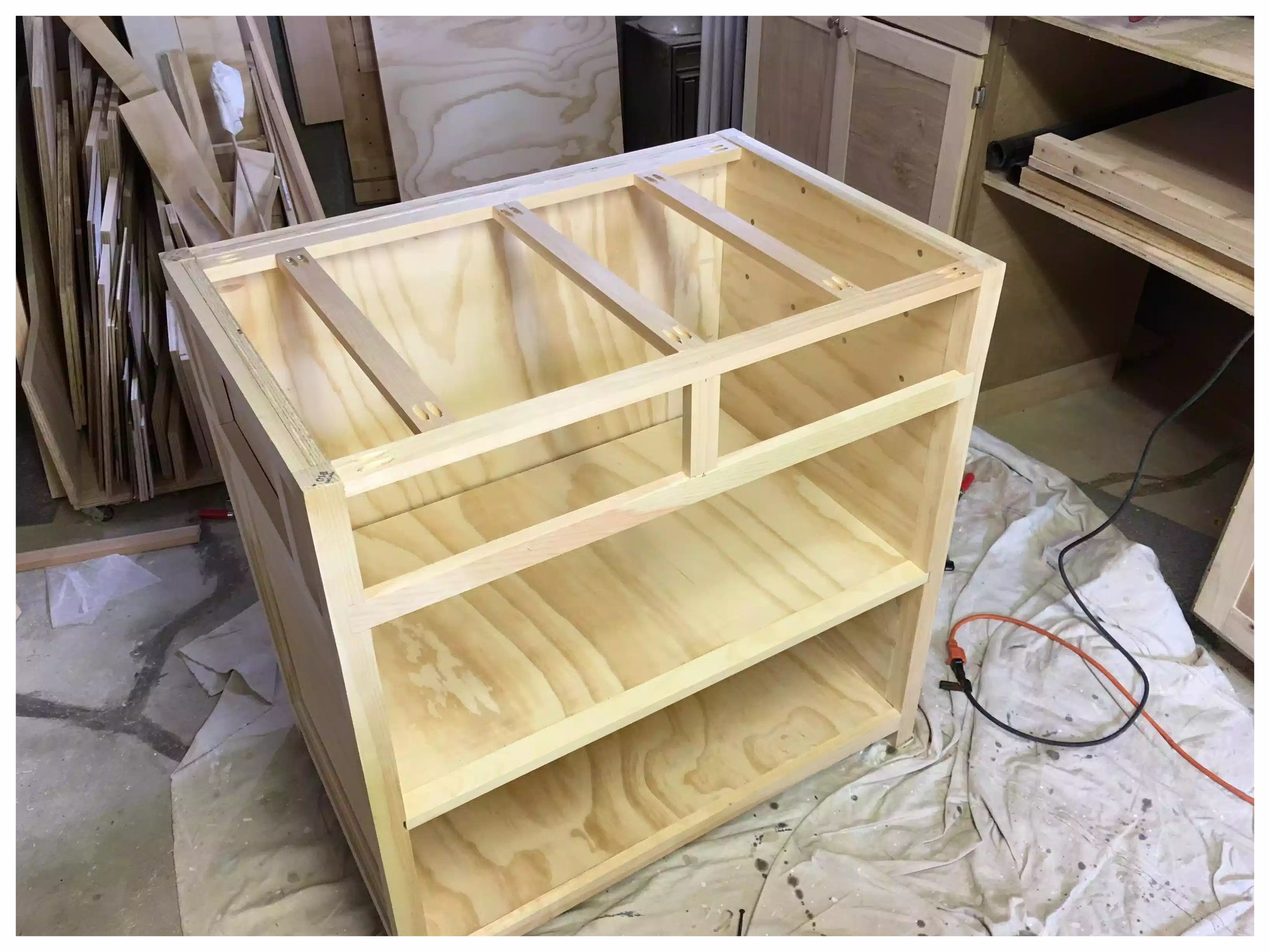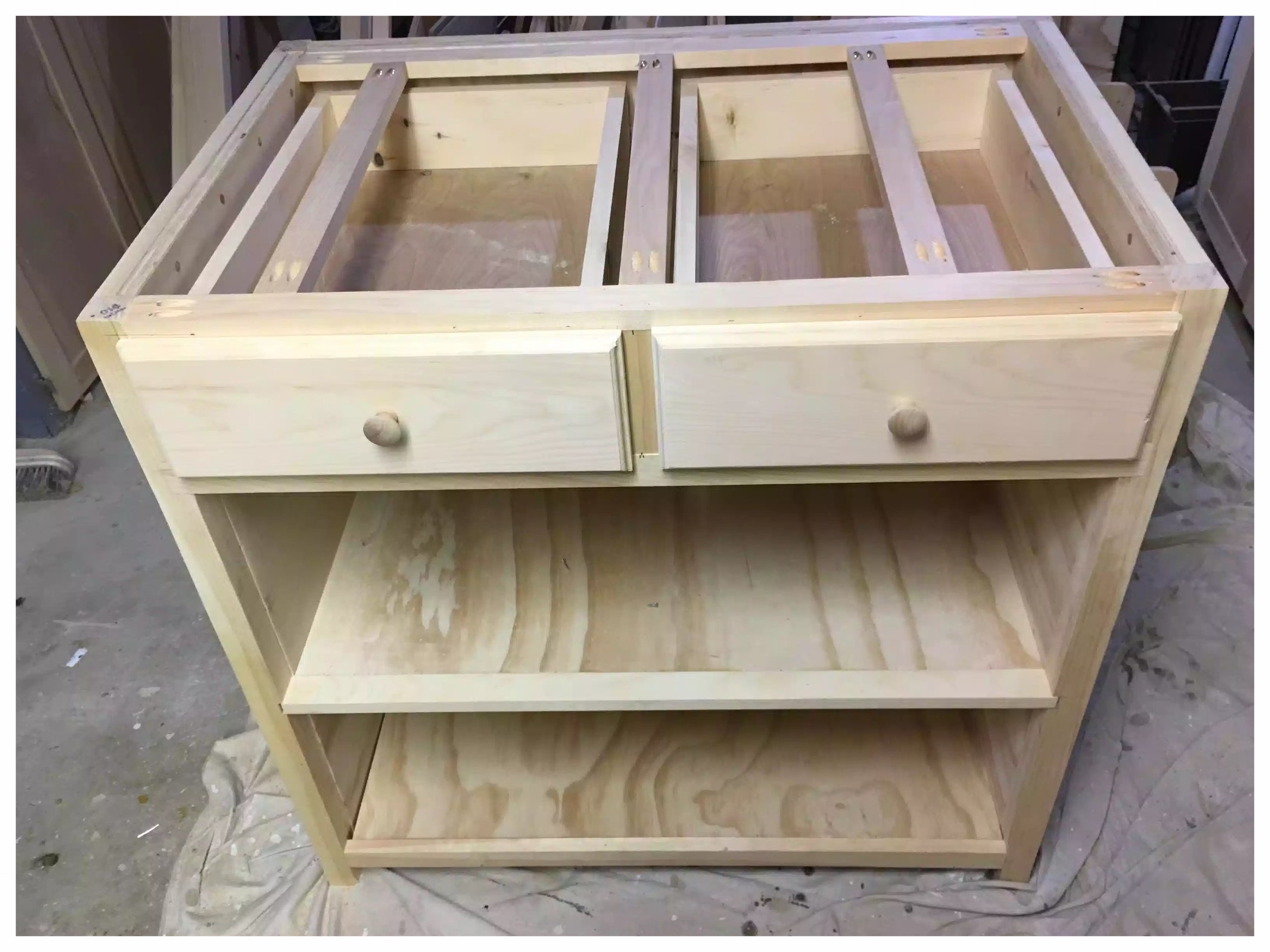 KITCHEN ISLAND
This project was one of my favorites because I just had been wanting to build one for a long time but I didn't have the need in my house for one, then one day a work colleague asked me to design one from the ground up. It had to have the following characteristics
Be Portable
Have removable wine rack
They needed it to be 36" wide, I widened it another 12" but so as to not to take up more room I installed a pain of drop leaf brackets.
Plenty of storage (there are 2 very deep drawers, and a big cabinet space below the middle shelf.
Overall the project was a great success and the customer was extremely happy.
I also made a few YouTube video's on this build, its by no means a professional presentation, actually this attached video was a communication I had with the customer, it wasn't designed for public consumption but I attached it all the same.
I also made a blog detailing this build, if you want like to see the project on my online website, it goes into a lot more detail on the build, Please click below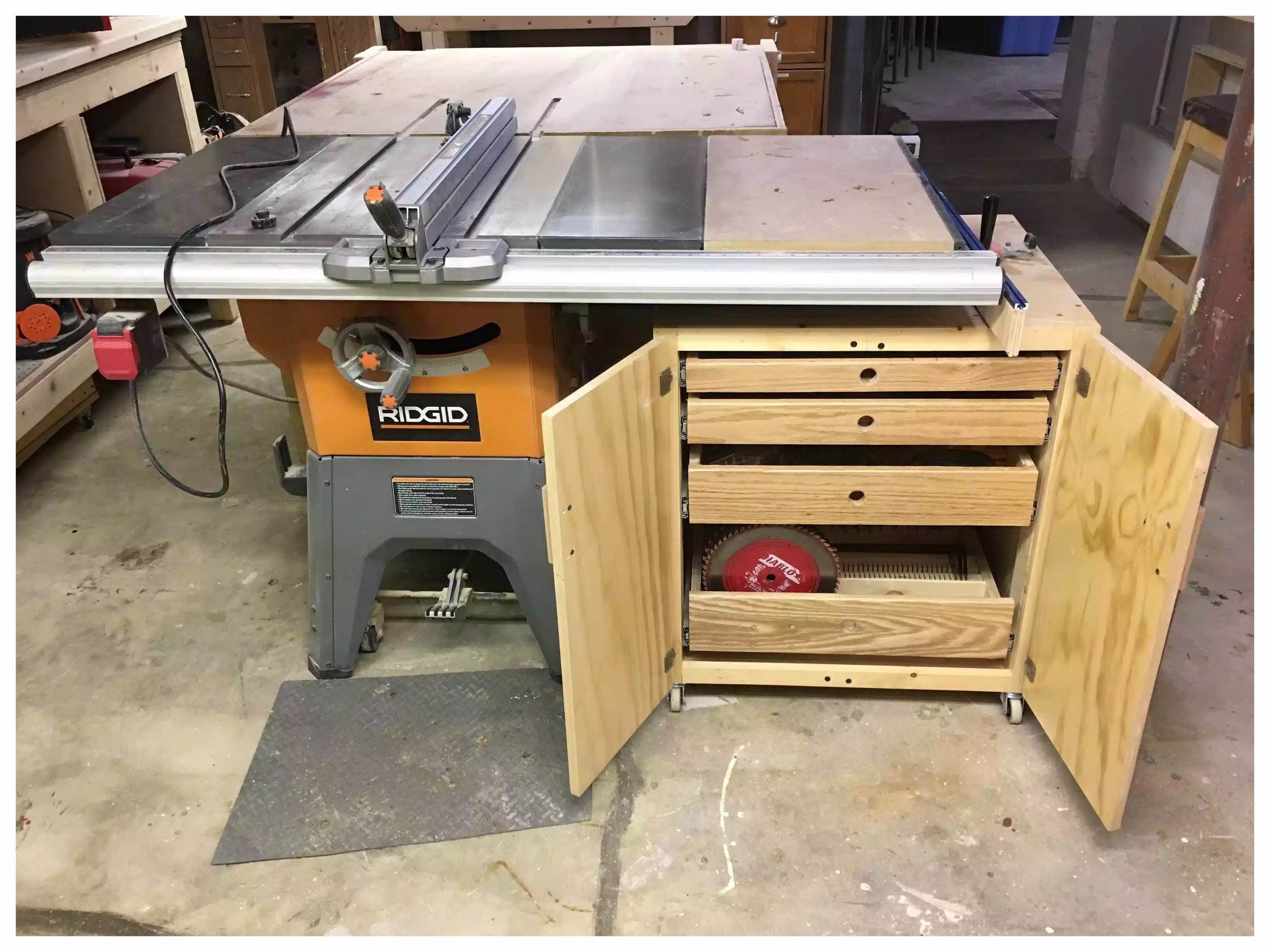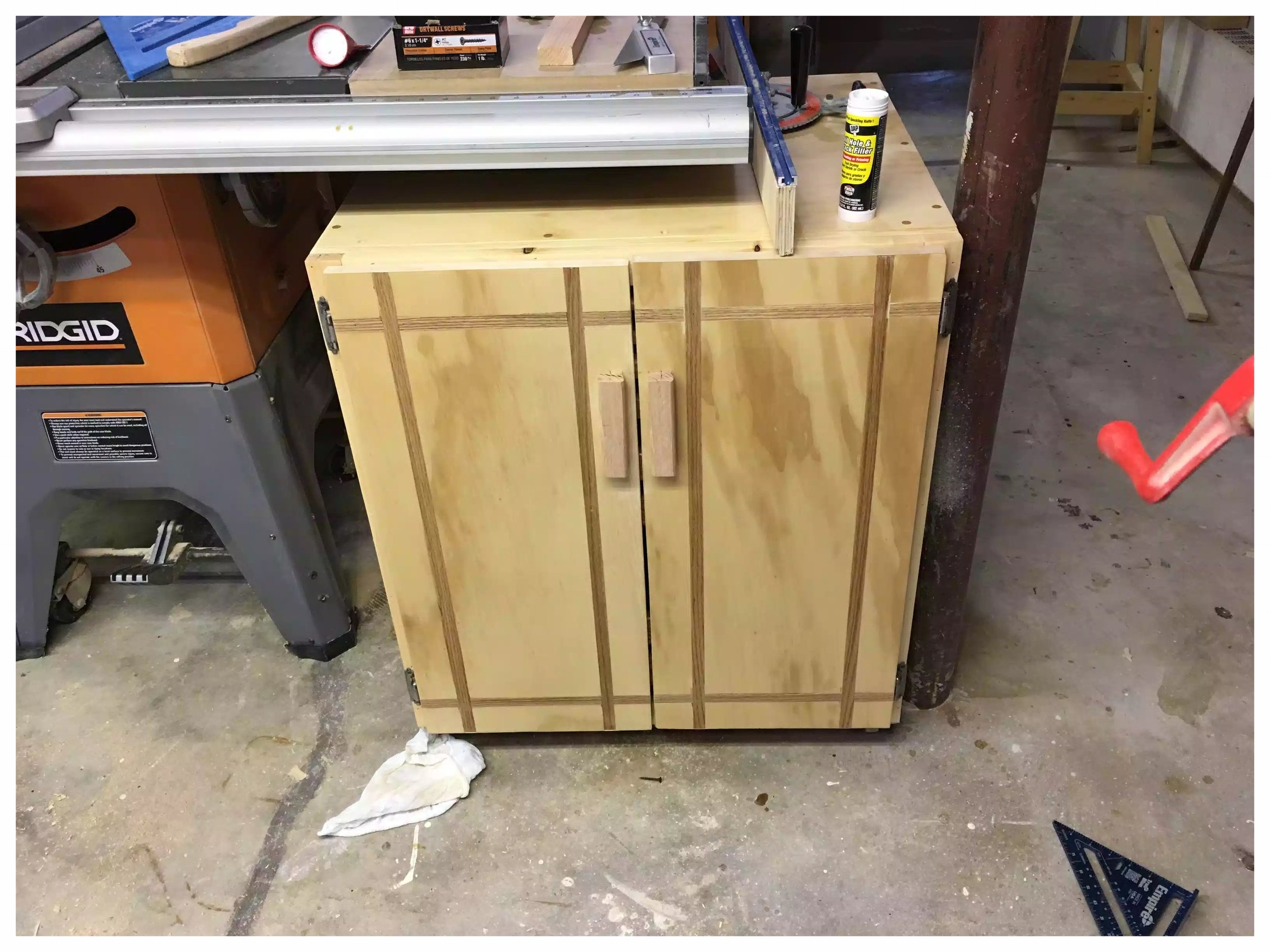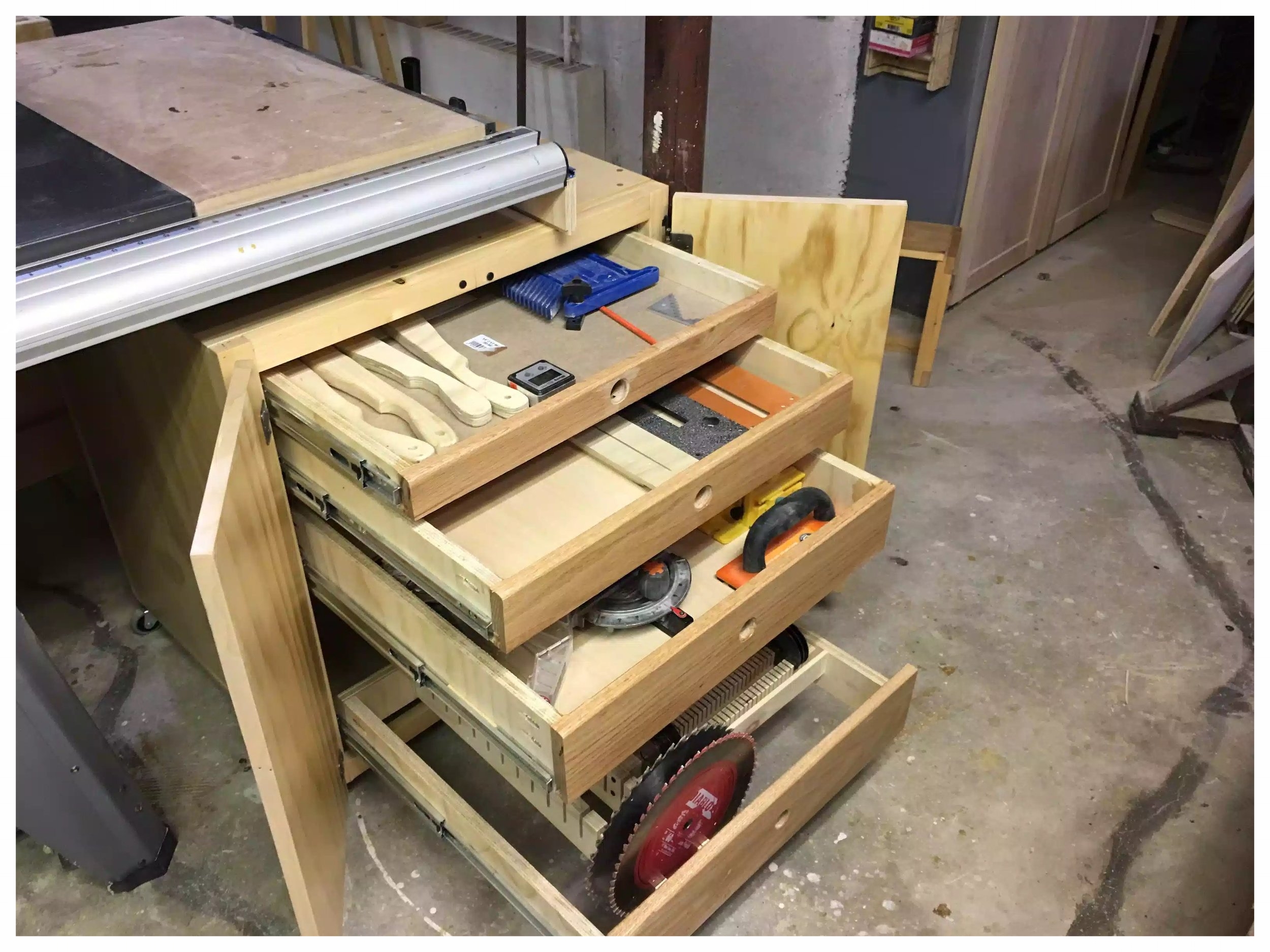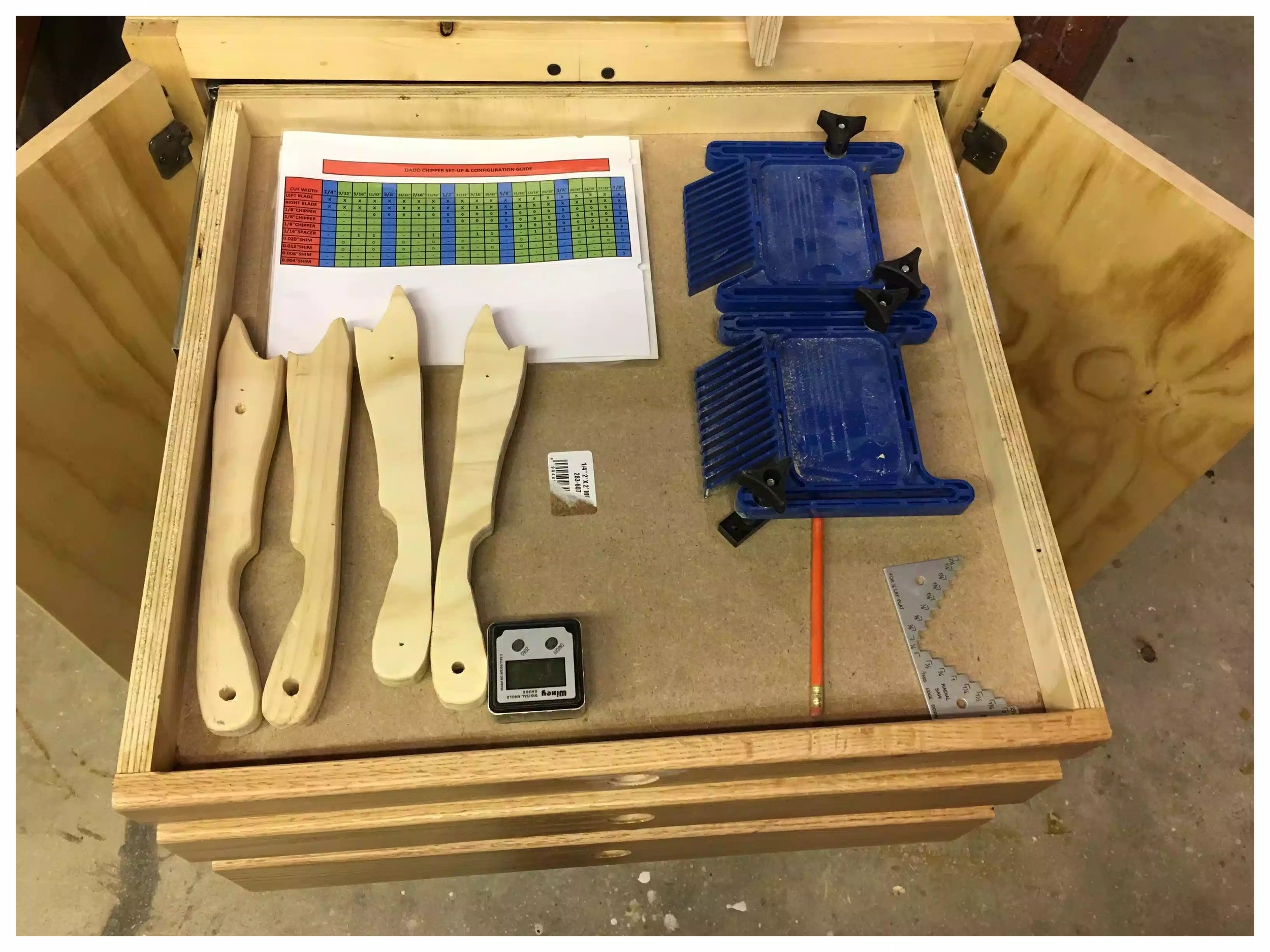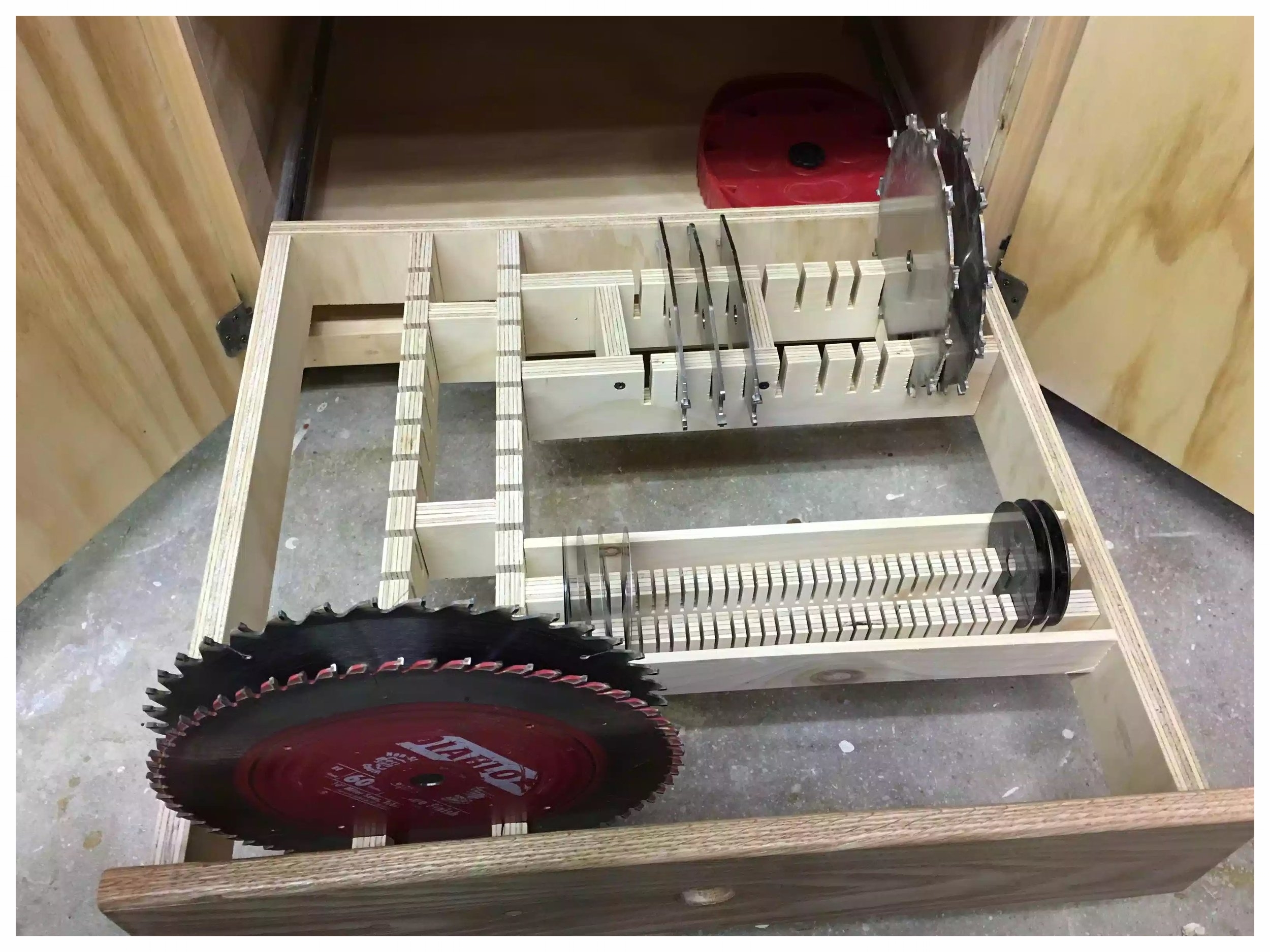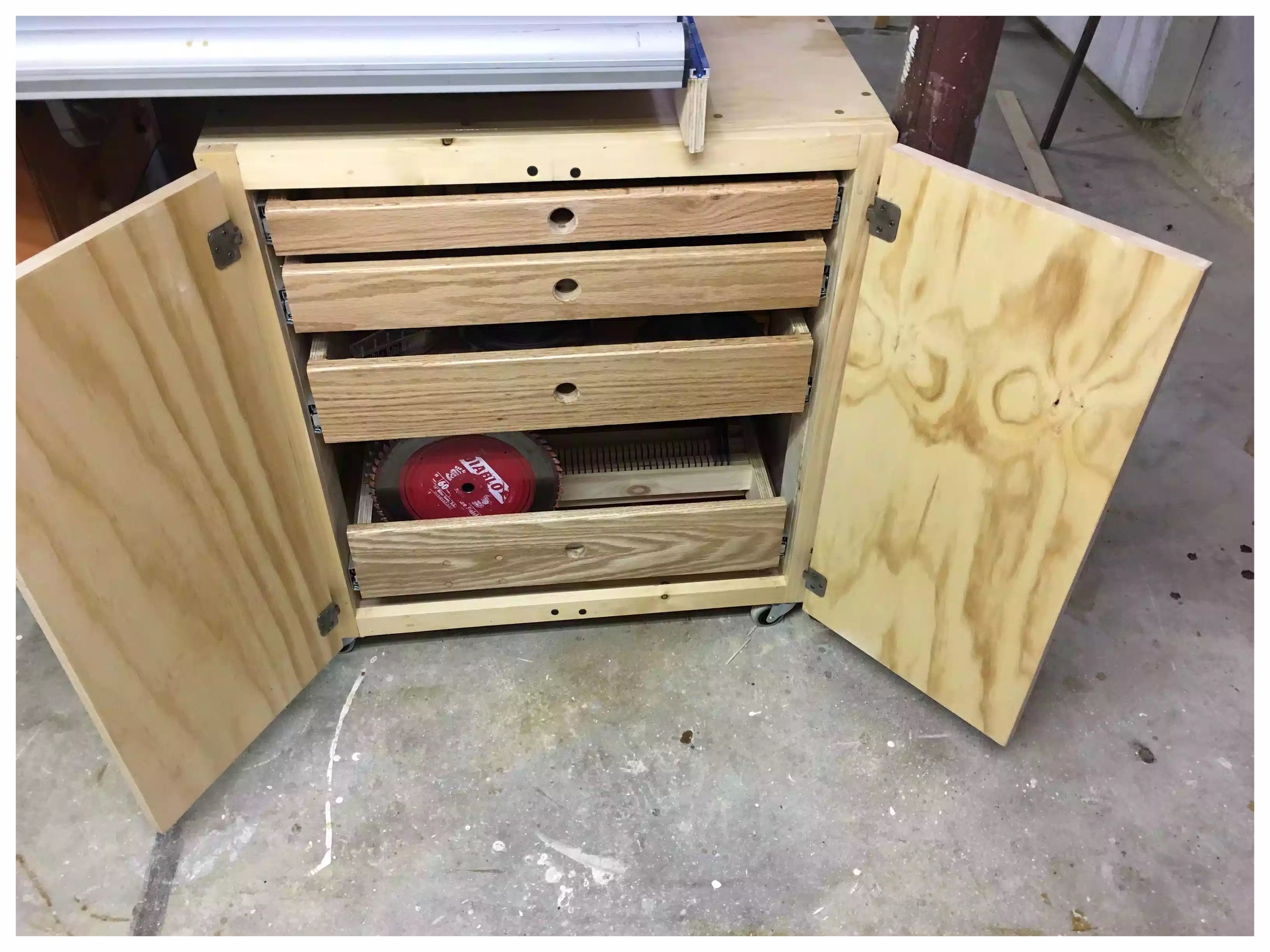 TABLE-SAW ACCESSORIES CART
This project was one of my favorites because it made life around the table-saw much more efficient, and because it was my first time doing wooden inlay work The table-saw is the heart and soul of my workshop and having most of the accessories right beside me is a god send
Has 4 drawers on full extension drawer sides
A drawer purpose built for blade storage
Mobile as its on casters
Oak inlay on the front , solid oak drawer fronts.
I love how it came out and not only is it a very practical build it looks great as well.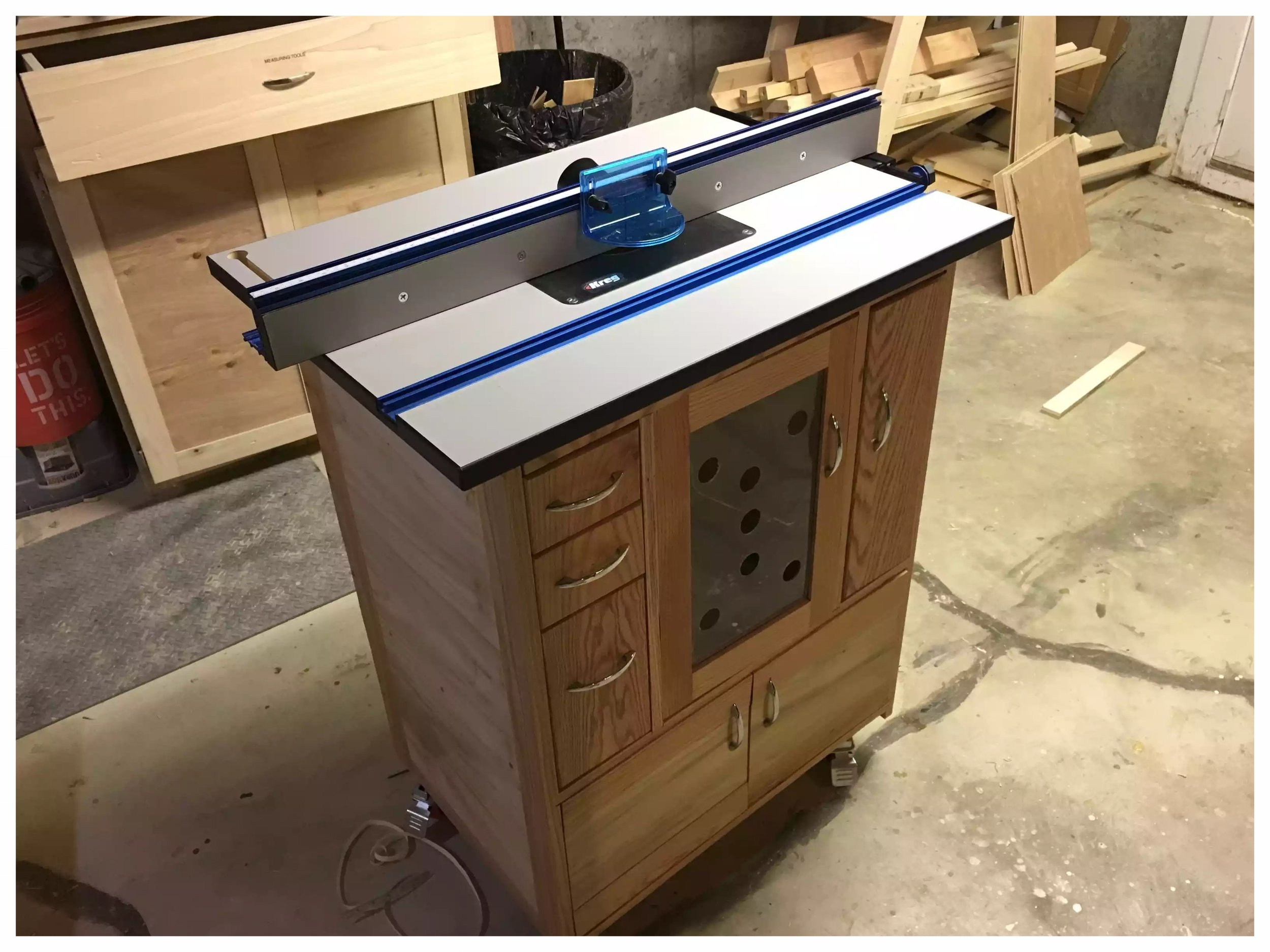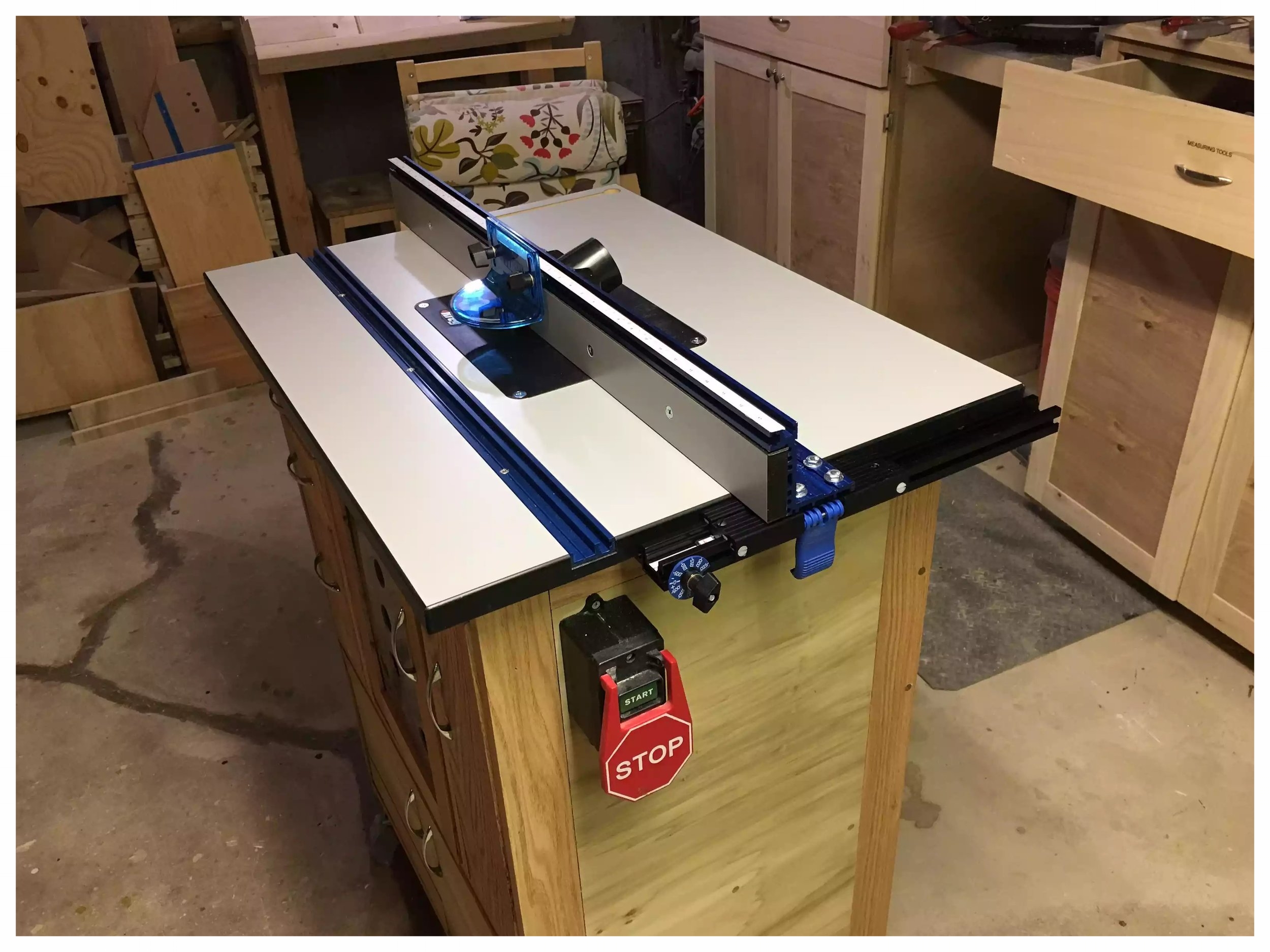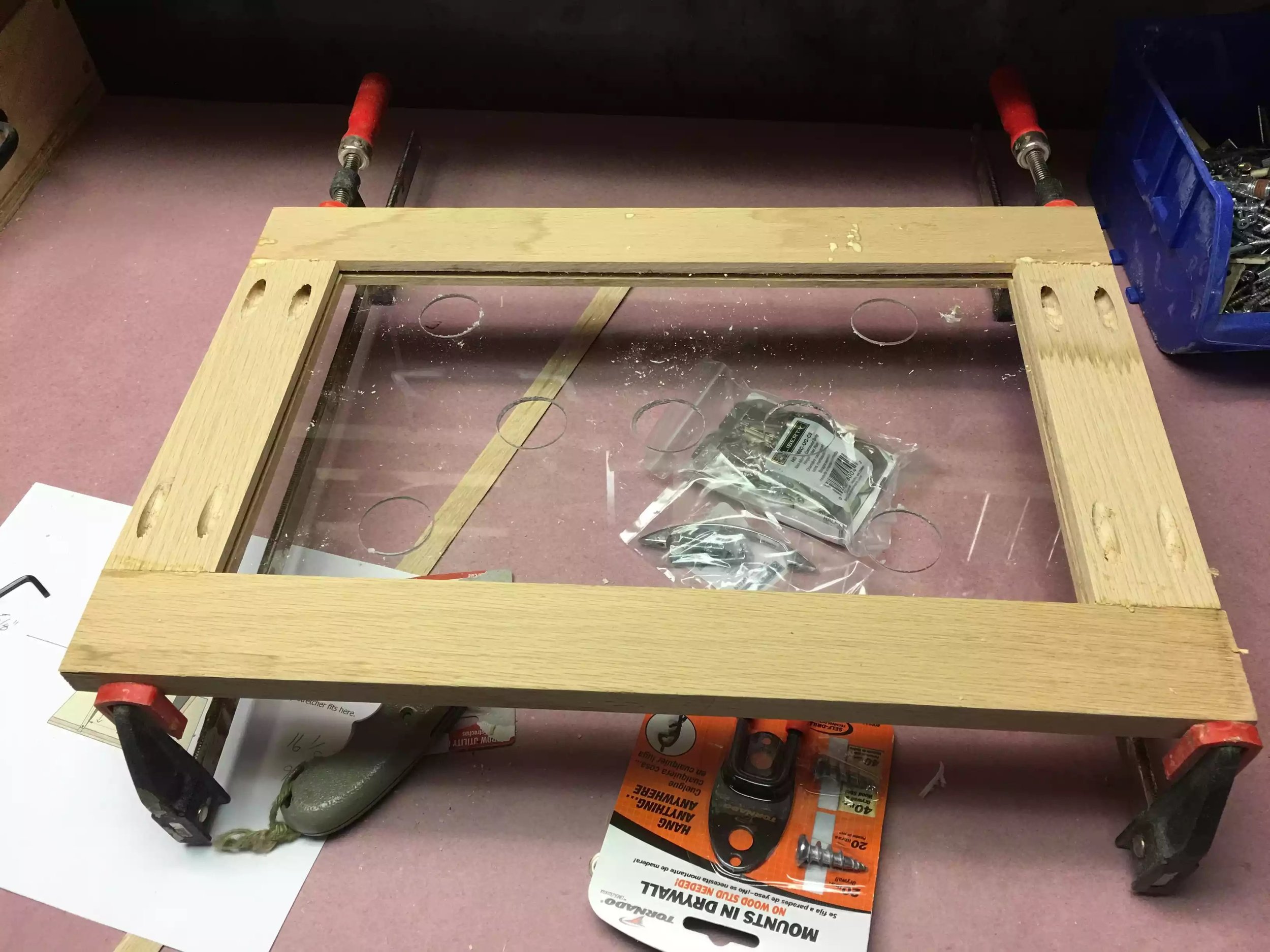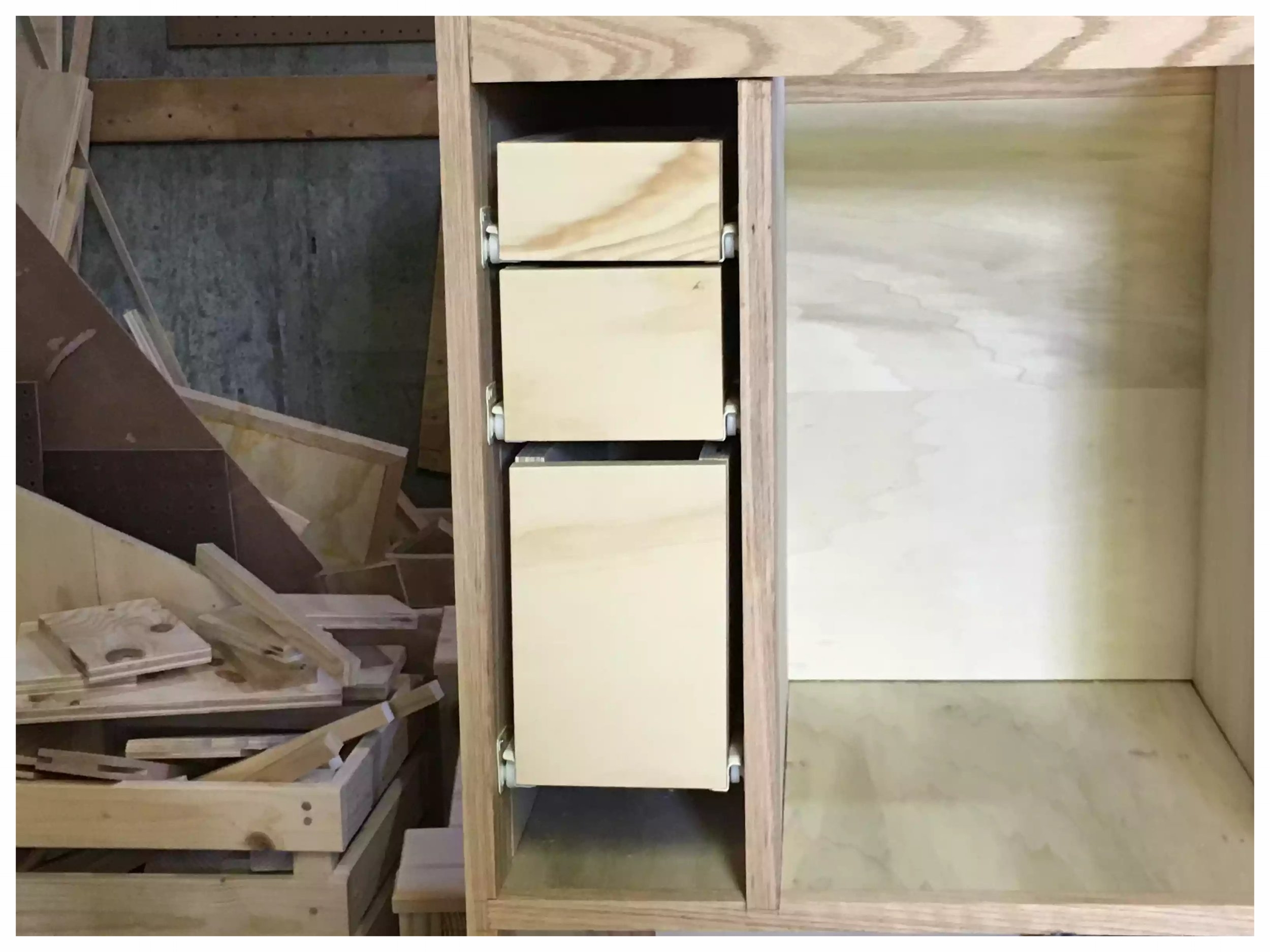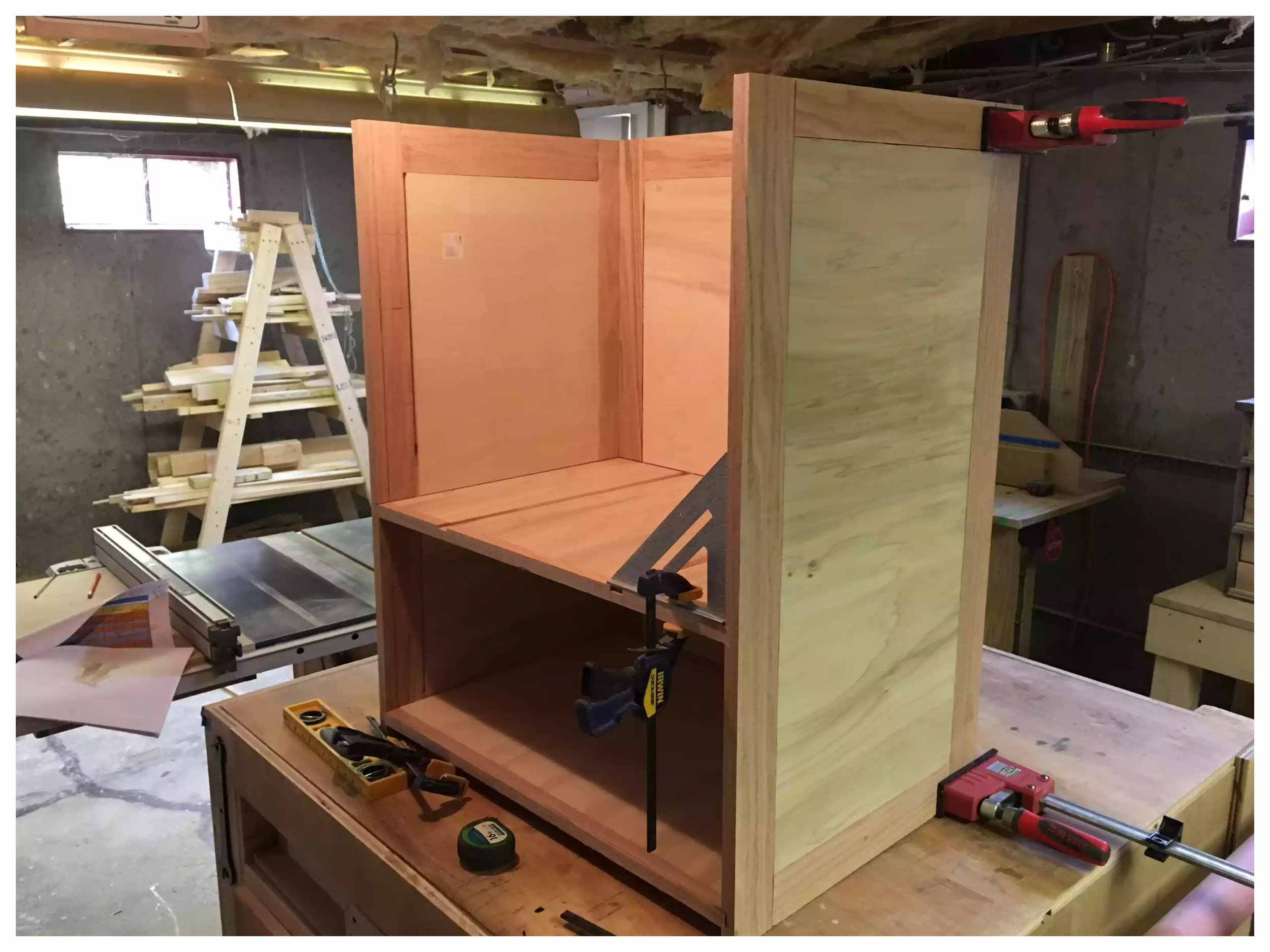 ROUTER CABINET (UPGRADE)
I love my new router cabinet because of the following reasons, its made of oak and plywood and not only did I make it aesthetically nice looking I bought some first class accessories for which include the Kreg Router table top and precision jig. Overall its a fantastic addition to my workshop and love every time I get to use it.
I am putting this project on my favorit list because I love when I upgrade tools I use and especially when I get to use quality tools like the router tabletop and fence I purchased from Kreg.
When project like this are being made I usually create a blog on it, so as that I can share the build and what I came across in terms of difficulties or a change in how I was building I, sometimes what you have on a paper plan doesn't quite work out on the actual project, so I have included a link below to my Online Workshop.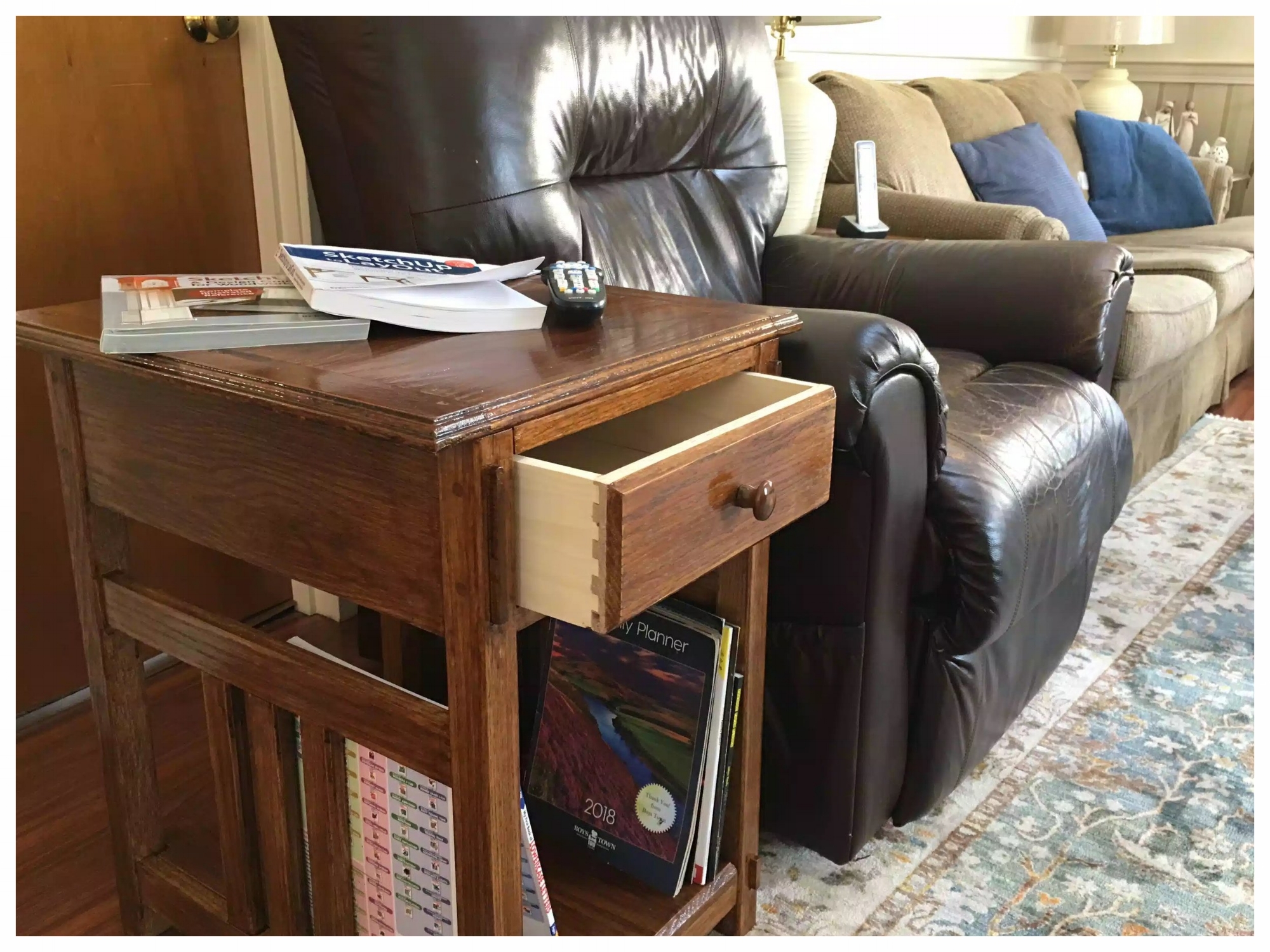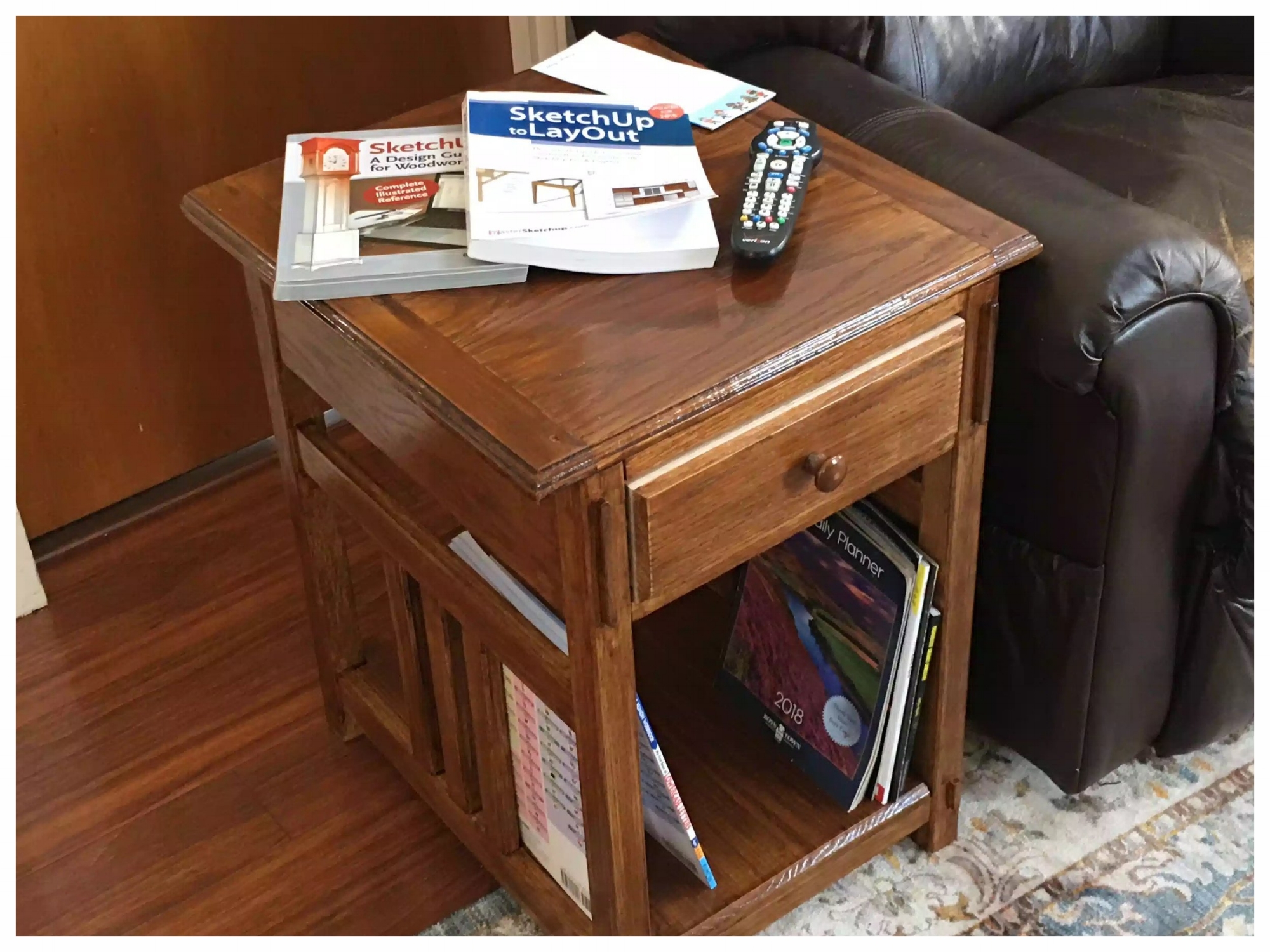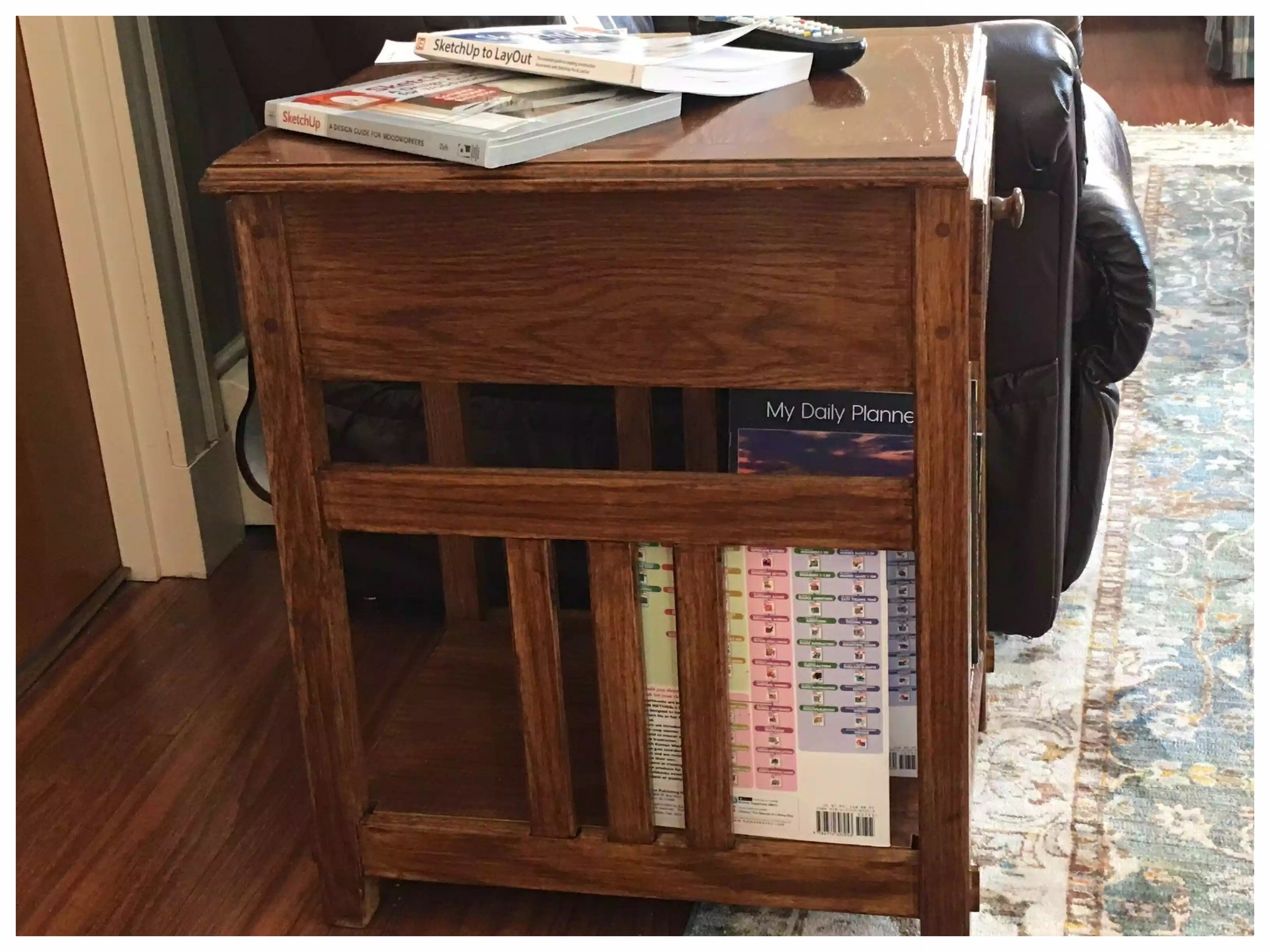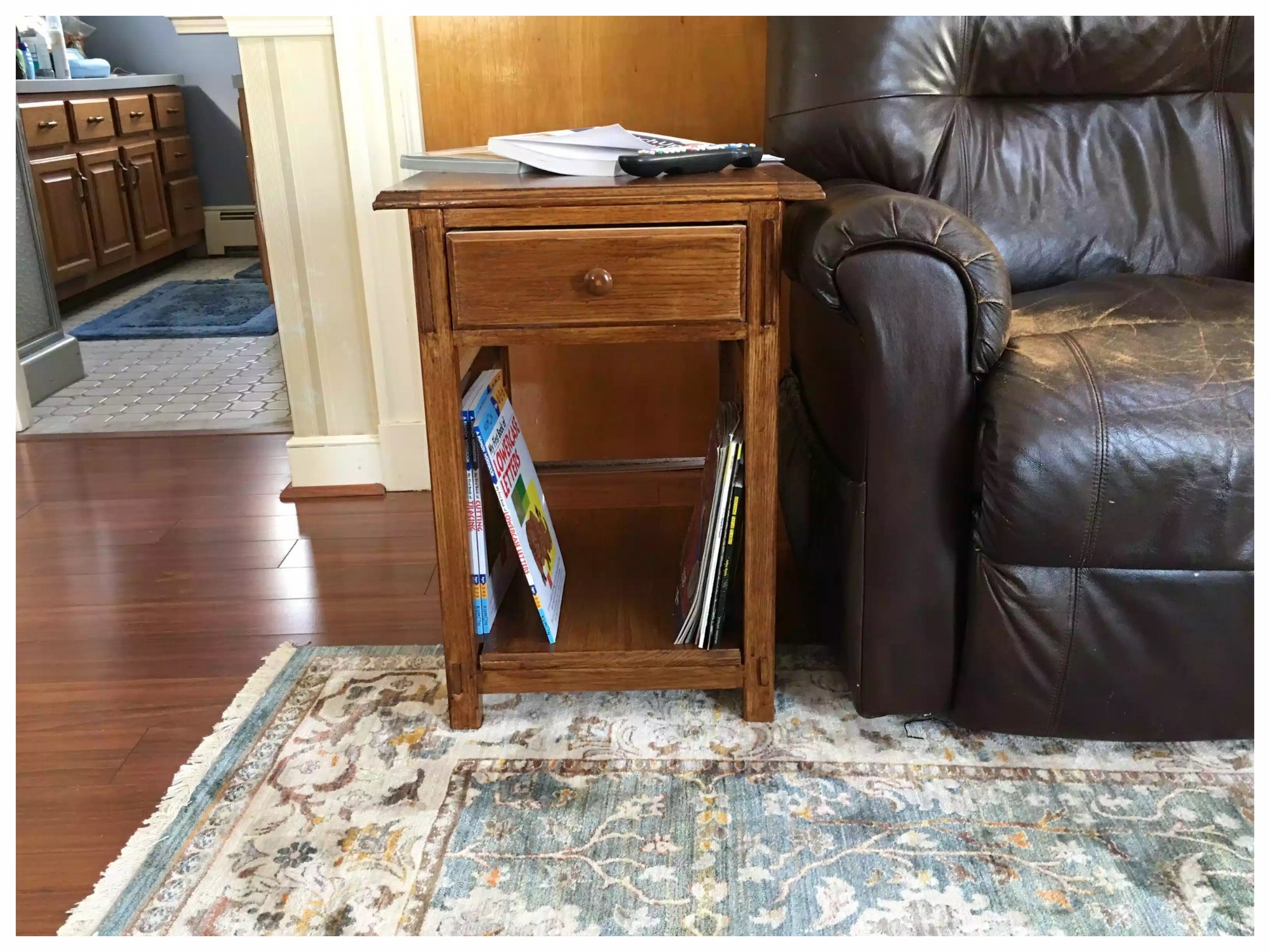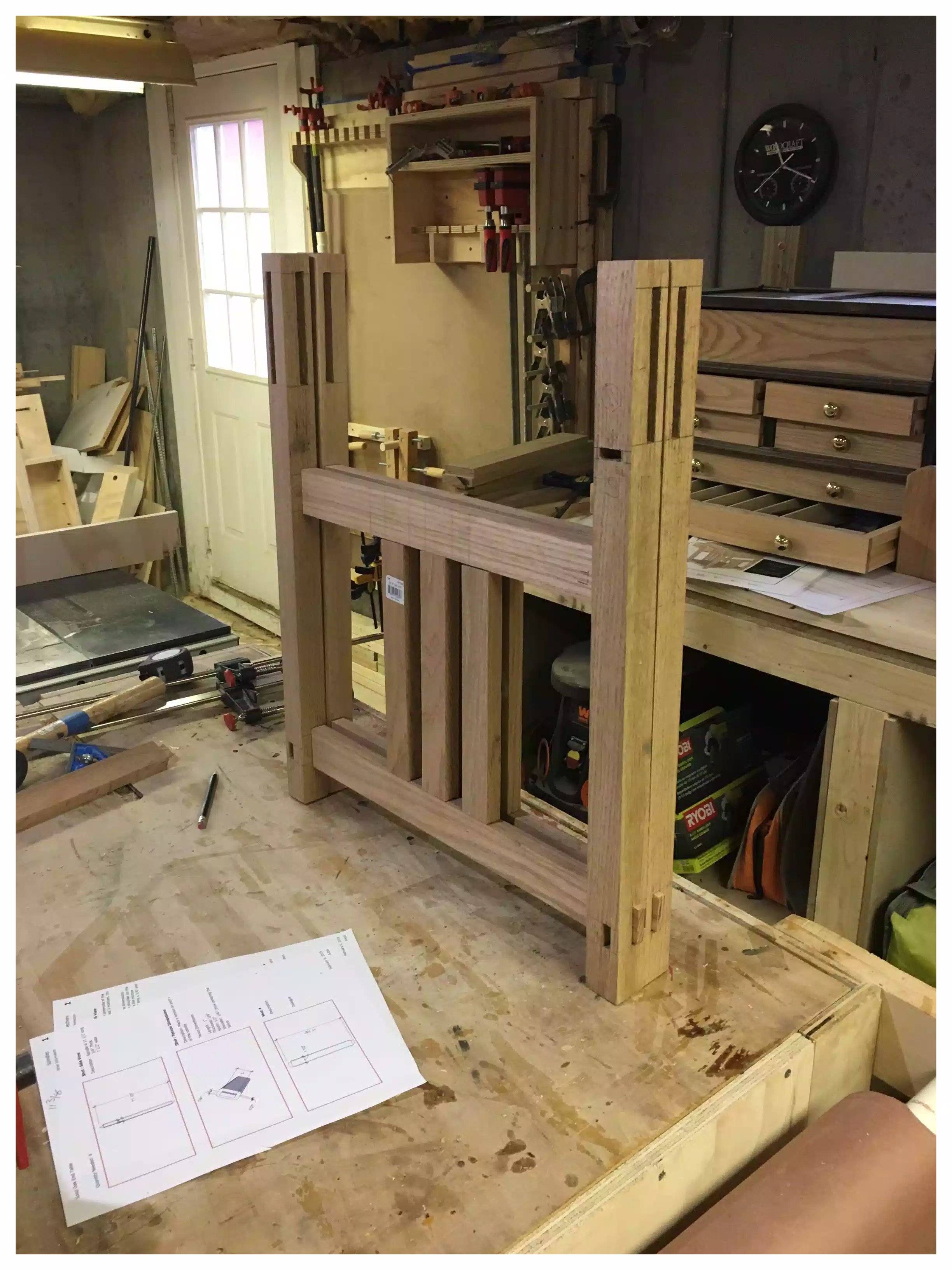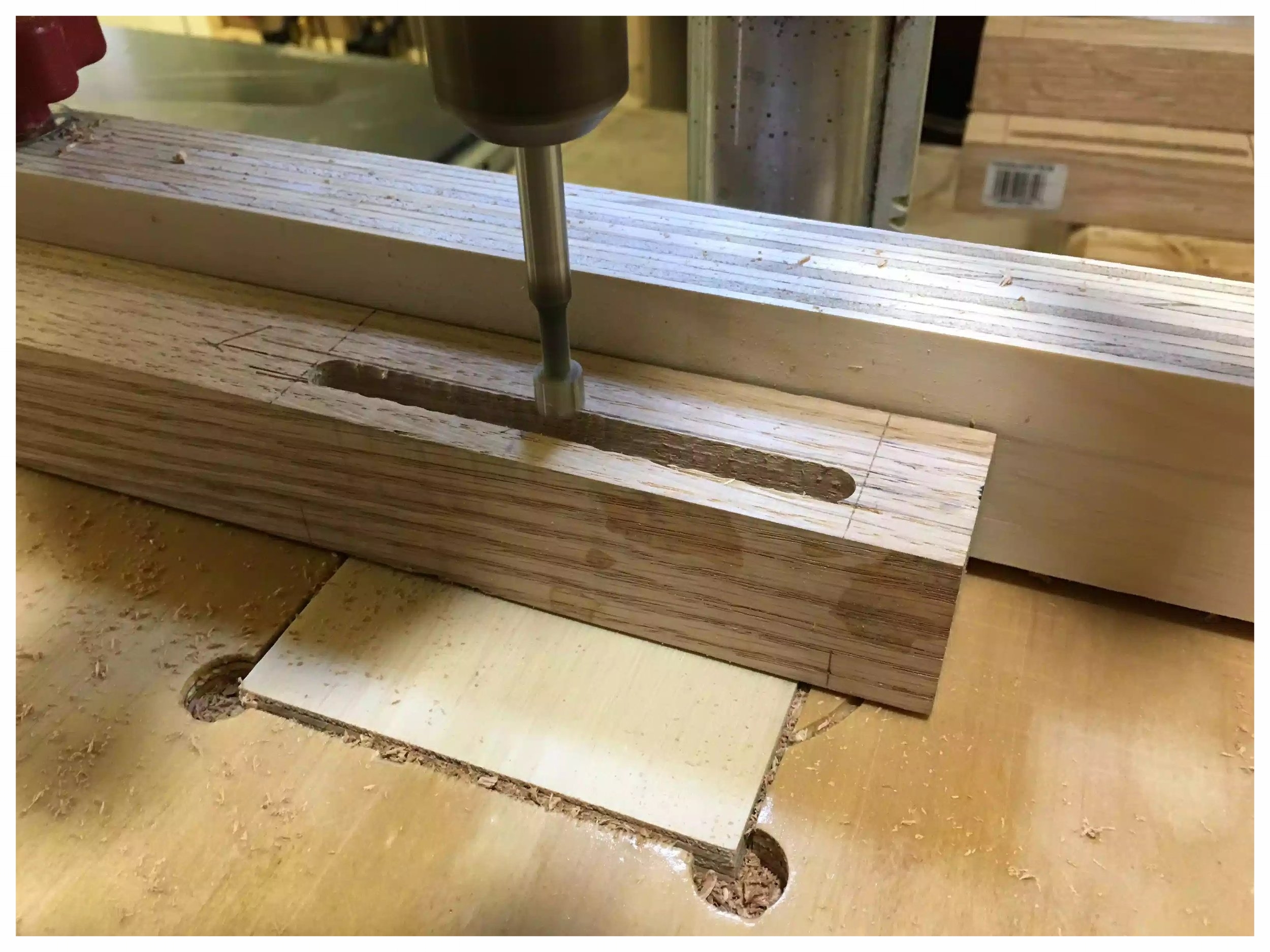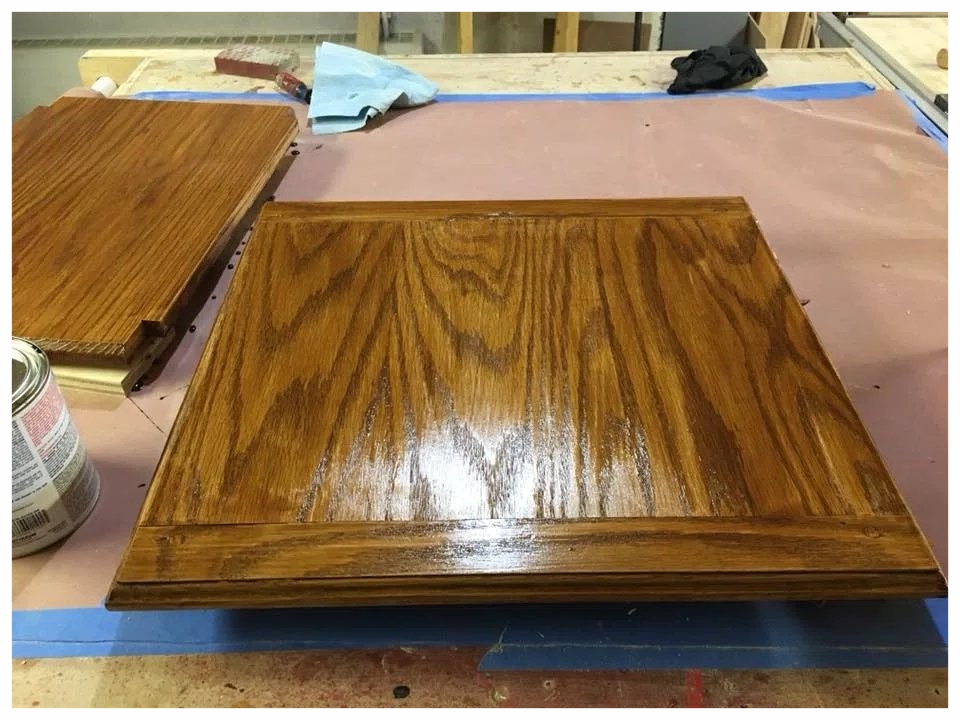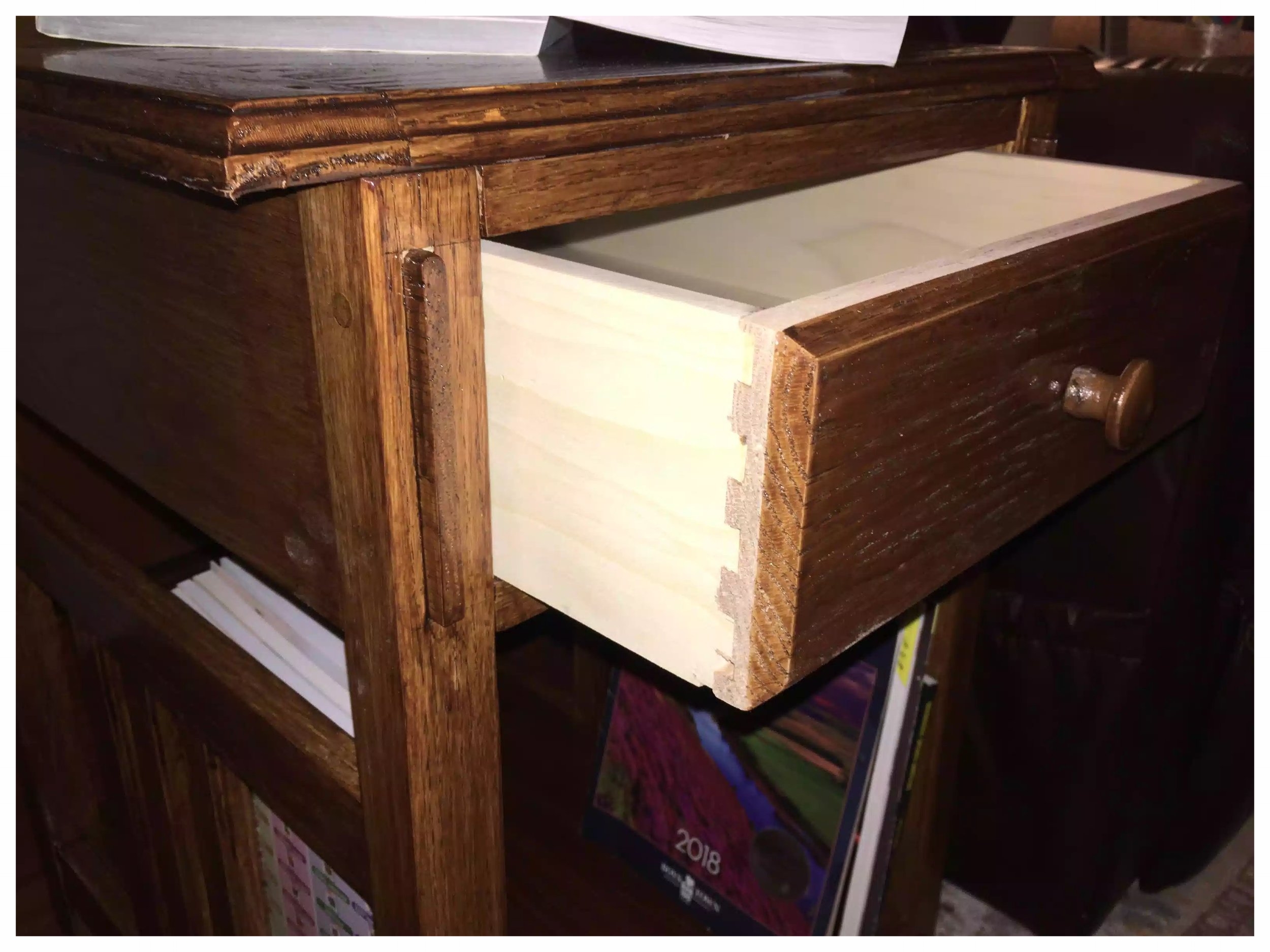 SOLID OAK- END TABLE
(ARTS & CRAFTS STYLE)
There are a lot of reasons why I had to include this project.
Easily the nicest piece of furniture I have ever made for inside the house
I never made anything in the Arts & Craft style before
The through mortise & tenon was a first as well, very challenging joint but I can add this joint to all my repertoire , still need to perfect them.
Half blind dovetail drawers.
Solid panel assembly from difffernt pieces, needed to perfect my glue-up process when doing this.
Please feel free to comment here on any of the projects you see here, I love hearing feedback after all that is how we improve. Thanks for looking at the page and I hope you got something out of it. I will be periodically adding projects to this page.