Console Table (Plans)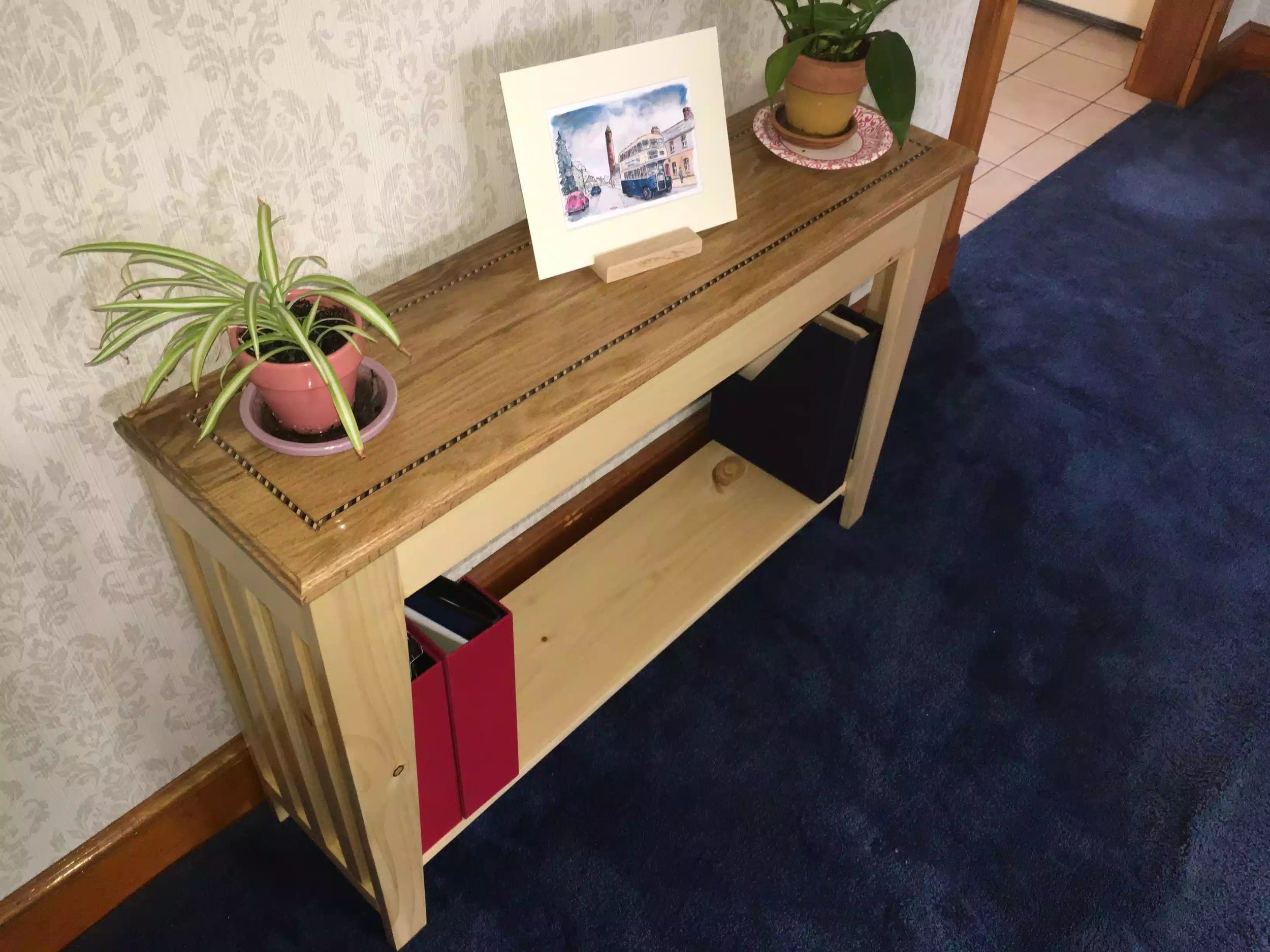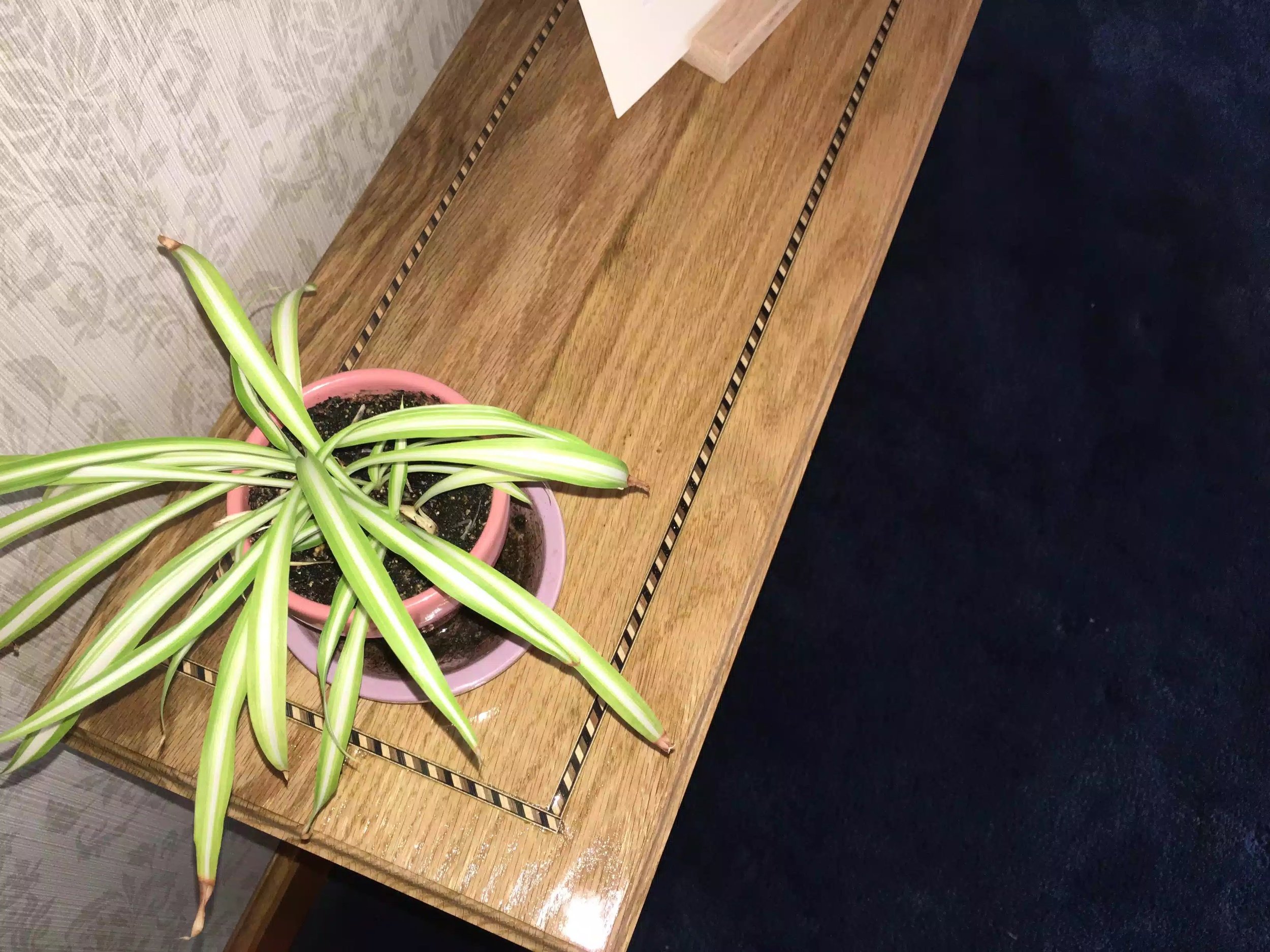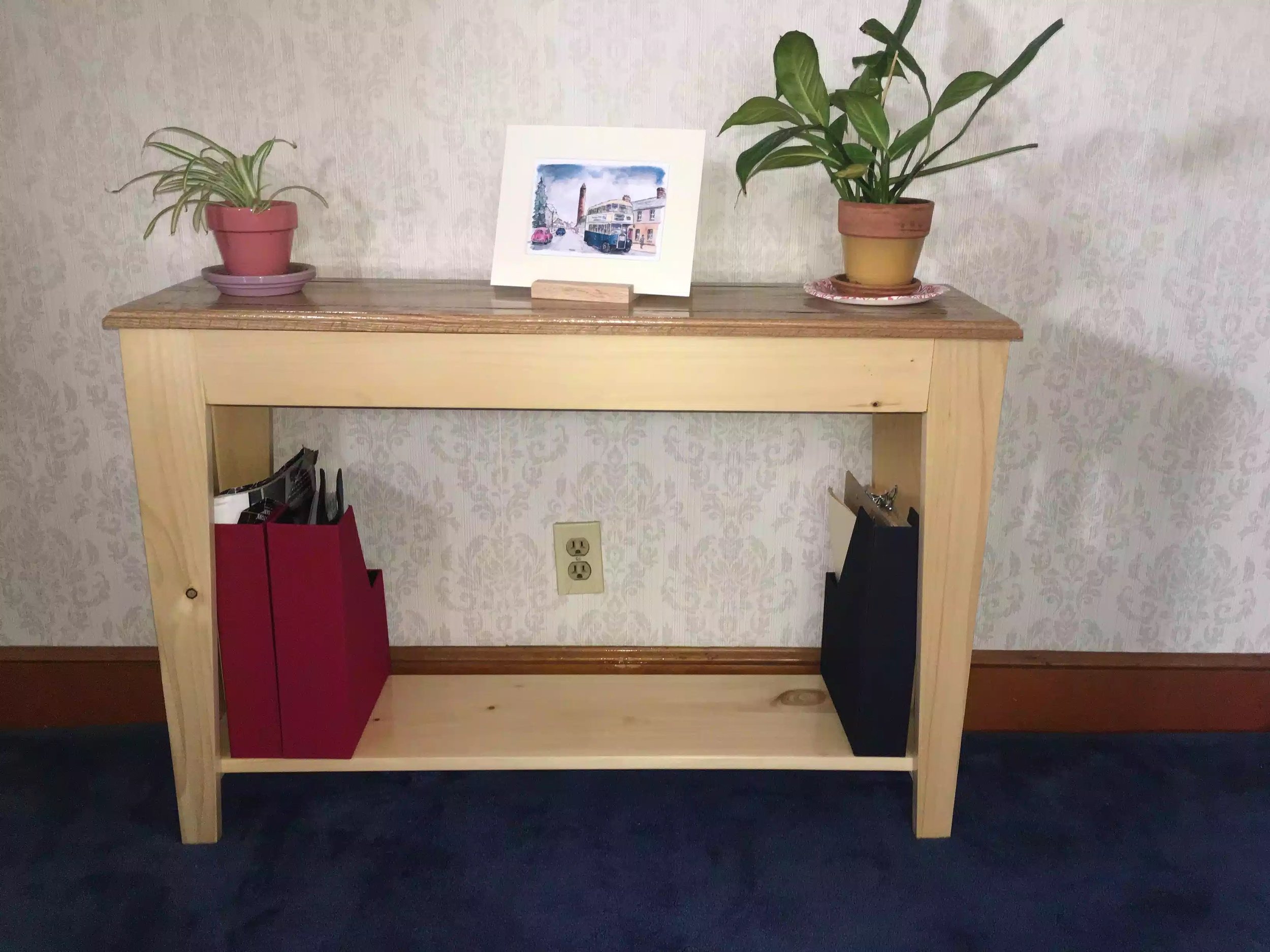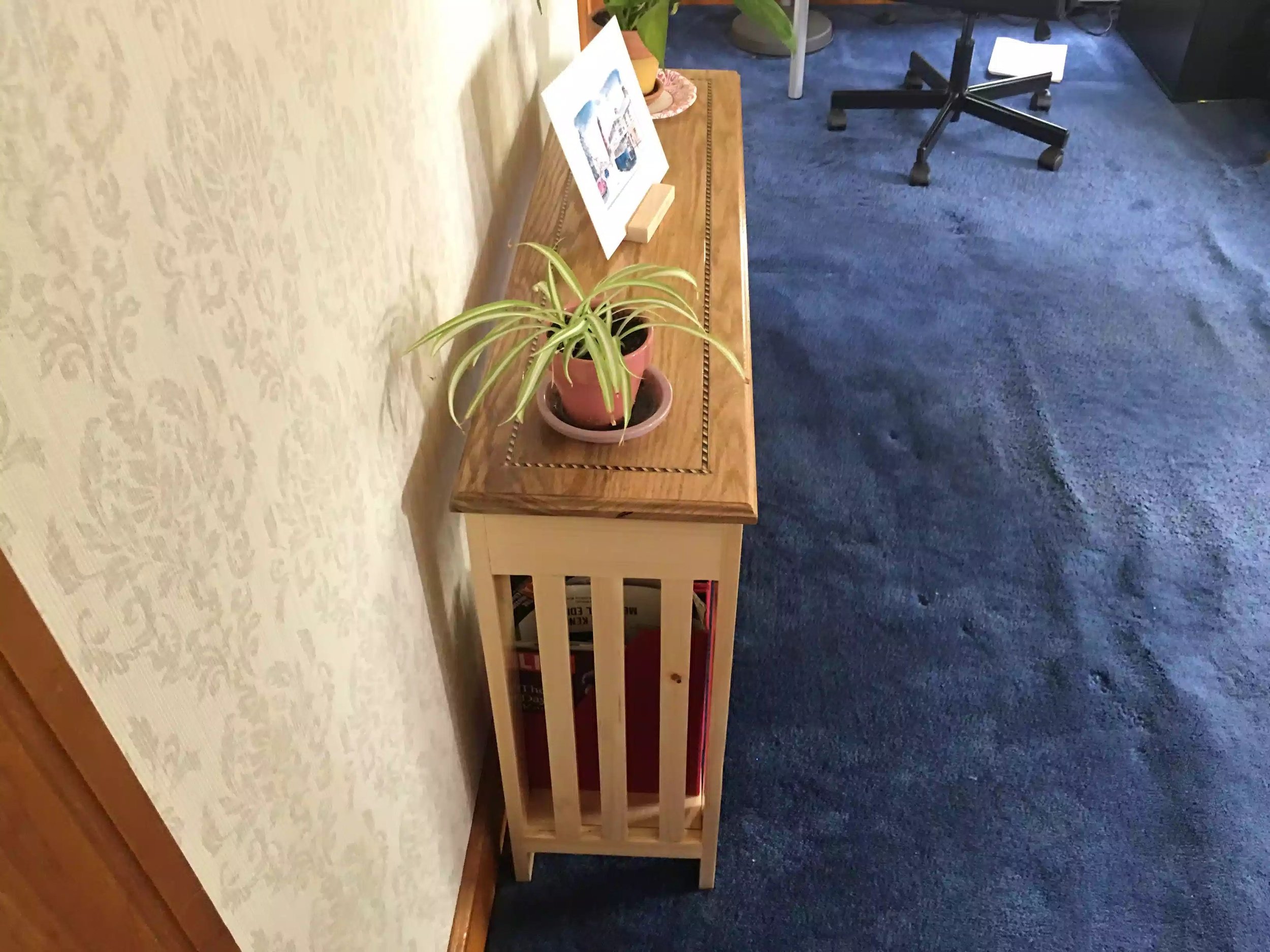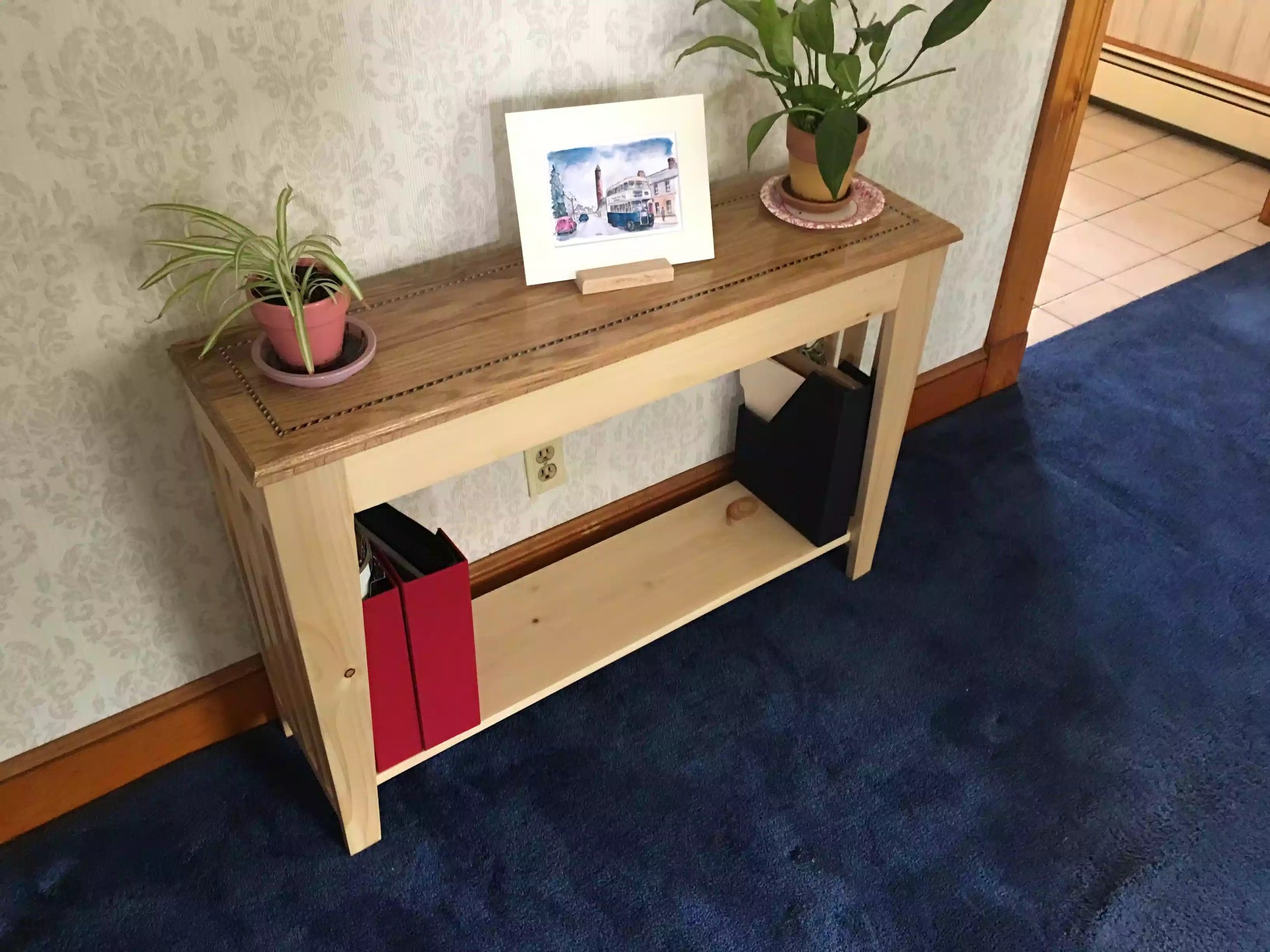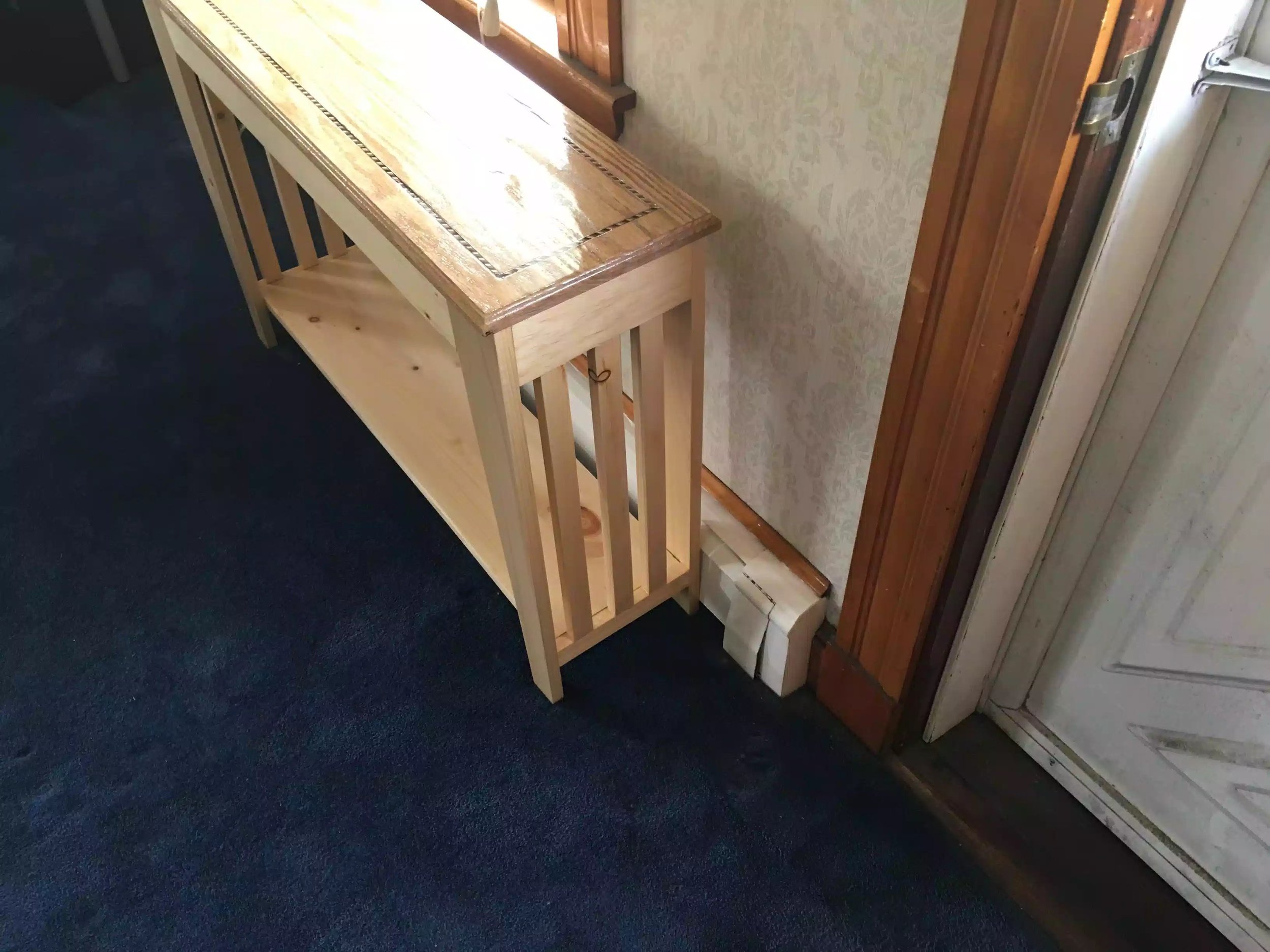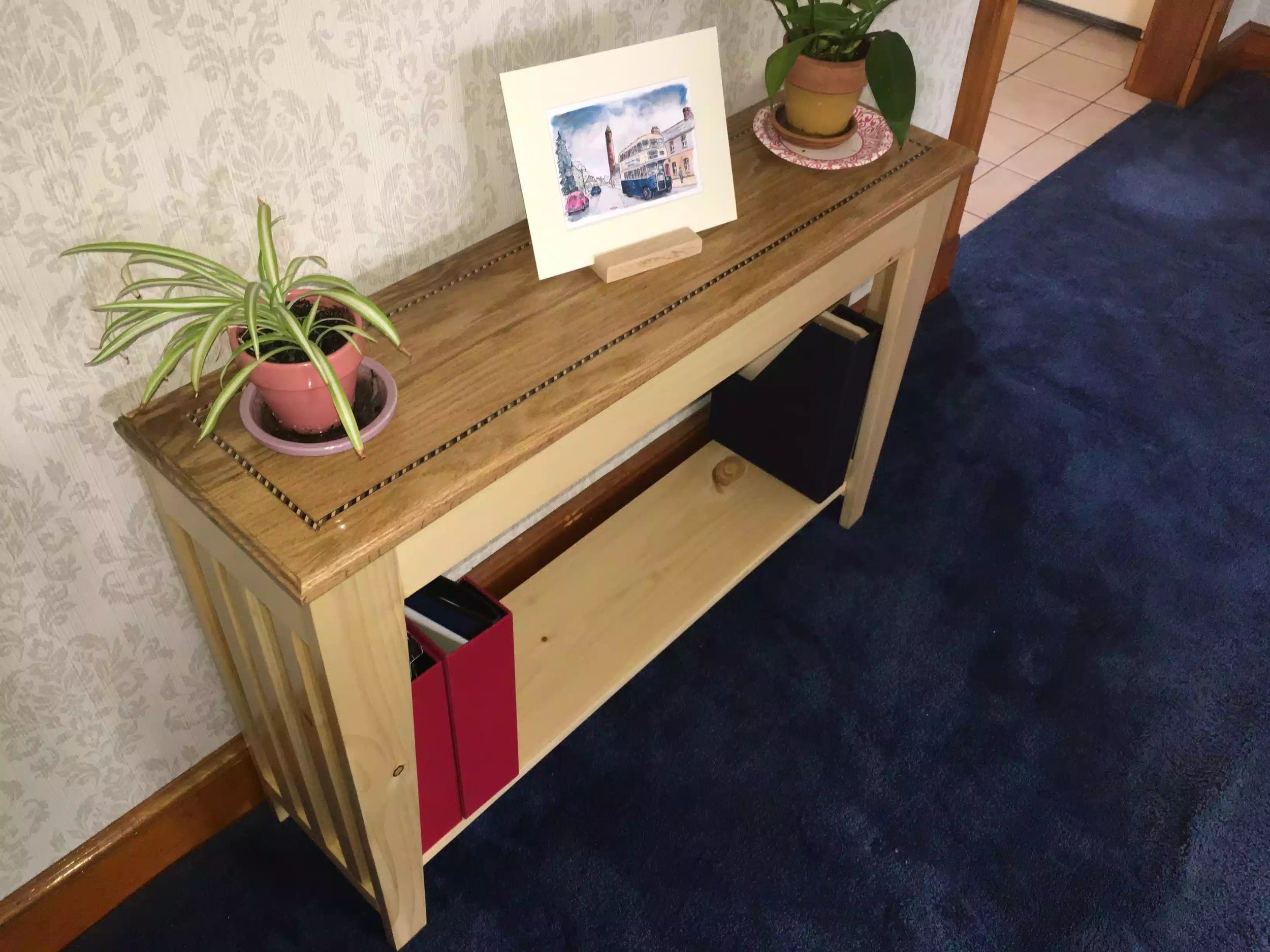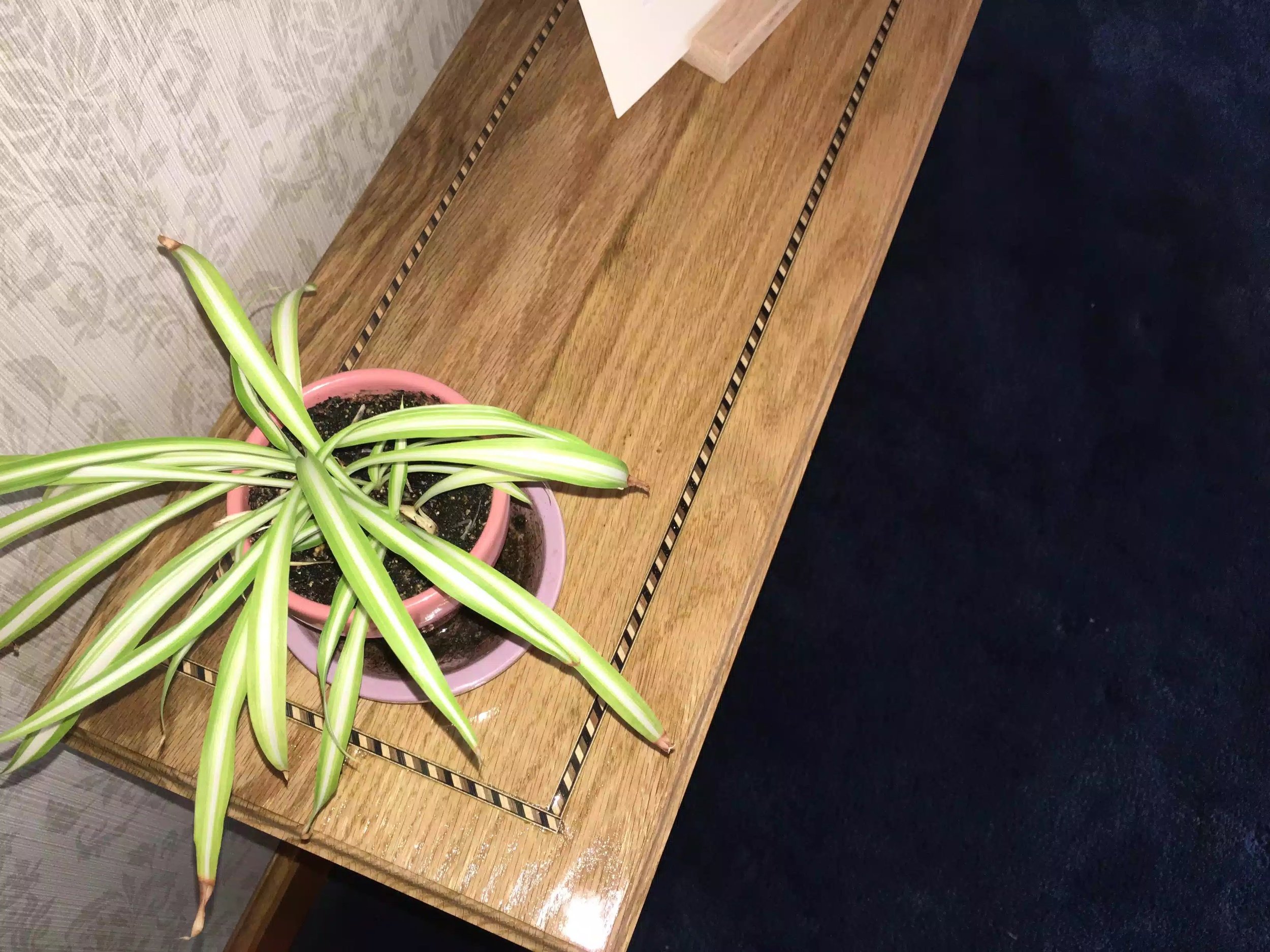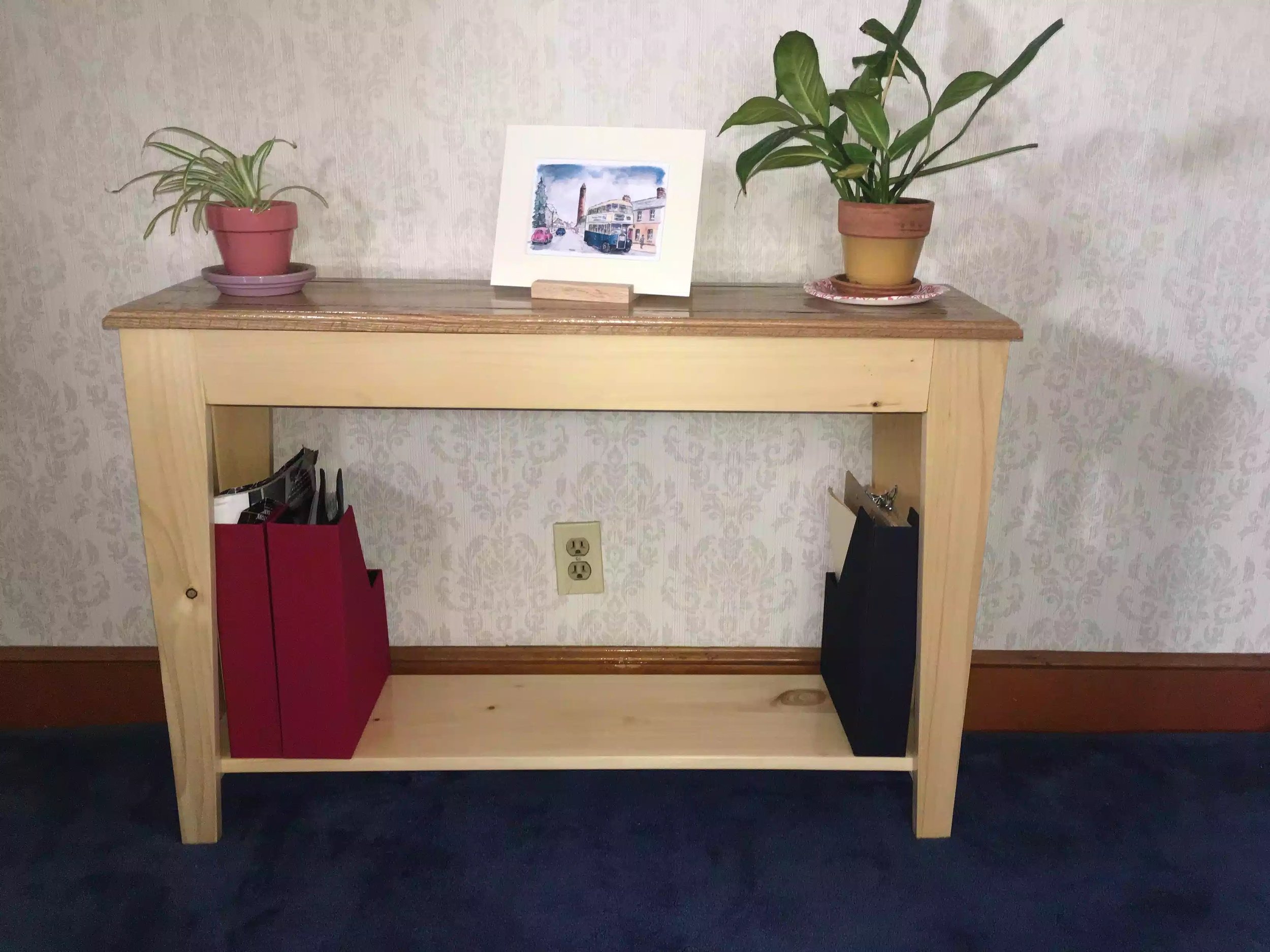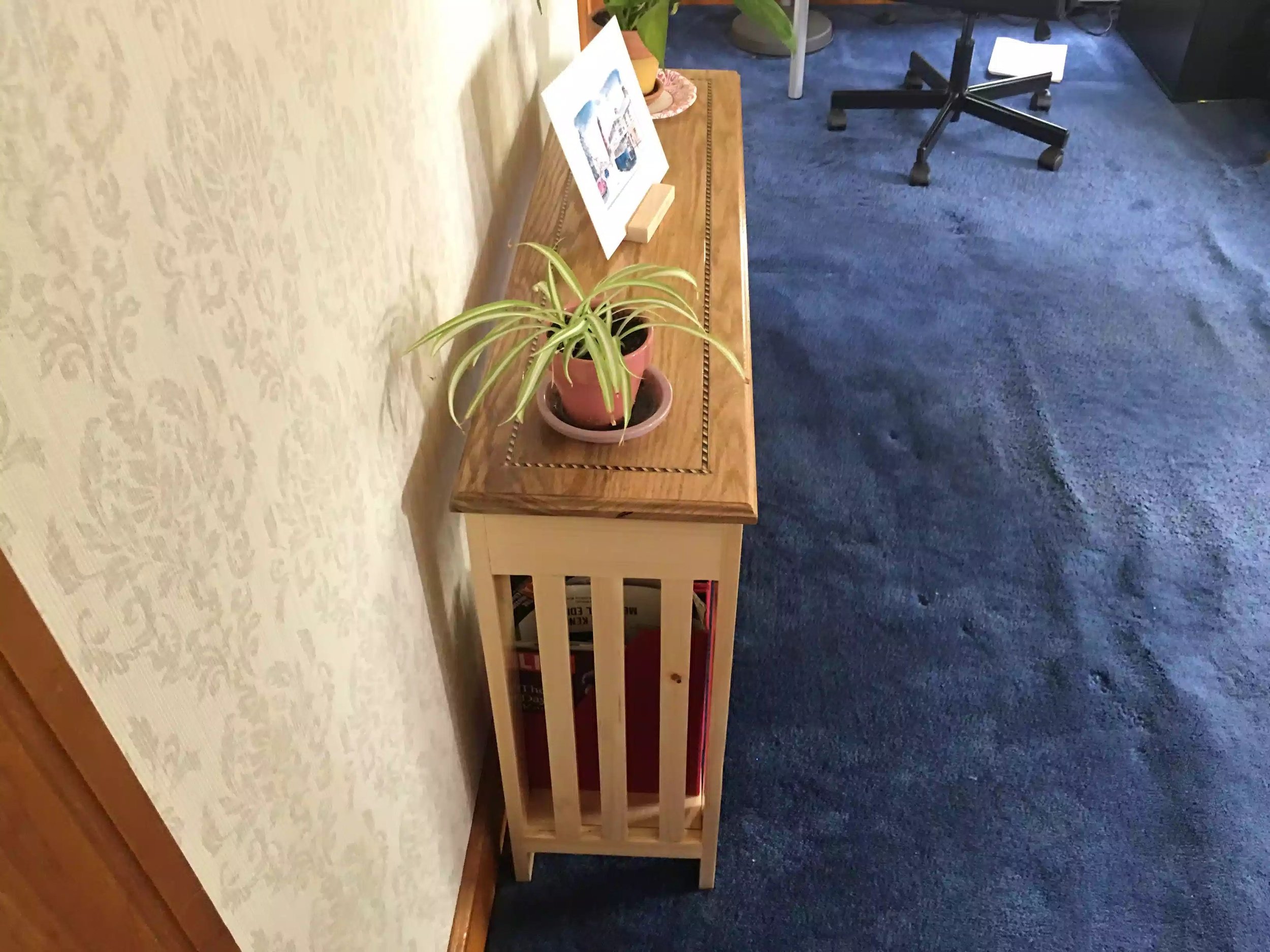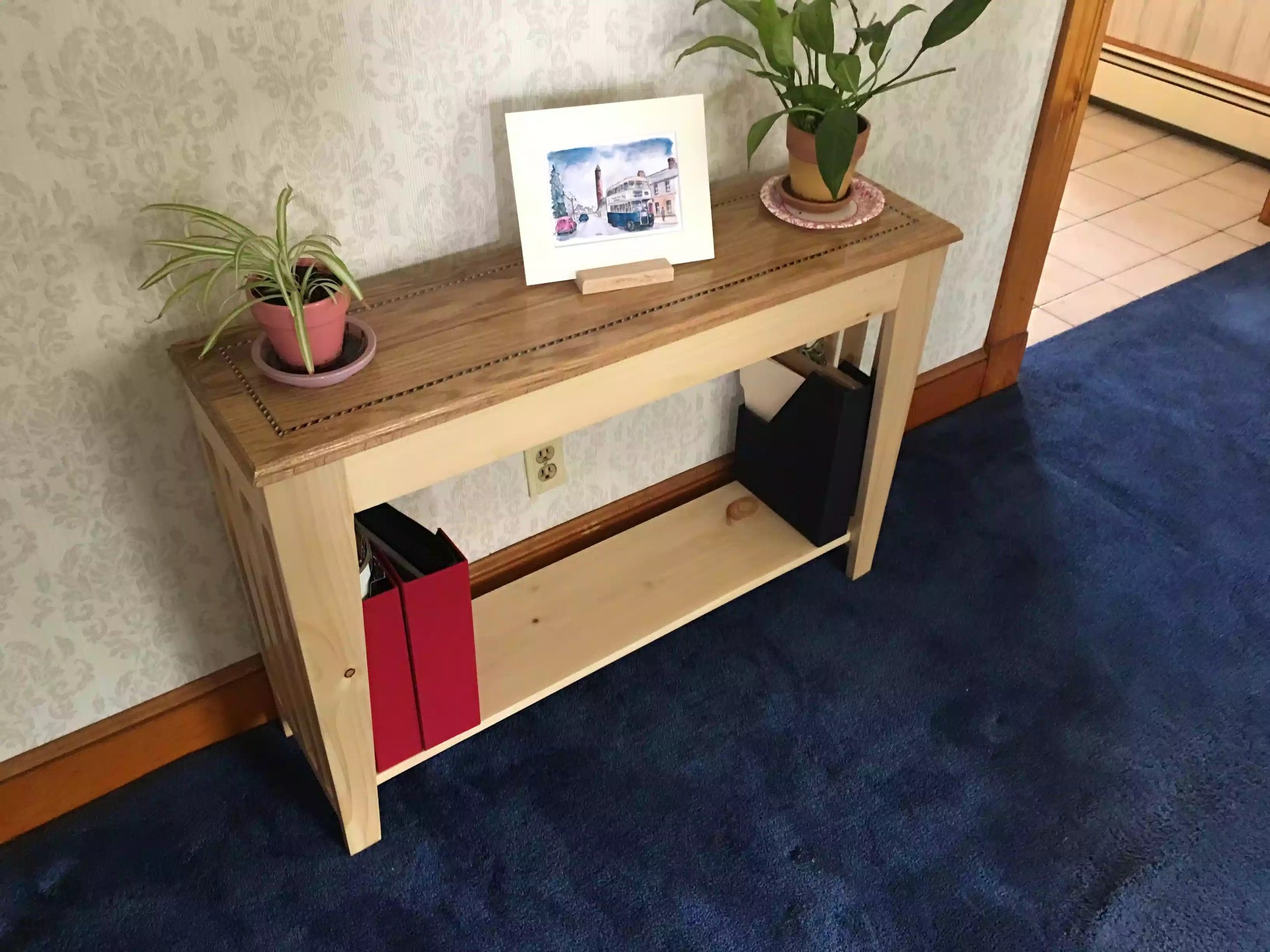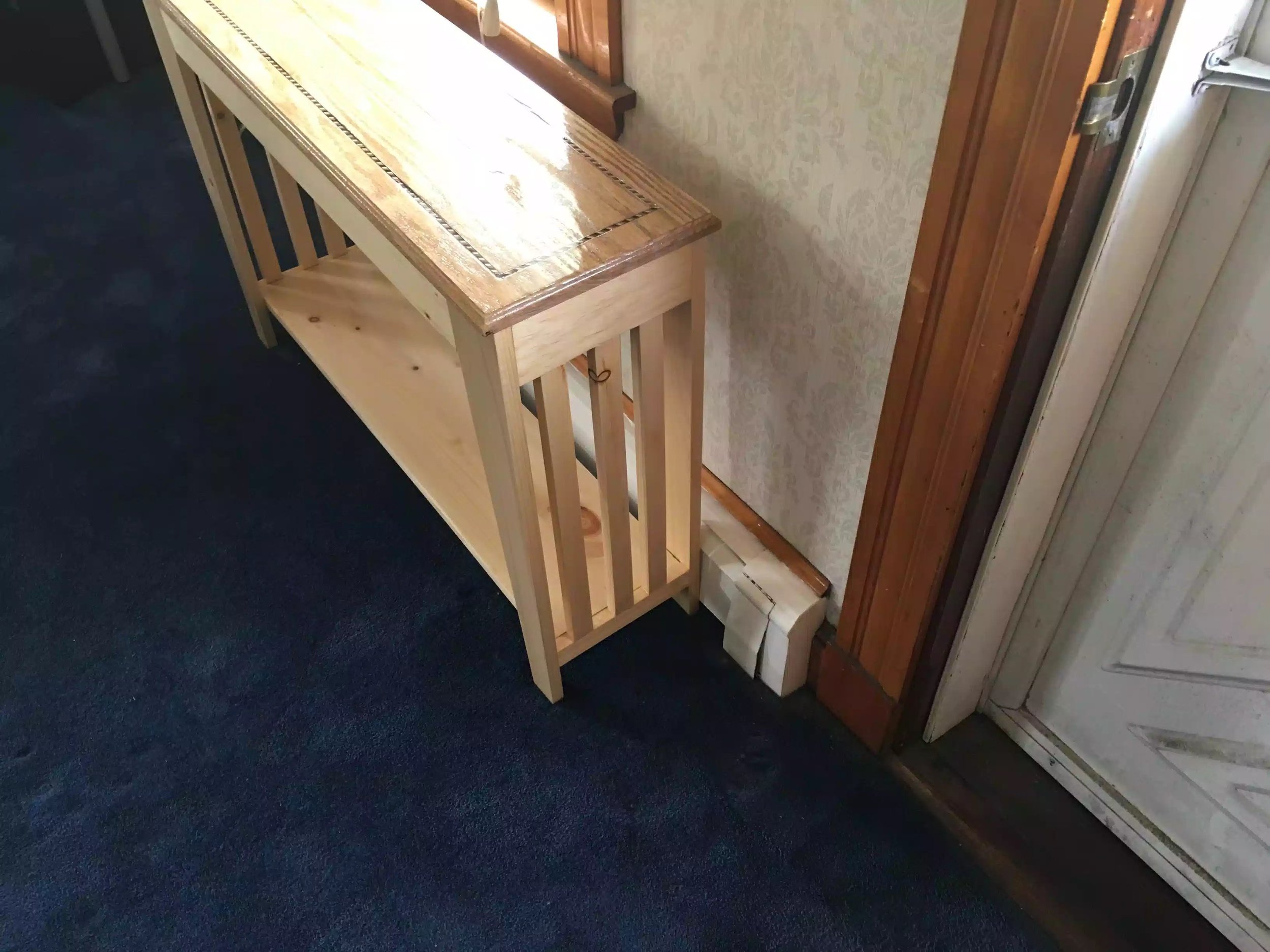 Console Table (Plans)
This console table was made for my home office, but it could realistically be put anywhere in your home.
I used oak and pine for the build and the entire project was made using dowel joinery.
The table has the following features:
I put in a inlay into the table top

Tapered Legs

Dowel Joinery is the sole joinery method use
What you get in the plans
Step by step color plans detailing the build.

Cut-list

Materials Needed

Tools needed
Although I made this project for the home office this console table could be put in almost any room and the dimensions could also be altered to make it wider, deeper or higher.
So off I went doing some research and came across this console table with tapered legs and thought the design of this table would look awesome in the room. So I built a 3D model on my Sketchup software program to get a realistic view of the unit.
The console table features the following elements
Solid Oak Tabletop with a inlay around the perimeter of the panel. the top also has a routered ogee profile around the edges

I used dowel joinery for the entire project

Tapered front and back legs, using a home made tapering jig for the table-saw

I added the inlay that wasn't in the plans, if you want to add inlay please read my project notes on doing so, they can be located on the project page here

The dimensions of my table at 40" wide x 28" High x 11" deep.

I also completed a project blog on making this project, you can find it here.