So for the last couple of days I have been busy applying all the coats of poly 3 in total and sanding between each coat then finally I burnished each flight with very fine steel wool to remove that sheen that always appears when you use oil based polyurethane.
But today I finally got to take some pictures of the finished flights. I really enjoyed this project and loved working with all the types of woods that made up this project.
Below are some pictures that I took and one more thing I take such terrible pictures of my crafts I have actually starting using some photo editing software to see if I can improve my pictures to a degree that matches the woodworking craftsmanship that goes into make items such as these. The pictures I take for selling purposes are terrible and want to improve them. I purchased Paint-shop Pro 2019 and its a real learning curve for me having never used editing software again so I am studying and practicing and the picture directly below is a result of what I have learned so far.
CRAFT BEER FLIGHTS : PICTURE COMPILATION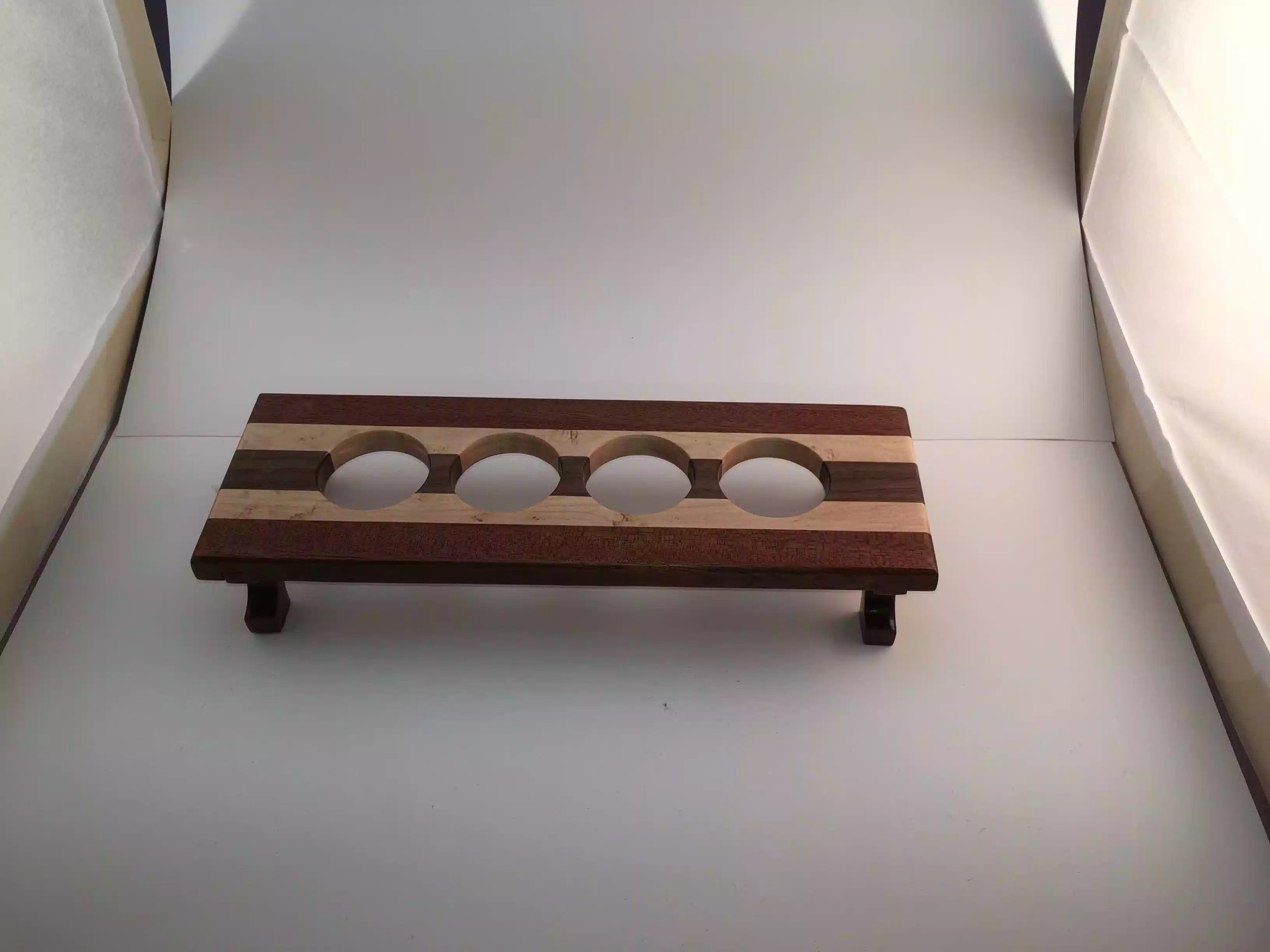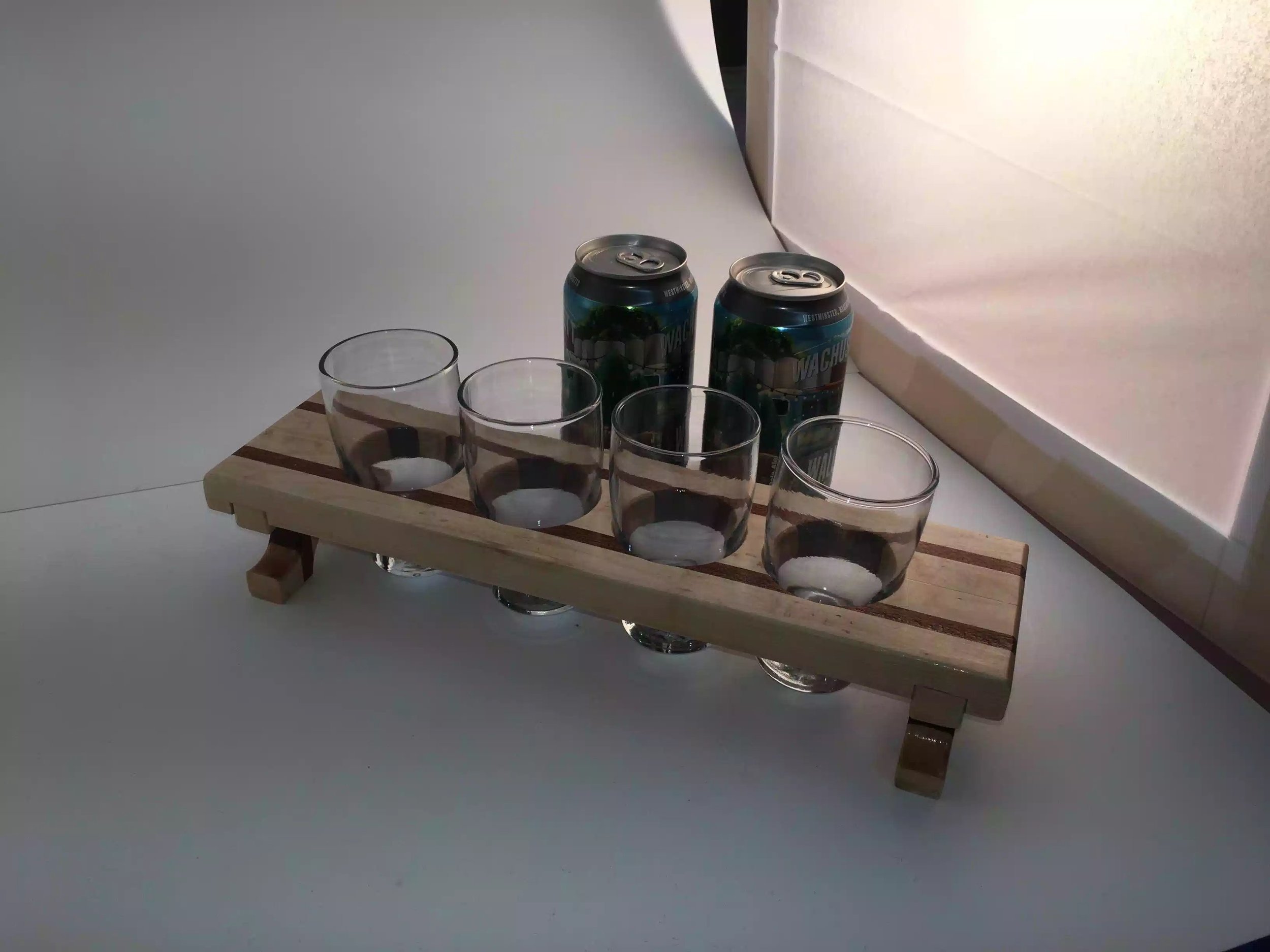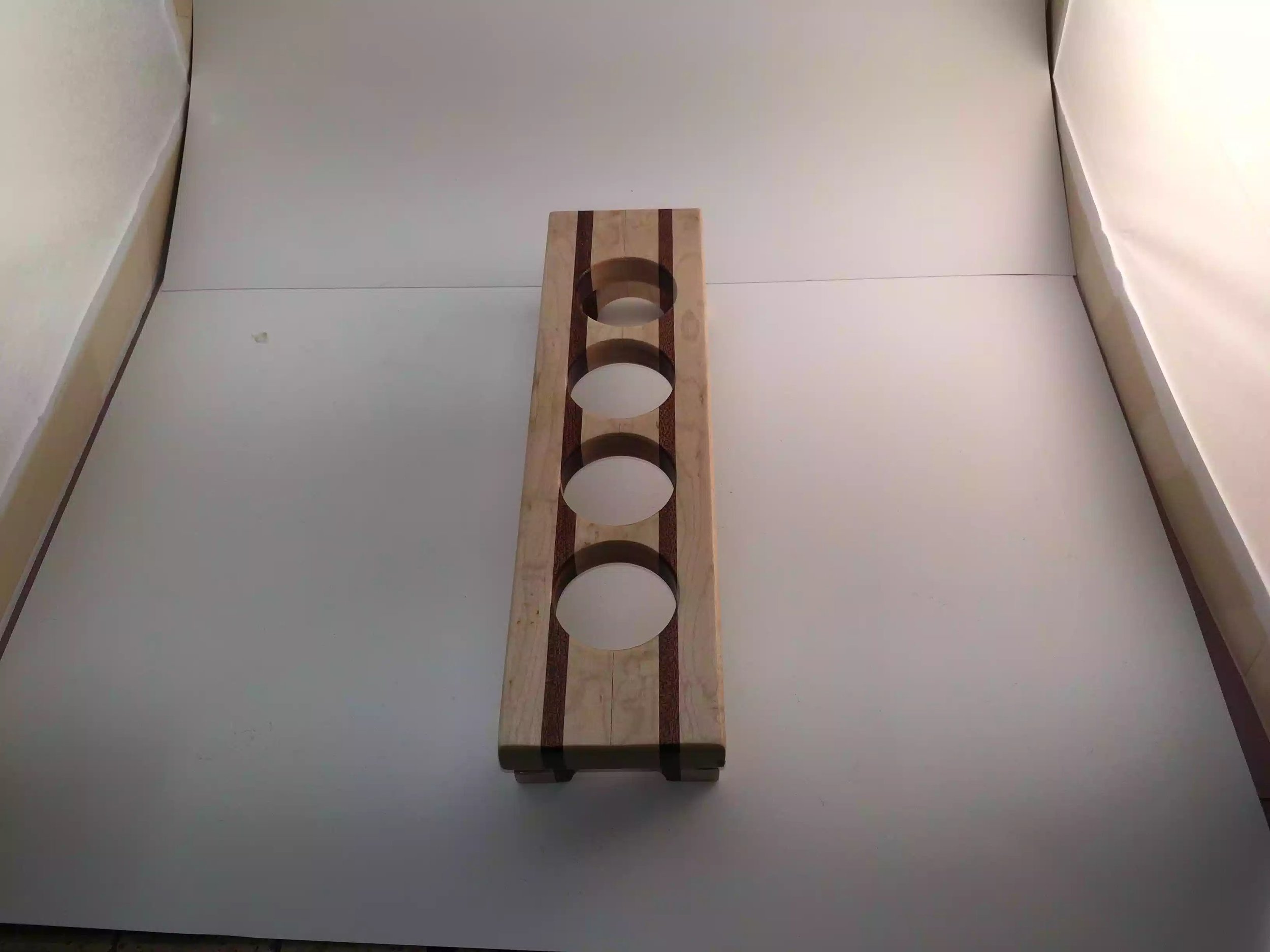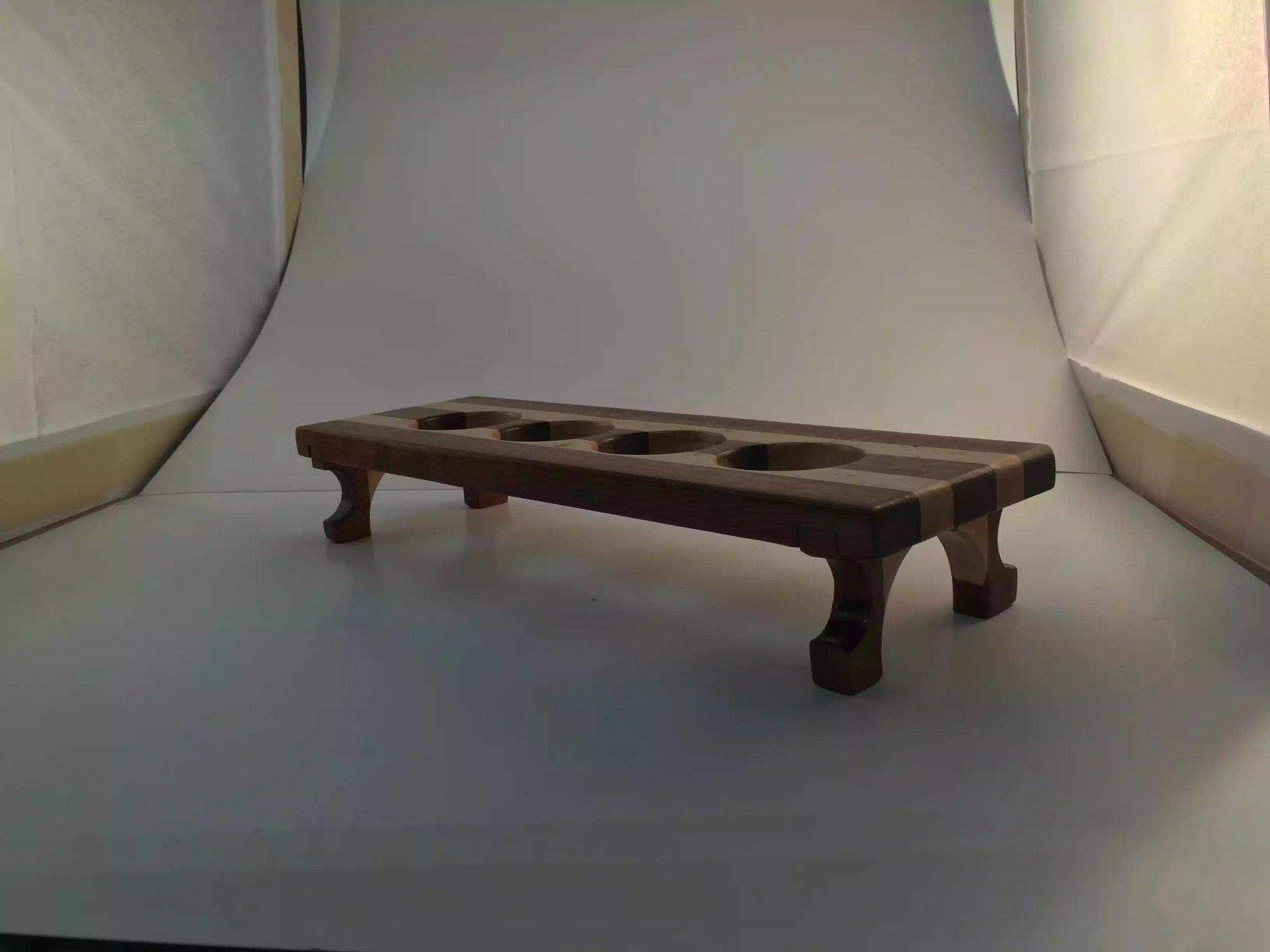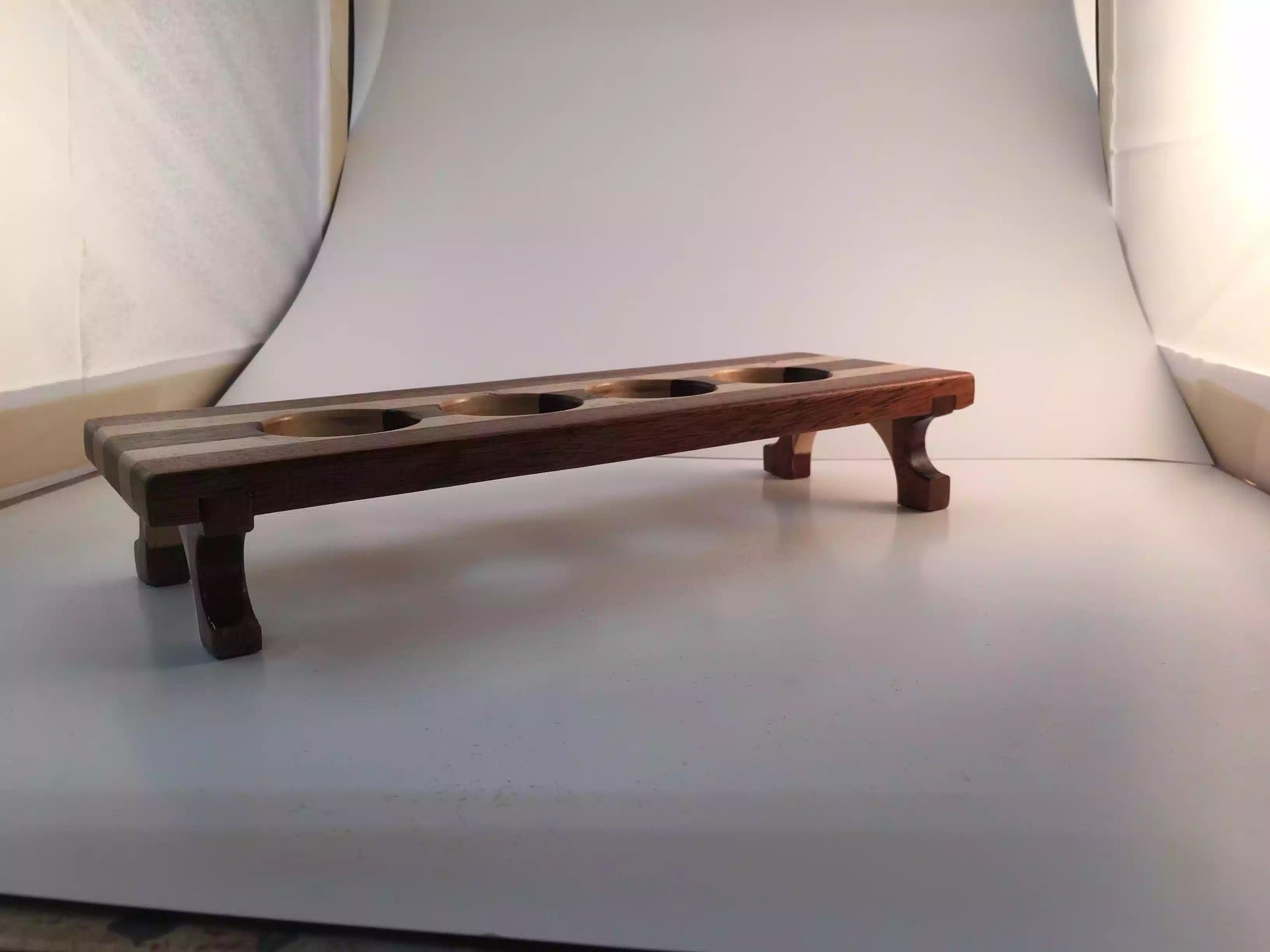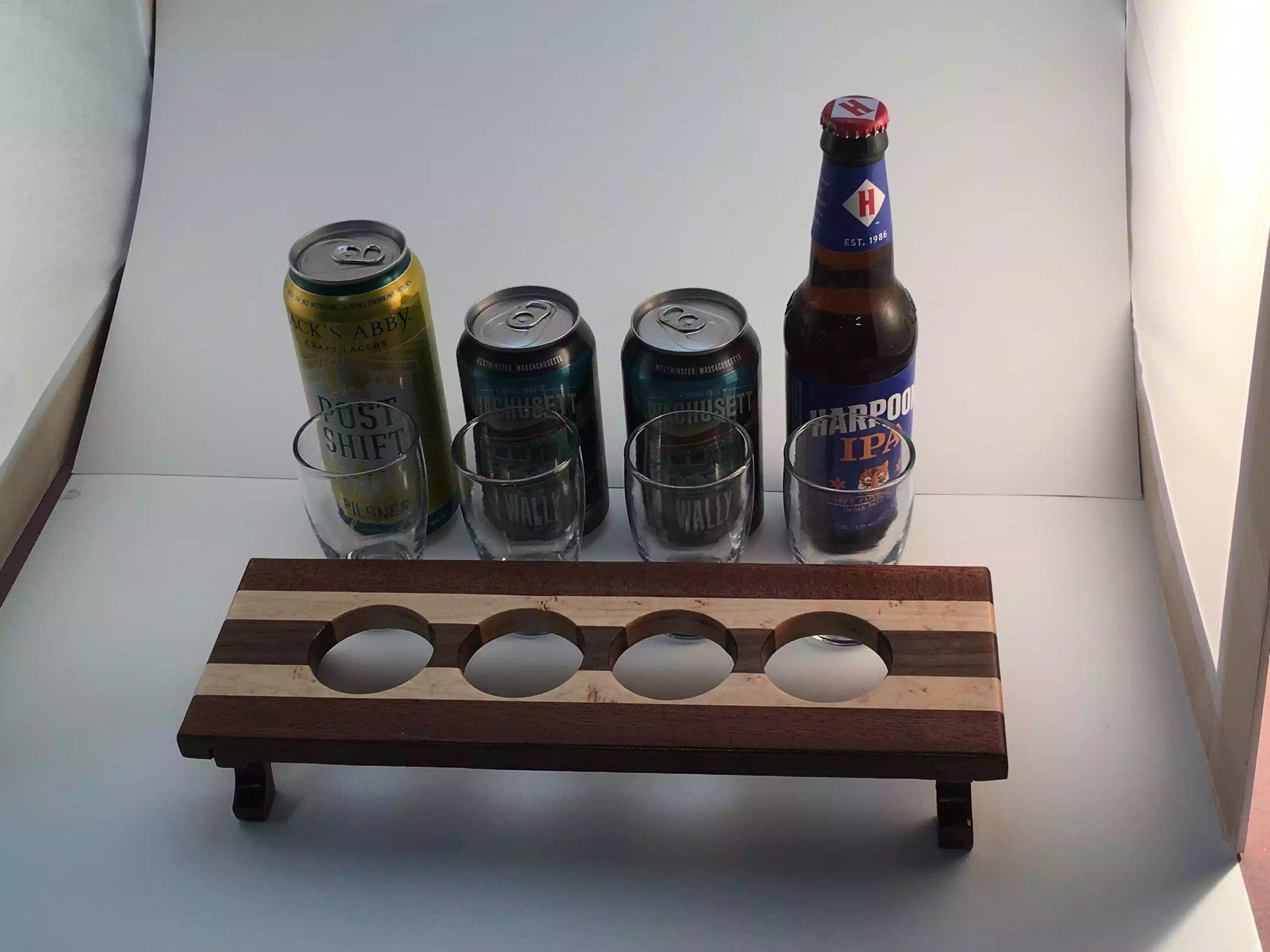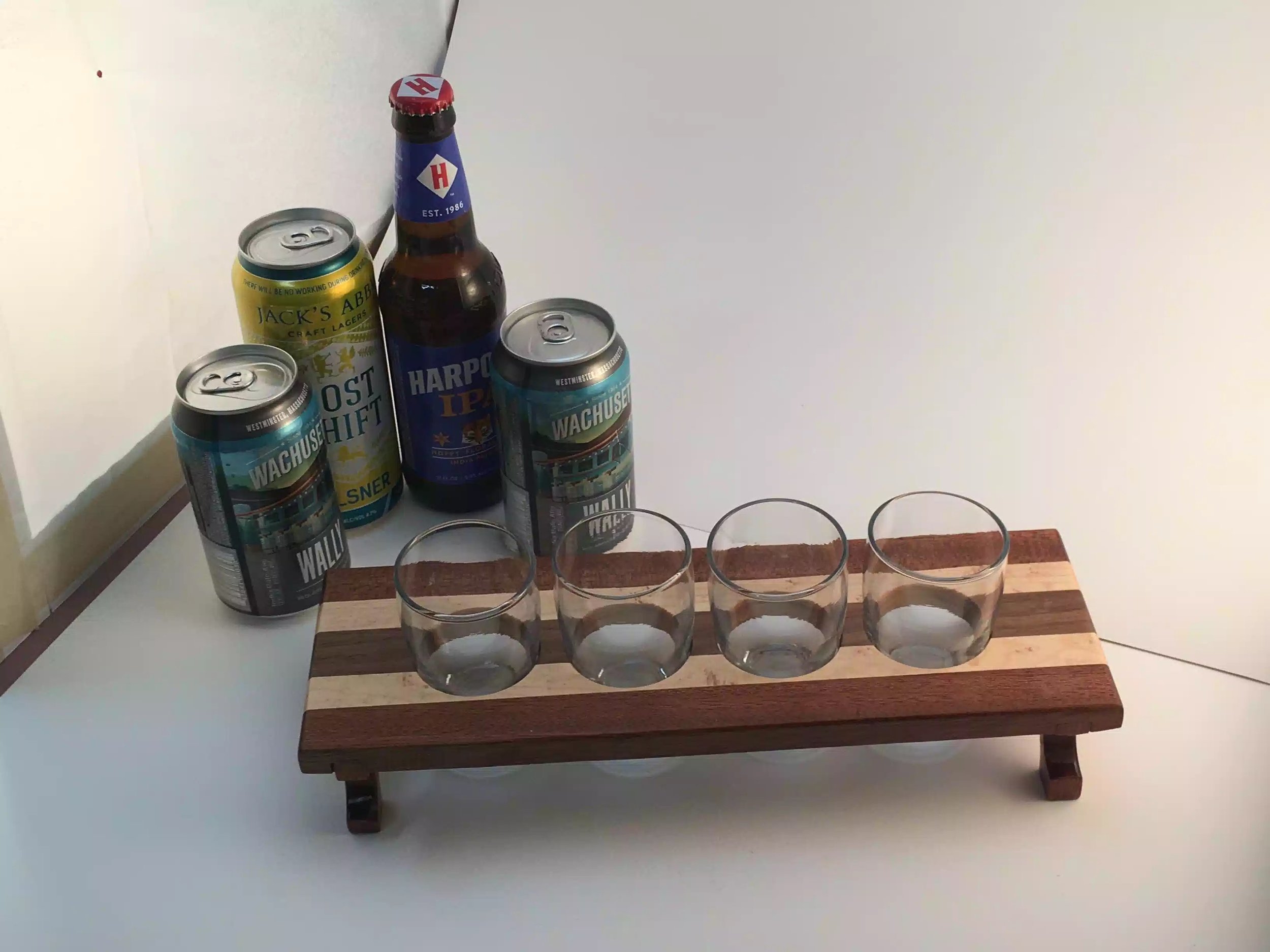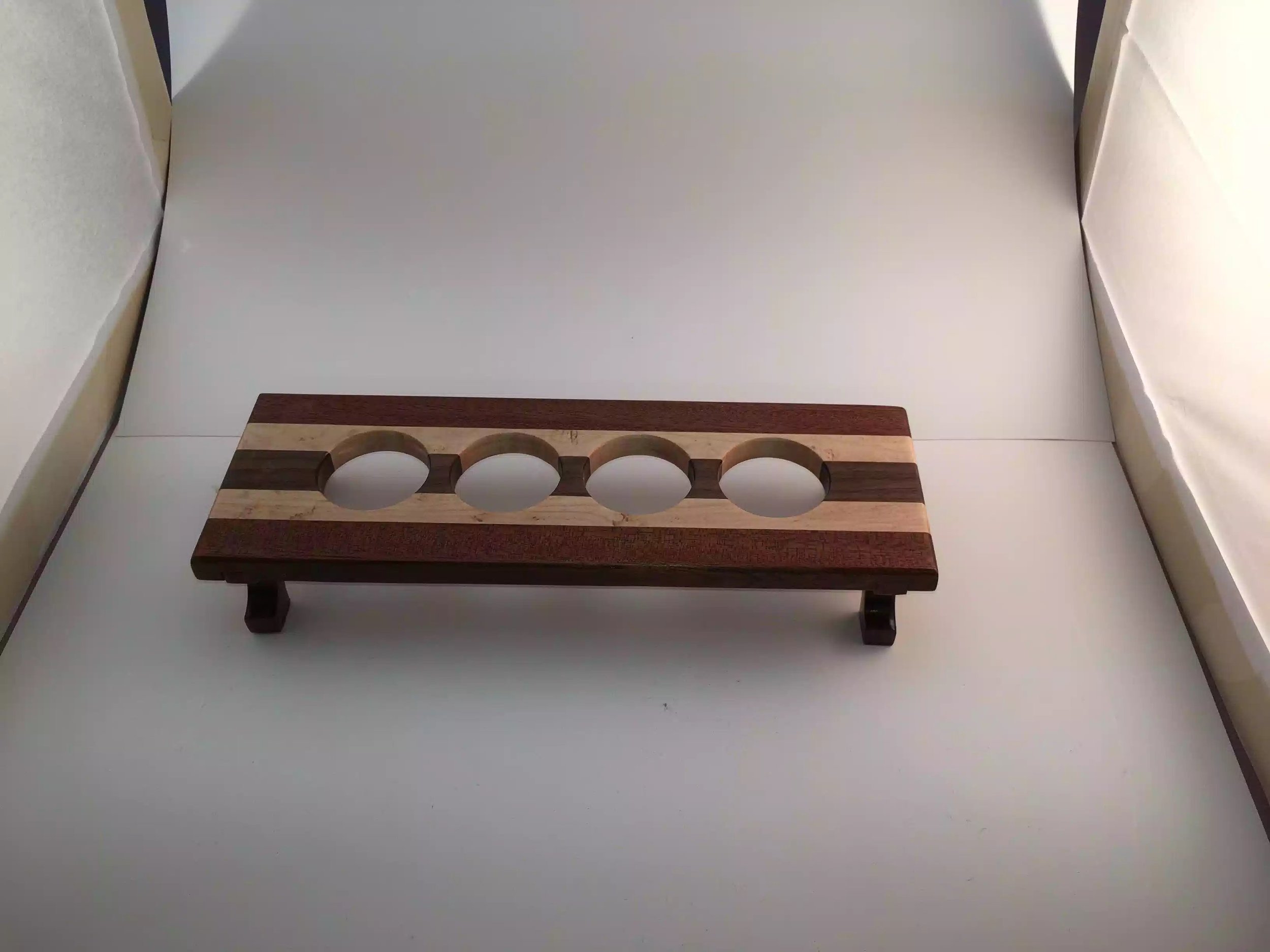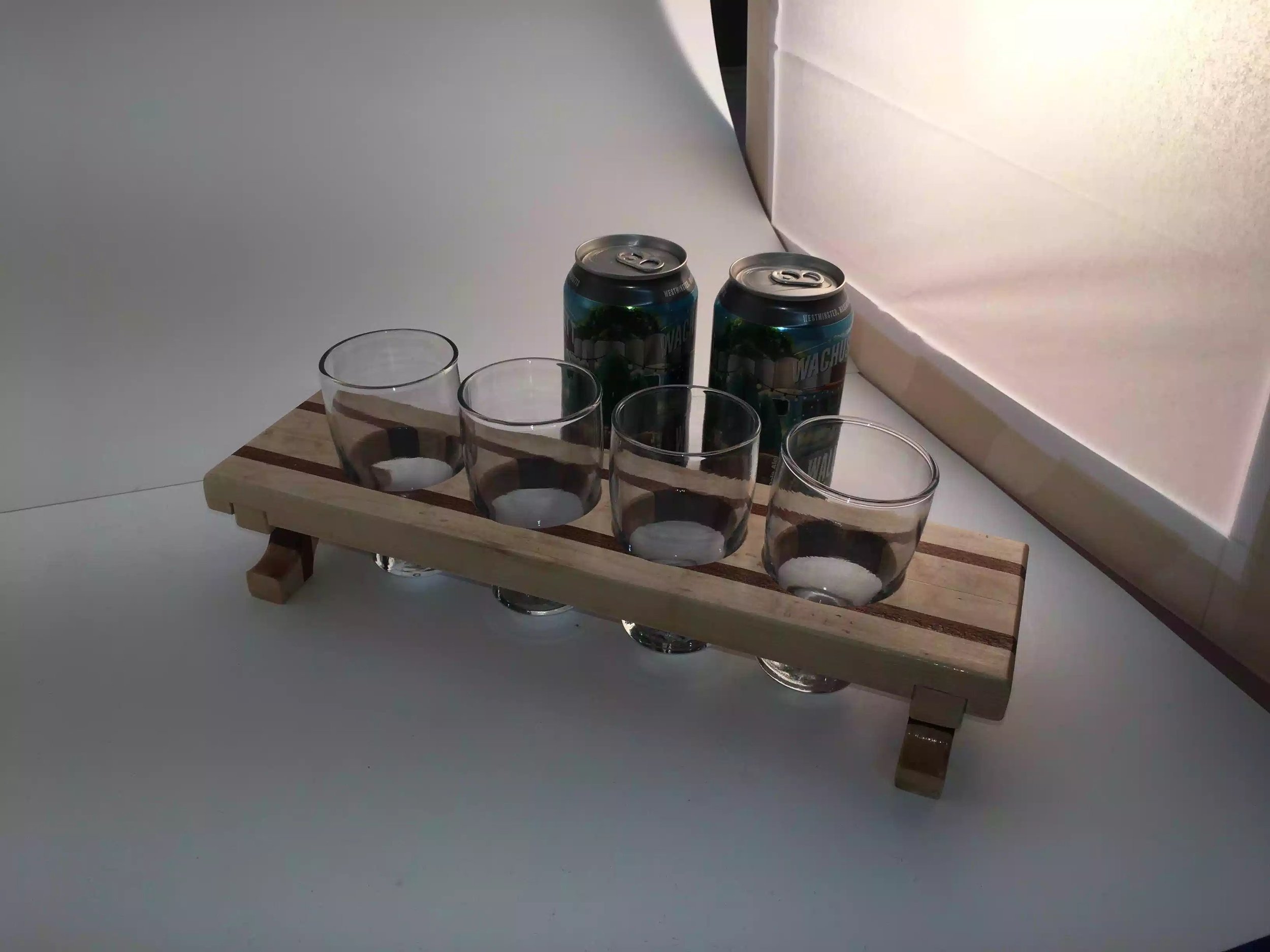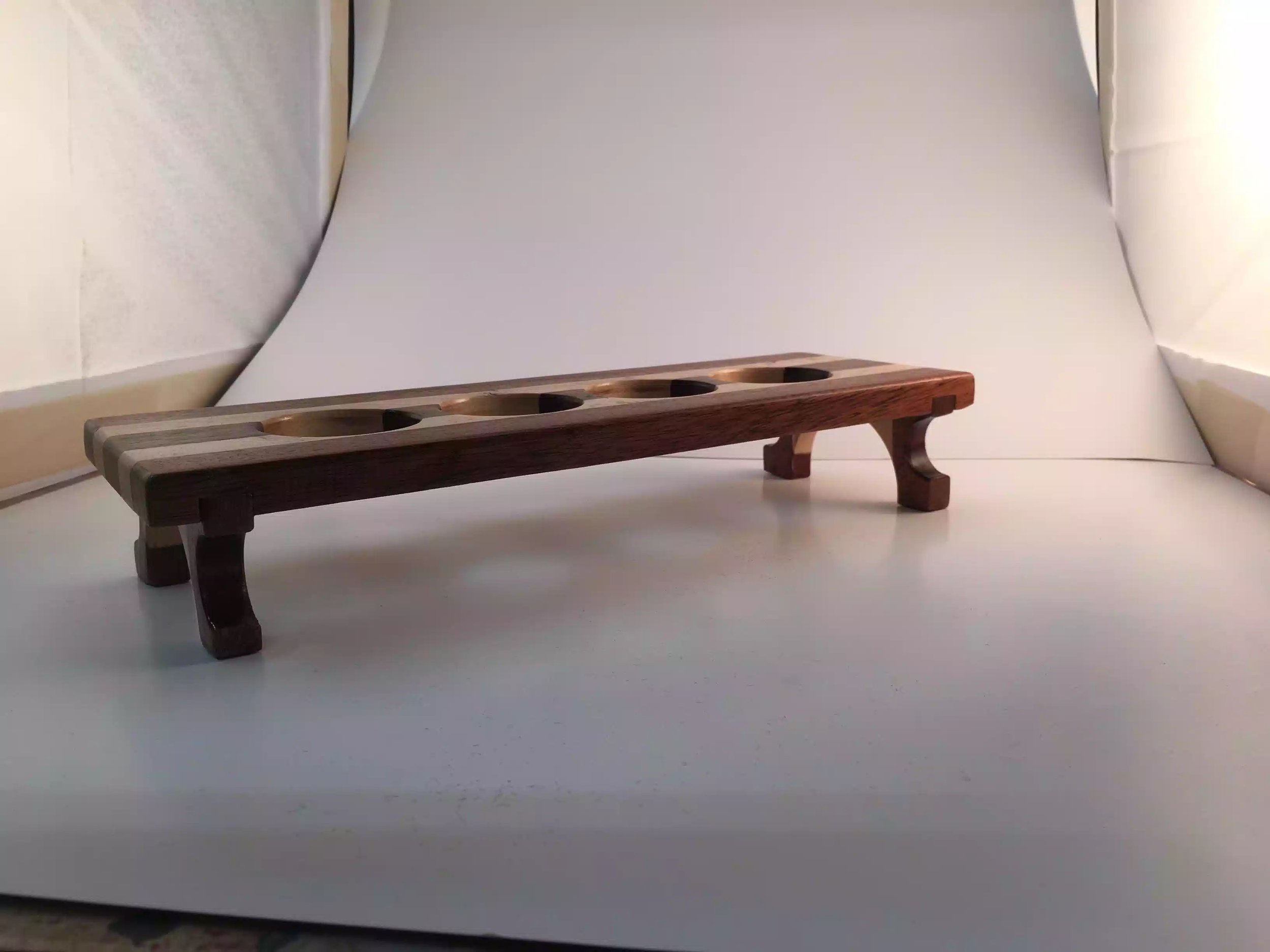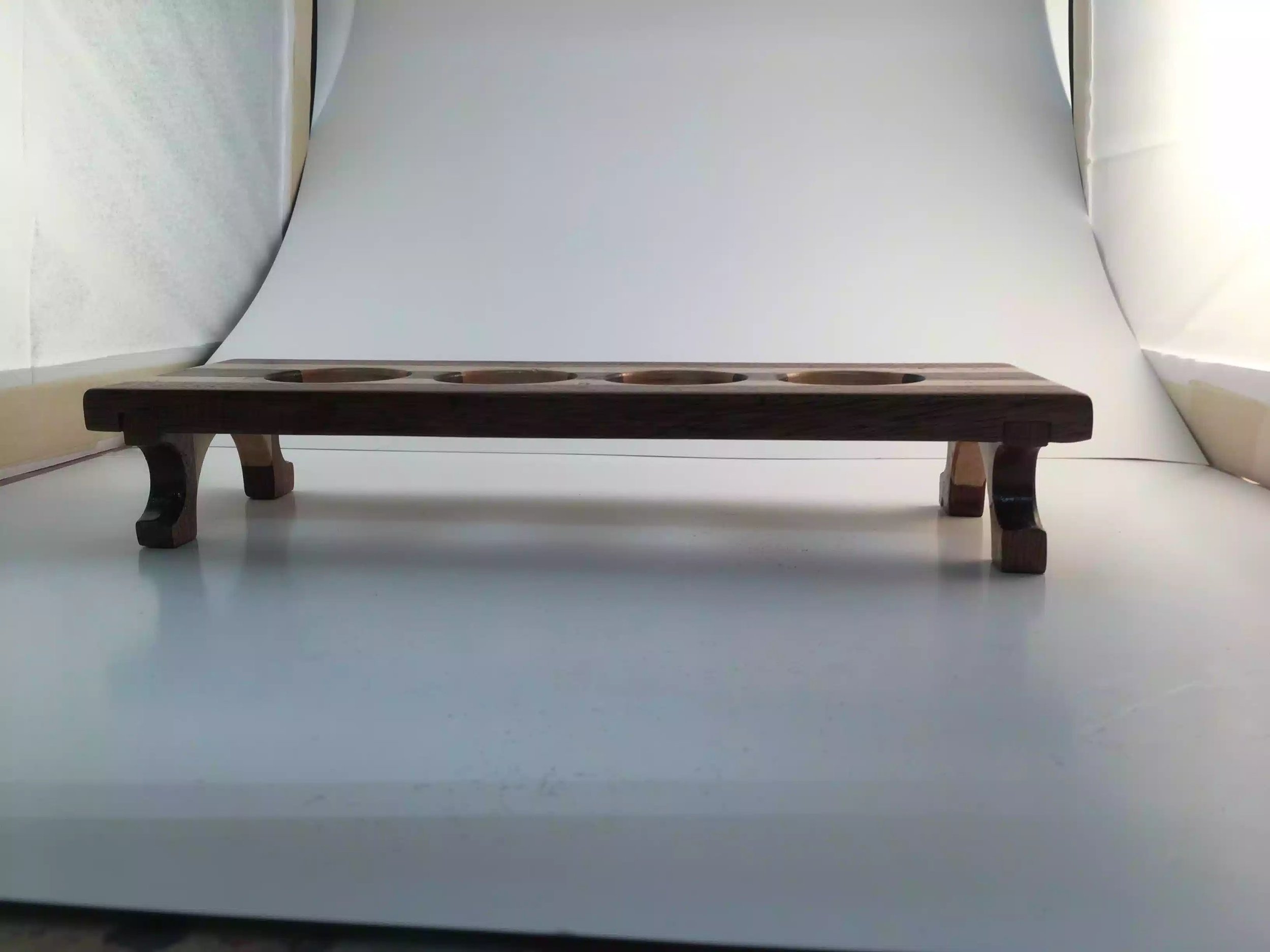 In the coming days I will be making these Craft Beer Flights available for purchase in my shop, I will let you all know when that is.
I will be taking a break for the month of December for the holiday period so I dont have any more projects on the books until the new year, I am going to be doing my anuual shop cleaning and trying to reorganize my shop for 2019.
Until the new year have a safe and happy holiday's.